Donald Trump Criticizes Pope Francis for Mexico Border Visit; Vatican Shoots Back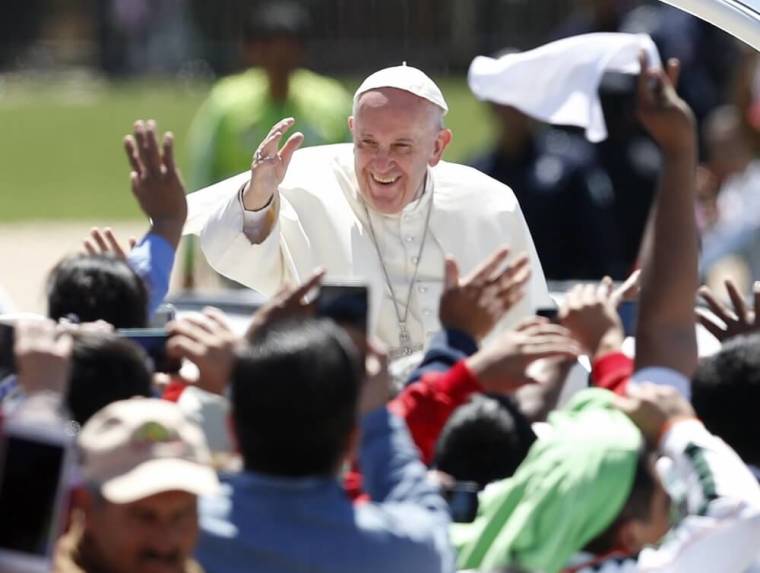 The Vatican responded to recent criticism by Republican presidential candidate Donald Trump aimed at Pope Francis for visiting the Mexican border, by stating that the pontiff stands up for migration issues.
"The pope always talks about migration problems all around the world, of the duties we have to solve these problems in a humane manner, of hosting those who come from other countries in search of a life of dignity and peace," Vatican spokesman the Rev. Federico Lombardi said, according to Fox News.
Trump, who has spoken a number of times about his plans to deport illegal immigrants from America and secure the country's borders, claimed last week that Francis does not understand "the danger of the open border we have with Mexico."
"I think Mexico got him to [visit the border] because Mexico wants to keep the border just the way it is because they're making a fortune and we're losing," Trump alleged.
Francis' six-day visit to Mexico included a visit to the border with the United States, though the Pope has been sending a broad message to tens of thousands of young Mexicans from across the country.
The Roman Catholic Church told Mexican Christians, the majority of whom are Catholics, that their hopes should lie not in material goods, but in Jesus Christ.
"You are the wealth of Mexico, you are the wealth of the Church. I understand that often it is difficult to feel your value when you are continually exposed to the loss of friends or relatives at the hands of the drug trade, of drugs themselves, of criminal organizations that sow terror," Francis told young Mexicans.
"It is hard to feel the wealth of a nation when there are no opportunities for dignified work, no possibilities for study or advancement, when you feel your rights are being trampled on, which then leads you to extreme situations," he added.
"It is difficult to appreciate the value of a place when, because of your youth, you are used for selfish purposes, seduced by promises that end up being untrue."
Reports revealed earlier in February that Francis and Trump have been both been nominated for the 2016 Nobel Peace Prize.
Kristian Berg Harpviken, director of Oslo's Peace Research Institute, revealed that the letter that put forth Trump's nomination describes the billionaire businessman's approach "a threat weapon of deterrence against radical Islam, ISIS [Islamic State of Iraq and the Levant - ISIL], nuclear Iran and Communist China."
Harpviken did not reveal who nominated Trump, but said:
"I have committed not to reveal the identity of the nominator, but what I can say is that the nominator has shared a copy of his nomination letter directly with me, that the nominator has a position which gives him the right to nominate, and that I consider it valid."