'Don't Cheat on a Loyal Woman, God Will Punish U' Says Nicki Minaj After Ex-Boyfriend's Song Is Leaked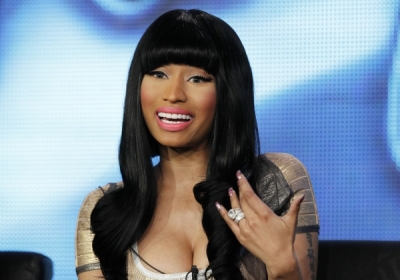 Rapper Nicki Minaj believes God punishes those who are unfaithful to their mates in relationships.
Minaj, the 32-year-old rapper, took to Twitter one day after her ex-boyfriend of 12 years, Safaree Samuels, appeared on a rap song about their tumultuous relationship. In Samuels' leaked song titled "Love the Most," the rapper spoke about his frustration with not being able to let the world know he was in a relationship with the superstar rapper known as Nicki Minaj.
After pouring his heart out in the 5 minute song, Minaj took to Twitter and made an apparent swipe at her ex-boyfriend not to make a "pity party" for himself. In a series of cryptic tweets, the rapper, whose real name is Onika Maraj, insinuated that God might be punishing Samuels for being unfaithful to her.
"Lesson: Don't cheat on a loyal woman. God will punish u," Minaj tweeted in a message that she has since deleted. "When He does, tell people the truth. The truth may set u free. Love. Always. (SIC)."
While she wrote that the 12 year relationship had a rocky end but great run, she also declared her love for new rapper-boyfriend Meek Mill, 28.
"... Just for the record, I'm in love with Meek," she wrote, before making it clear that she is happy these days because she is a good person.
"God gave me a good heart. I always let ppl get over on me way too long. But that's why I'm blessed," Minaj wrote. " I'll always b blessed. May God keep u (SIC)."
Minaj identifies with the Christian faith, and her mother, Carol Maraj, previously spoke to The Christian Post about helping shape her daughter's spiritual identity.
"My life, as a Christian and believer, was opened to Onika. As her career continued to thrive, she developed more concerns about life," Maraj told CP. "She knew I believed in the power of prayer; therefore, she constantly called me and our pastor to pray for different concerns she may have. ... I believe by her acknowledging the power of prayer, and her strong desire to tithe, together with a praying mother, contributed to her success."