Kanye West Is Tired of Musicians Being Labeled 'Illuminati' Members; 'We Don't Run Anything, We're the Face of Brands,' Says Rapper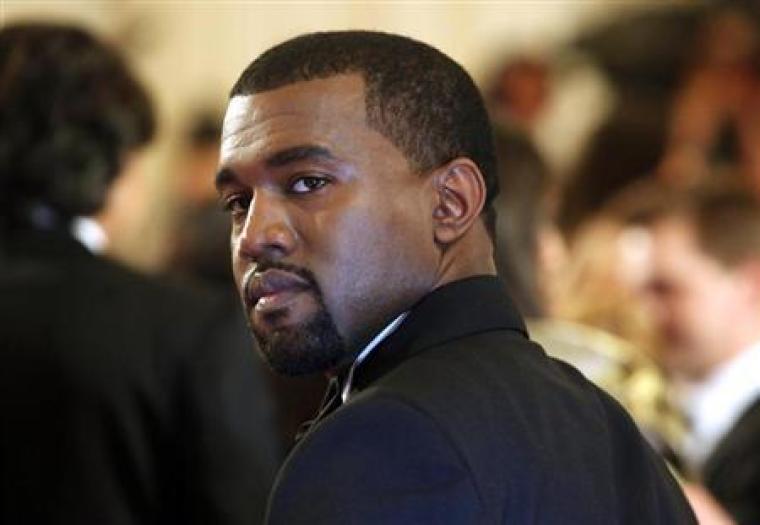 Kanye West is not amused by the jokes concerning celebrities being members of an alleged secret society known as the "Illuminati."
West, the 37-year-old rap mogul, recently opened up to Paper Magazine about people comparing the music streaming service Tidal, headed by rap mogul Jay Z, to the Illuminati. After an announcement was made that West, Rihanna, Beyoncé, Madonna, Nicki Minaj and Daft Punk would be co-owners of Tidal, some social media fans referred to its press conference as something that was associated with a secret society.
West denied the claims in a recent interview with Paper Magazine.
"I heard a comment -- a joke -- about the Tidal press conference being an Illuminati moment. If there was actually an Illuminati, it would be more like the energy companies not celebrities that gave their life to music and who are pinpointed as decoys for people who really run the world," West insisted when speaking with the publication. "I'm tired of people pinpointing musicians as the Illuminati. That's ridiculous."
He went on to defend celebrities from some people's perceptions of them being in cahoots with evil forces trying to take over the world.
"We don't run anything; we're celebrities. We're the face of brands," West said. "We have to compromise what we say in lyrics so we don't lose money on a contract."
He spoke about a number of things in the interview, including an enlightening moment when he went to the dentist and began to think deeply about life after being given nitrous gas for his procedure. West said the moment allowed him to see that there was no reason for him to expect to be compensated every time he gave to someone or made a contribution to society.
The rap mogul went on to further explain his point in the context of his Christian faith.
"I'm a Christian so I'll speak in Christian terms: God will give you tenfold. Then I said in my mind -- I'm still under the gas and getting my teeth cleaned -- But I just want to be remembered," West recalled to Paper magazine. " And I immediately corrected myself. I said, It doesn't even matter if I'm remembered."
On March 2, the entertainer spoke at Oxford University's Museum of Natural History. While speaking about his creative stream of consciousness, classism and elitism, West also managed to speak about applying the Bible to his own life.
The rap mogul went on to call himself a servant and speak about his responsibilities as such.
"Understand that I'm a servant. And with my voice, with my ability to build relationships with amazing people, speak to amazing people," West said in the speech. "Call Elon Musk out of the blue, or call Obama out of the blue…he calls the home phone, by the way.With that, I have a responsibility to serve."