Don't Confuse Justification With Sanctification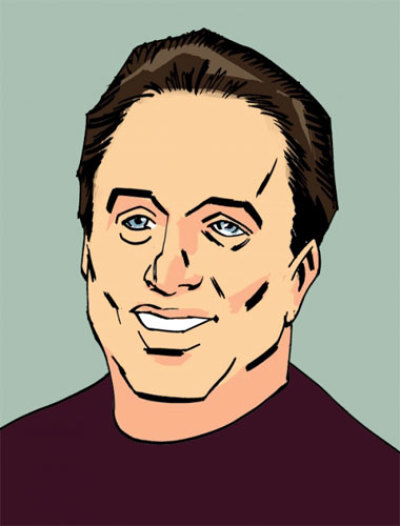 The apostle Paul had a remarkable handle on the relationship between faith and works. He fully understood "the obedience that comes from faith." (Romans 1:5) The Holy Spirit inspired Paul to write letters clearly explaining justification and sanctification.
Justification is not progressive. Instead, it is complete in the life of a believer at the moment of conversion.
"Since we have been justified through faith, we have peace with God through our Lord Jesus Christ." (Romans 5:1)
Justification is the foundation to the "house" of sanctification. The Christian life (sanctification) is progressive as believers grow in spiritual maturity and obedience. But make no mistake about it. Faith brings about the new birth, and obedience comes from faith.
Man is not saved by his works, but only through faith in Christ. At the same time, faith is never alone. It always produces good fruit. Without God's fruit, the "faith" is not living. That's why James described such "faith" as "dead." (James 2:17)
There is no such thing as genuine faith without works. It doesn't exist. Once the Holy Spirit enters a believer at the moment of conversion, good fruit immediately begins to grow. Jesus is the Vine, and Christians are the branches. (John 15:5) Only God can produce good fruit within His children.
Man gets into big trouble if he confuses justification and sanctification. Good works flow from faith, but they do not add to the quality of faith or the content of salvation. A believer's salvation is secure at the moment of conversion. The foundation is laid. The soul is saved. The sinner is redeemed. And the Christian's name is written in "the Lamb's book of life." (Revelation 13:8)
Once your name is written in heaven's reservation book, you are good to go. Your eternal life in paradise is secure. And you are free to live for Christ because you are no longer enslaved to sin. (Romans 6:18) As Paul stated in that same verse, "you have been set free from sin."
Anyone who continues to live for sin is not a Christian. (Romans 6:16) Believers now live for Jesus. Christians want to serve Christ because the Lord gave His life for our salvation. We have been made into "a new creation." (2 Cor. 5:17)
Are believers perfect? Of course not. Do believers want to do things God's way? Yes indeed. Christians have been given "the mind of Christ." (1 Cor. 2:16)
The obedience that comes from faith is the result of Christ living in us. Any other kind of "obedience" is not being produced by God, but is merely a natural product of man. It is not supernatural, but simply religious. Many religious people in the world seek to be obedient to some code of ethics. But unless a person is converted, his "obedience" is not pleasing to God. The only obedience that pleases God is the obedience in the lives of His children. After all, "Without faith it is impossible to please God." (Hebrews 11:6)
Faith in Christ produces obedience to Christ. Once the foundation is laid, God goes to work on the house itself. Your life as a Christian is a work of God. You cannot take credit for the house, anymore than you can take credit for the foundation.
Obedience to the Lord involves our thoughts, words, and deeds. We obey God by using our body and our conversations to His glory. Our speech often reveals what is in our heart.
Jesus said, "Out of the overflow of the heart the mouth speaks." (Luke 6:45)
Before someone can obey God, he must receive what Paul described as "the righteousness from God." (Romans 3:21)
This is a much different righteousness than the kind man attempts to work up. The righteousness from God is perfect as a result of Christ's perfect sacrifice on the cross. And it gets credited to the account of the believer at the moment of conversion. You immediately become an inheritor of eternal life. (Titus 3:7)
Once a person repents of sin and trusts Christ as Savior, he is forgiven, justified, saved, born again, and redeemed. The goods are loaded on the front end. And then the believer instantly begins living for Christ. That's just the way it works because that's the way God designed it.
The obedience that comes from faith is just as much of a miracle as faith itself. The house of spiritual maturity is just as remarkable as the foundation itself. And God is the author of all of it in the lives of His children.
When you enter this world, you enter God's neighborhood. When you are spiritually reborn through faith, you enter God's family. And once in the family, you supernaturally obey God through the power He has placed inside you.
It really isn't complicated. The Christian life just takes time to mature. But don't make the mistake of trying to obey unless you have first been justified through faith in Christ. Such an approach won't save your soul, and it won't please God. After all, if our works could lay the foundation, Jesus would never have left heaven and come here to suffer and die for our salvation.
As the apostle Paul put it, "If righteousness could be gained through the law, Christ died for nothing!" (Galatians 2:21)
So do you believe Christ died for nothing, or did He die for your sins? Is Christ your everything, or does He mean nothing to you?
Scripture is very clear on the matter. The obedience that comes from faith is the byproduct of having a personal relationship with Jesus Christ. And there is no one who will ever treat you better than Jesus.
Dan Delzell is the pastor of Wellspring Church in Papillion, Neb. He is a regular contributor to The Christian Post.