Dr. Ben Carson Says National Prayer Breakfast Speech Was Meant to 'Please God' (VIDEO)
Dr. Ben Carson, the director of pediatric neurosurgery at Johns Hopkins Hospital in Baltimore, Md., said in a recent interview that he believes the attention-gaining comments he made at the National Prayer Breakfast earlier in February were meant to "please God."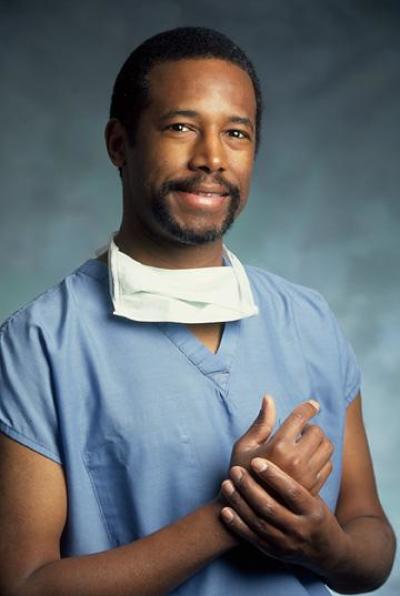 "I serve God, and my purpose is to please Him, and if God be for you, who can be against you?" Carson told Chris Wallace, host of "Fox News Sunday," when asked if he had any qualms about delivering his critical National Prayer Breakfast speech in front of U.S. President Barack Obama.
Carson went on to say that he believes the National Prayer Breakfast, held on Feb. 7 in Washington D.C., was an ideal platform for him to comment on moral and economic issues currently facing America.
"I think it's the most appropriate venue to deal with what is ripping our nation apart and the fact that we are moving away from our values and principles," Carson added in the interview.
At the National Prayer Breakfast, Carson also advocated what he believes to be the importance of flat tax, a tax system with a constant marginal rate.
Carson told Wallace on Sunday that he felt the topic of taxation was important to address at the breakfast, which included high-ranking political officials such as Secretary of State John Kerry and House Minority Leader Nancy Pelosi, because he believes it serves as the perfect platform to discuss fairness.
"At a prayer breakfast, we are talking about fairness. I think it's a perfect opportunity to talk about what is truly fair, versus what is politically fair," Carson said.
Carson gained widespread national attention after his nearly 30-minute speech at the National Prayer Breakfast, during which he spoke on what he believes to be an unnecessary need for political correctness in the country.
Additionally, Carson called for a better educational system in the U.S., addressed the issue of national debt and his support of flat tax, and also addressed health care in the country.
Many of Carson's comments were critical of President Obama's actions as president, and the neurosurgeon, who is also known for having an inspirational life story of an underprivileged youth achieving great career success, has received instant fame among many conservatives after his comments.
After Carson's speech, a Wall Street Journal editorial proclaimed "Ben Carson for President," and The Atlantic described him as "the New American Folk Hero."
In spite of the major media attention, Carson, a well-known philanthropist who founded the Carson Scholars Fund, has maintained his Seventh Day Adventist Christian principles.
When asked by ABC News if he would ever consider a presidential bid, as Carson is soon retiring from performing surgeries in June 2013, Carson replied:
"That's not my intention, but I always say, 'I'll leave that up to God.'"
Dr. Benjamin Carson - Fox News Sunday - Power Player of the Week - 2-24-13