Twitter users erupt in outrage after drag queens wearing thongs dance for kids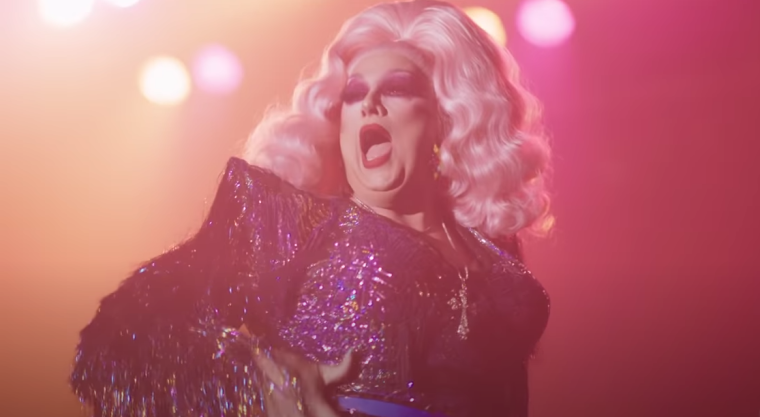 An organization that promotes drag events for moms and babies recently made its social media pages private following controversy over footage of scantily-clad drag performers dancing in front of children. 
Videos circulating on social media show a group of moms sitting on the floor with their children as drag artists wearing lingerie dance and perform acrobatics. In one video, a drag artist wearing leather and thigh-high boots does gymnastics while hanging from ropes suspended from the ceiling. Another drag performer seen in the video wears a thong while doing a handstand in front of the cheering crowd. 
The event was part of the VAULT Festival, an independent showcase of live performers in the United Kingdom. 
In response to an inquiry from The Christian Post, VAULT Festival directed the outlet to a Twitter thread it created on Thursday to address the controversy. The group stated that it was aware of the comments people had made about the drag performance, writing that the event is designed for parents and children and "is a fun and welcoming space for parents with young babies." 
"VAULT Festival exists to support live performance and artistic talent and is proud to platform events that are welcoming and accessible for all, with audience safety always as a top priority," the group wrote, condemning threats of violence against the performers and the "LGBTQIA+ community."
Media personality Dominique Samuels shared footage of the event Monday on her Twitter page. She urged people to watch her expose of "these disgusting events targeting kids," calling on the government to act. 
"Over the weekend, I was sent some shocking screenshots and videos of a Drag Event at the Honor Oak Pub," Samuels wrote. "Little did I know, it would get worse." 
"This from a recent 'family-friendly' drag event geared towards babies in England," Libs of TikTok tweeted Wednesday, also sharing video clips of the event.  
The group behind the performance, the U.K.-based organization CabaBabaRave, advertised the event as a "show-stopping cabaret interspersed with captivating baby sensory moments.. ending in a RAVE." 
The hosts, Lizzie and Gemma, are described as "Two performers turned mums who were constantly looking to be entertained whilst holding a baby in one hand and a pint in the other.. so CABABABARAVE was born." 
"We wanted to create the type of event we ourselves as Mums would want to go to," a description of the event reads. "There's only so many times you can listen to the f**king Wheels on the Bus. We wanted to give parents the experience of a 'big London night out'.. cabaret, drinks and dancing... but one you can bring your baby to and still be home for bedtime."
Other Twitter users posted their reactions to the drag performance, questioning the parenting decisions of adults who brought their children to the event. 
Another video shared on Twitter by Christian content creator Natly Denise showed the drag performers doing gymnastics in revealing clothing and singing for a crowd of cheering adults. 
"This is so disturbing," a Twitter user wrote in response to the footage. 
Following the controversy in response to their event, CabaBabaRave made its social media pages private and disabled its website. 
As The Christian Post has previously reported, the CabaBabaRave is not the first time that a drag show event marketed as "family-friendly" has been accused of exposing children to adult sexual content. 
One event in particular, the "Drag The Kids To Pride" show hosted last June in Dallas, Texas, prompted Republican Texas Rep. Bryan Slaton to promise that he'd introduce legislation banning drag shows. The state representative was reacting to reports of minors attending the event. 
Photos and video footage of the event showed men in drag performing in front of children. One artist danced suggestively under a sign that read "It's Not Gonna Lick Itself" and accepted tips from kids in the audience.