Dreaded Church Search: Seeker Friendly (Pt. 2)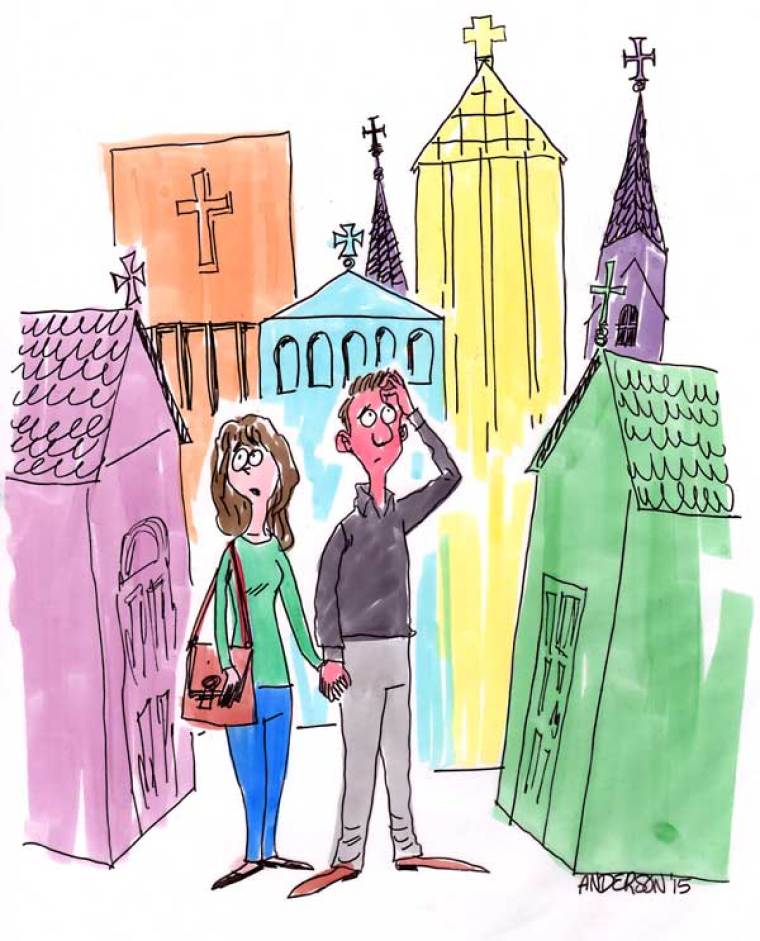 It has become a pursuit of mine to record my husband's and my search for a new church in our new town. I've introduced our hunt as "The Dreaded Church Search" because most of our fellow Believers can empathize with that gut feeling of dread before walking through the unfamiliar sanctuary doors into the unknown.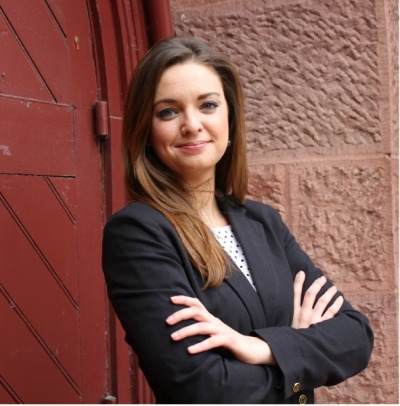 Recently, we visited the evangelical non-denominational church on the hill near the interstate. We suddenly found ourselves seated in a seeker-friendly church.
Before this week, and per my husband's request, we visited every sweet little Southern Baptist church in town. Raised in a Charismatic denomination, I was excited for the change of worship pace sure to be offered by the non-denominational church. Sadly, it was every stereotype I hoped it wouldn't be.
Non-denominational evangelical churches seem especially susceptible to the seeker-friendly consumer-sensitive formula. That's not always the case, of course. While completing graduate school at Regent University, I attended a faithful and stable non-denominational church. I loved that church and the soulful worship, the intellectual sermons, and most of all the sincere Christians who made up the church body.
I had hoped my new town's non-denominational church resemble that experience. Alas, the red flags abounded.
We couldn't help to chuckle as the orange-vested volunteer directed our car to a specific space in the largely open parking lot. We arrived for the early service, after all. Might parking attendants be superfluous? Probably. Did that indicate a bigger problem inside? Not yet.
And I anticipated the coffee bar and donut display. No big deal here, although I stand by my previous statement that coffee and donuts before service is not evangelizing. We have to move outside of our comfort zones to evangelize.
The obligatory skinny jeans and plaid shirts on EVERYONE were to be expected. So too were the strobe lights during the worship set. We can deal. A church's style isn't what's important to us. It's all about the substance.
But that's where the red flags grew redder.
First, came the odd purpose for this church's Christmas offering. Now, I mentioned earlier that we had visited several rural little Baptist churches who were also collecting a Christmas offering. In this underprivileged town in rural Virginia, the congregants of those churches planned to send off the little tithes they had to the Lottie Moon Christmas offering "enabling missionaries to be sent to make disciples and multiply churches among unreached peoples and places for the glory of God." Another church we visited reserved their Christmas offering for a local Christian children's home.
This shiny, "mega" non-denominational church had, dare I say, a more self-centered plan. Their Christmas offering was earmarked to cover the cost of an elaborate Christmas lights display on the church's exterior and to expand the parking lot. I kid you not.
And for those worshipers who were too cool to sit in the sanctuary during service, this church offered a seeker-sensitive café service as an "alternative to tradition." Apparently, actually participating in the service is too tradition.
Chelsen Vicari serves as the Evangelical Program Director for the Institute on Religion and Democracy. She earned her Masters of Arts in Government from Regent University and frequently contributes to conservative outlets. Follow her on twitter @ChelsenVicari.