'Dreamgirl' Jennifer Hudson Tells Fans to Get Ready for Her Church Solo Performance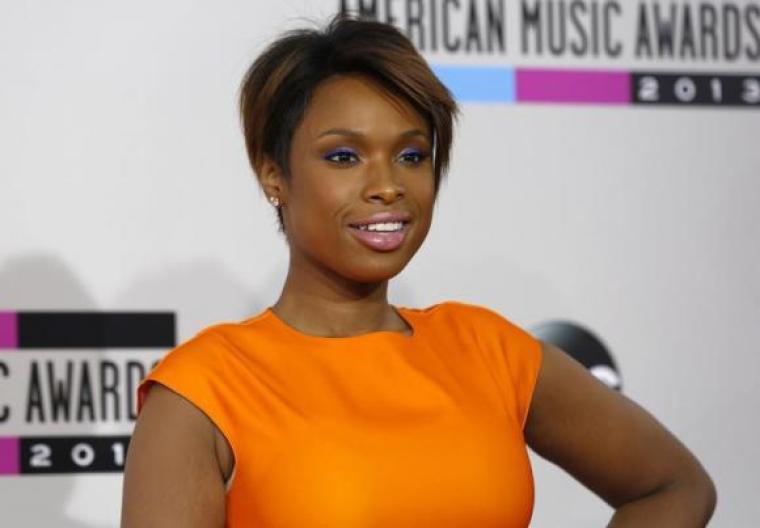 "Dreamgirl" Jennifer Hudson's successful career on stage and the big screen has led to her winning both Grammy and Academy Awards, but what the songstress says she's working on now is a solo performance at church.
"This is going be my next solo in church! Lord I'm working on it," the entertainer wrote on Instagram earlier this week. "I'm [going to] sing this for y'all one day. Doodling around before show time!"
In the Instagram video viewed by more than 39,000 people at press time, Hudson is heard flexing her vocal ability performing runs and riffs to the worship song.
"It's your servant bound for glory," Hudson sings in the Instagram video. "When my work on Earth is done, and you come to take me home."
The entertainer often takes to social media to share snippets of her faith. In June, the Grammy and Golden Globe Award-winning actress and singer took to Instagram to reveal that her faith in God left her with little to be worried about.
"That's why I never worry: God always have something greater in store," Hudson wrote. "I know [because] I've seen Him work to many times not to be able to recognize it this time around! For those who don't believe, I just say and they will understand it better by and by!"
She ended the message by writing, "God always got somebody when others just won't [do]."
The singer's faith has also helped her overcome the brutal murders of her mother, older brother and 7-year-old nephew.
"It (faith) was the ultimate help to me. We always said: 'If He brings you to it, He will bring you through it,'" said Hudson in a 2014 interview with The Guardian. "There would be no point in faith if it wasn't tested. My mother always told me no matter how negative your life seems to be, you must always look for a positive. That is what I believe a woman of faith should do."
While she admitted to feeling a range of emotions, Hudson remembers her church roots when giving those emotions back to God through song.
"Certainly there is a lot of emotion there, but I think I have always been in that kind of space," she said. "What do they say in church? Sing from your heart, because you are singing to God."