Droid Razr HD to Feature Android 4.0.4, Ice Cream Sandwich and 2530mAh Battery
Contrary to some of the latest rumors, the Motorola Droid Razr HD will not feature a 3300mAh, making its pack slightly less powerful that the Droid Razr Maxx's.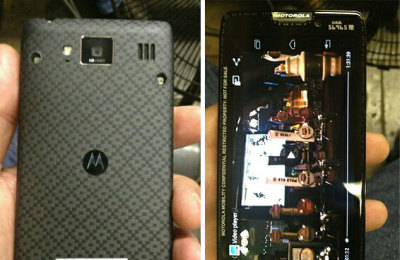 The device will come equipped with a 2530mAh battery. Another confirmed specification for the smartphone is its software as the Razr HD will come with Android 4.0.4, Ice Cream Sandwich pre-installed. The JellyBean 4.1 update should arrive on the device in the early part of 2013.
Motorola reportedly plans on releasing the Droid Razr HD in October of this year.
Hothardware.com recently released a report that stated that the company is currently aiming to release this phone during that month, but might not be able to have the device ready by that date.
The site claims to have received this information from a reliable source and also displayed two new leaked images of what is said to be the Droid Razr HD.
These new leaked images also point to the Droid Razr HD coming with Android 4.0, Ice Cream Sandwich pre-installed.
Motorola announced a "big reveal" last week, which was thought to be for the Droid Razr HD.
The company also stated that the device being unveiled at the event will be 4G LTE, however, it appears to have pushed the Razr HD's unveiling back even further.
Other pictures of what could be the Droid Razr successor surfaced earlier this month. The device in the pictures is also running Android 4.0.4 and features a design similar to the original Razr smartphone released on Verizon last year.
Its model number is not shown in the picture as it simply says "Droid Razr HD" where it should be listed. Its backing appears to be made from Kevlar that wraps around the phone and disappears into the side of the device.
DROID RAZR MAXX by Motorola - Interviews