Drug Addled Driver Gets at Least 19 Years in Prison for Killing Church Usher; Victim's Family Forgives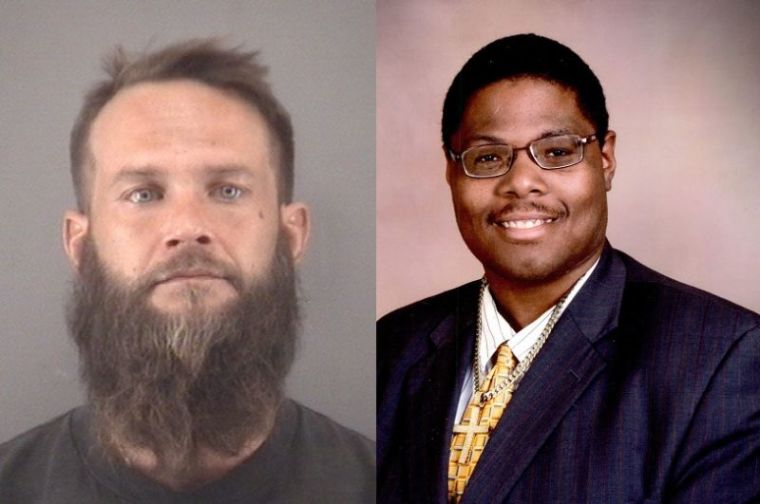 A drug-addled man who fatally injured a church usher in North Carolina as he waited for his church bus one Sunday last summer was sentenced Monday to serve a minimum of 19 years and four months in prison. The victim's family members said they had forgiven him. 
Prosecutors say on Sunday, Aug. 7, 2016, Erik Brandon Randolph, 38, of Pine Shadows Court in Winston-Salem, North Carolina, was high on heroin and other impairing drugs when he blacked out and lost control of the 1996 Dodge Caravan he was driving before running off the road and crashing into Steven Curtis Stewart, according to the News & Record.
Stewart was on his way to the United Metropolitan Missionary Baptist Church where he served as a "faithful" usher.
Prosecutors say Randolph had taken so much drugs he had to be revived with Narcan, a treatment used for opioid overdoses.
Stewart, who was 32 at the time of the accident, fought to stay alive. But he died nine days later at Wake Forest Baptist Medical Center.
His sister, Tamika Stewart, said she remembered how devastated her brother was when his leg had to be amputated after the crash. He had been looking forward to a lot in life, too, including getting married.
"Why couldn't it have been my hand," Tamika Stewart said her brother asked in his final days.
She said she wanted to hate Randolph but decided to forgive him because she believes that is what her brother would have wanted.
"I forgive you," she told Randolph in court, the News & Record said.
"I forgive him because my brother would forgive him. I forgive him because my brother wouldn't hate him. ... I pray that you find forgiveness within yourself. I pray that the Lord will help you throughout your problems. I pray that this be a lesson for everyone sitting in this courtroom. It's not worth it. It's not worth it. It's not worth it."
Randolph pleaded guilty to second-degree murder, careless and reckless driving, possession of drug paraphernalia, driving while license revoked, failure to reduce speed and driving while impaired in the Forsyth Superior Court on Monday.
"When you make the choice to ingest drugs, such powerful drugs as heroin, and then get behind the wheel of a deadly weapon and drive down our streets, it's no different than pulling the trigger of a gun," Assistant District Attorney Ben White told Randolph.
Dan Anthony, Randolph's attorney, said Randolph had renewed his faith and was sorry for his actions. He explained that his client had been struggling with drug addiction since he started using pain medications to treat an injury he got when he was 21.
Randolph apologized to Stewart's family and acknowledged that he knows he took "something irreplaceable" from them.
"I know I hurt you beyond repair," he said. "I've taken something irreplaceable."