Drunk man trying to steal St. Michael statue from Catholic church trips, falls on angel's sword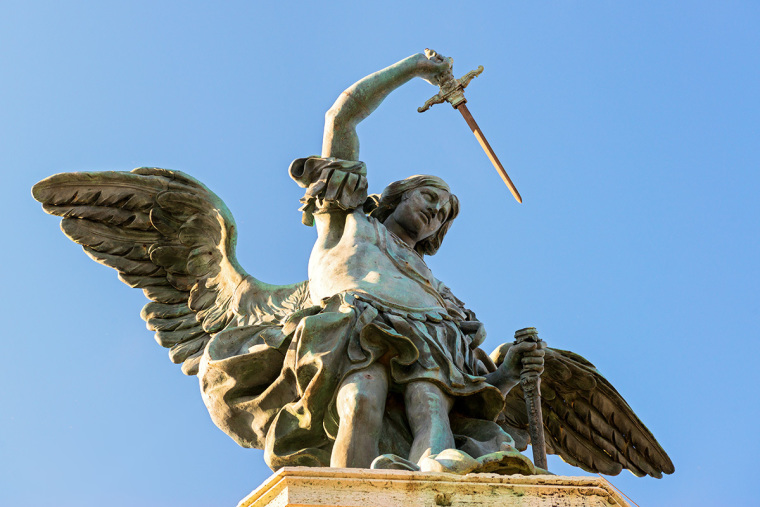 A drunken man was badly injured while trying to steal a statue of St. Michael the Archangel from a church in Mexico and was later arrested, according to a recent report.
Carlos Alonso, 32, allegedly went to Christ the King Parish of Monterrey last Saturday in an attempt to rob the church, according to a report by ACI Prensa, which was translated and adapted by Catholic News Agency.
According to the report, Alonso allegedly broke into the church and tried to steal a St. Michael the Archangel statue, but he then tripped and fell, landing on the statue's sword.
The sword cut his neck, seriously injuring the thief, with passersby noticing the wounded man and calling for emergency help for him, with Monterrey Civil Protection arriving soon after.
The man was later hospitalized while the statue was returned to the church, apparently undamaged by the incident, reported CNA. Alonso is expected to face charges for his actions.
According to Judeo-Christian tradition, St. Michael is a prominent angel in the Kingdom of Heaven, and referred to on multiple occasions in the Bible, especially regarding the End Times.
"Then there was war in heaven. Michael and his angels fought against the dragon and his angels. And the dragon lost the battle, and he and his angels were forced out of heaven," reads Revelation 12:7-8, for example.
Michael, whose name is Hebrew for "Who is like God," is often depicted as a warrior in paintings and art, usually bearing a sword and shown vanquishing Satan in combat.