'Duck Dynasty' Star Sadie Robertson Video Reaches 2.5M Views on YouTube, Appears on 'GMA'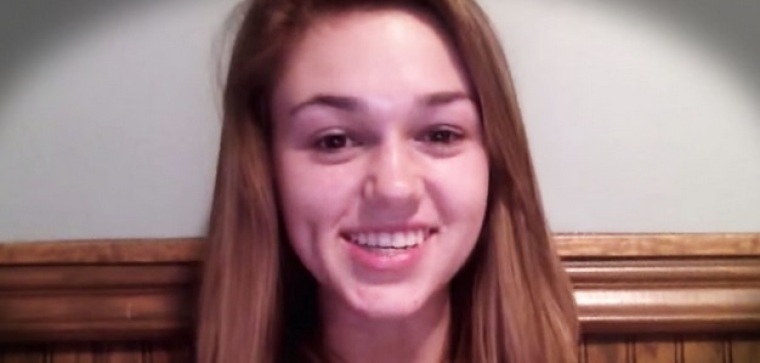 Sadie Robertson of "Duck Dynasty" appeared on "Good Morning America," revealing the inspiration behind her viral YouTube video on Monday.
Earlier this month, Robertson went make-up free in a seven-minute video posted to YouTube that encouraged viewers to "live original." Furthermore, the 17-year-old addressed body image and revealed finding strength in her faith. After the clip received over 2.5 million views, the "Duck Dynasty" star was invited to "GMA" where she shared even more about the message.
"I was kinda preaching to myself, a message that I needed to hear," Robertson recalled of recording the message for fans on YouTube. "Then my little sister came home from church and watched it. She said, 'Sadie that's really good, you should post it,' so I posted it and the next thing I know, I'm on 'Good Morning America' talking about it."
The teen model is best known for starring on A&E's "Duck Dynasty," but Sadie has also appeared on ABC's "Dancing with the Stars." Consequently, the starlet has accumulated thousands of young fans who consider her a role model. In the viral video, Robertson used "straight up honesty" with her fans about her own struggle with jealousy and confidence problems.
"For girls, no matter who you are or what position you're in, everybody struggles with insecurities and everybody kinda compares themselves to somebody else, whether they want to admit it or not," Robertson continued while on "GMA."
The tell-all video also left viewers with a strong message of faith with Robertson encouraging viewers to embrace their flaws and find confidence in God.
"I just wanted people to know that no matter who you are, you can't reach it by comparing yourself to other humans," the reality star noted on the morning show. "And for me, I found that going through God was the best way that I could do it."
Meanwhile, Robertson's YouTube post also included several quotes from Scripture relating to jealousy as well as worry. Today, the post continues to garner millions of views and comments. Watch the clip here.