'Duck Dynasty' Star Sadie Robertson's Make-Up Free Message to Fans Goes Viral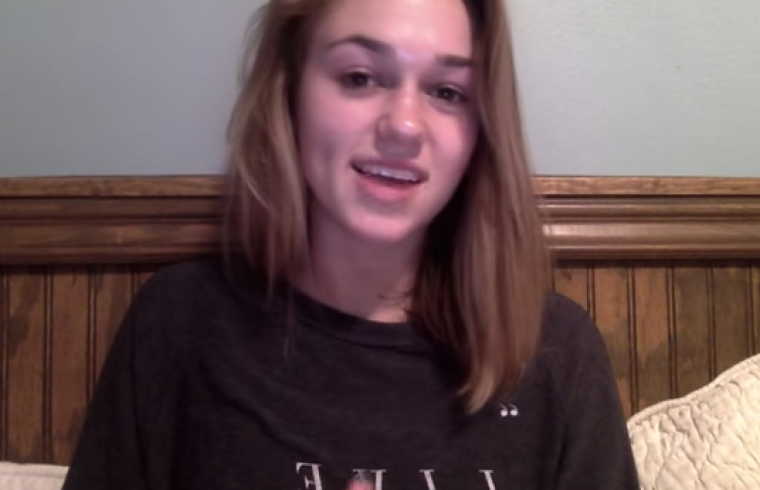 "Duck Dynasty" star Sadie Robertson is celebrating the viral success of her "straight up honest" video about the importance of living original this week.
The 17-year-old model is best known for starring on A&E's reality series based on the Robertson family and their Duck Commander business, but Sadie has also appeared on ABC's "Dancing with the Stars." Consequently, the teen has accumulated thousands of young fans who consider her a role model, and Robertson issued an important message to each follower via YouTube video.
'Hey y'all I'm being super vulnerable right now," Robertson posted to Twitter with a link to the video. "No makeup, natural hair, and just being honest."
In the seven-minute video entitled "just be you and live original," Robertson candidly revealed her own height, weight, and clothing sizes before admitting her own struggle with jealousy and confidence problems.
"The reality is, I struggle with comparing myself to other people, I struggle with worry, and I'm really hard on myself," the teen continued in the tell-all video. "I am just like every other girl and I look in the mirror and pick out the flaw."
Robertson went on to cite her book, Live Original: How the Duck Commander Teen Keeps It Real and Stays True to Her Values, which encourages readers to embrace their flaws and find confidence in God.
"I want to see people start to live original," Robertson added in the video. "My point is, don't look at people and say, 'That's what I want to be.' In reality, if you're seeking human approval, you're never gonna reach your goal. You can only reach it by God."
Furthermore, Robertson shared several quotes from Scripture relating to jealousy as well as worry. Within one day of the video post, Robertson's clip had been viewed and shared thousands of times.
"70,000 views already," Robertson wrote on Twitter on March 26. "Wow. Overwhelmed by the impact this video is making on people's lives. If you haven't seen it the link is in my bio. I'm so glad it's helping some of you in your life."
Watch Robertson's video here.