'Duck Dynasty' Star Si Robertson Has Been Proposed to 20 Times Despite Being Married 45 Years (Interview)
'Duck Dynasty' Star Si Robertson Has Been Proposed to 20 Times Despite Being Married 45 Years (Interview)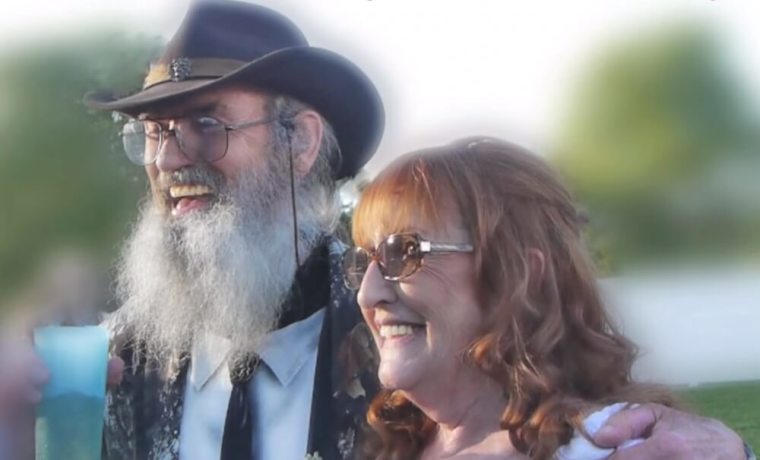 Robertson first met Christine Raney shortly after he returned from his tour in Vietnam in 1969. They met when Christine and two of her friends picked up Robertson off the side of the road as a hitchhiker. Robertson explained in the book that he believed he didn't leave a great first impression on Christine since he figured she didn't like him very much.
But about a month later, a friend set Robertson up on a blind date with Christine. Robertson wrote that although Christine thought the date would be a disaster, he was able to win her over with his charm and humor.
In April of 1971, Robertson proposed to his future wife while at a restaurant. However, his proposal was rejected about 10 times over the course of the six-hour ordeal. Robertson said they sat in the restaurant until about 2 a.m. when she finally accepted his proposal.
According to Robertson, Christine didn't want to marry him because her doctors told her that she would never have kids and she knew he eventually wanted children of his own.
"I said, 'Look, you gotta understand that I know someone.' She said, 'What do you mean? All the specialists told me that I will never have a child on my own.' I said, 'Yea, but you don't understand that I know somebody.' She said, 'Who do you know?' I said, 'I know the Almighty,'" Robertson remembers assuring Christine that night. "'If we are meant to have children, all the doctors in the world can't stop us from having children if the Almighty says that He will bless us with children.'"
Si and Christine Robertson got married on April 7, 1971, and God blessed them with two children of their own — their son, Scott, and daughter, Trasa — who Robertson labels as their "miracle babies." Additionally, Si and Christine now have eight grandchildren.
"It's one example of how God trumps everyone and everything," Robertson told CP. "That's why He is sovereign over all creation over all of the world."
Robertson explains in the book that marriage is a lifelong commitment. Considering the astronomical divorce rates and rise of no-fault divorce, Robertson believes that America is faced with a "love problem" and that people today have the wrong understanding about marriage.
"When they go into it, they are not looking at it like they should. A marriage, God said, is for life — 'til death do you part. It's through the bad, it's though the good, it's through everything," he told CP.
"When it gets tough and to just be able to say, 'Oh no, I have had enough of this, I'm gone,' divorce is way too easy," he continued. "Everybody needs to learn to laugh at yourself. We all make stupid mistakes because we are human beings. If you make a stupid mistake, laugh at it and learn from it and move on. Today, kids have the wrong idea about marriage. I have had 45 years with this woman and hopefully I will have another 45."