Duggar Daughter Courting- Jill Duggar's Relationship Featured on '19 Kids & Counting'
Duggar Daughter Courting- Jill Duggar's Relationship Featured on '19 Kids & Counting'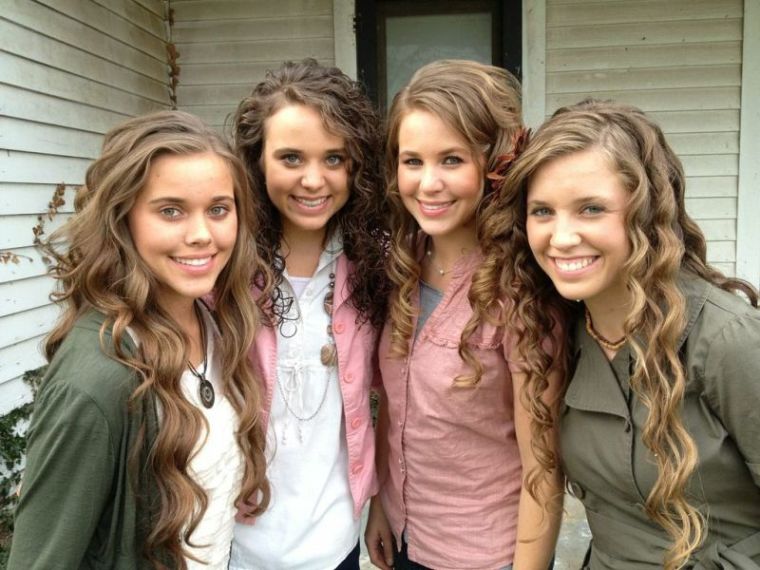 Jessa Duggar is not the only Duggar daughter being courted by an eligible suitor. Older daughter Jill is also being courted by Derick Dillard. Their relationship will also be featured on this season of "19 Kids & Counting." The couple is very happy together and enjoying spending time together.
"I was really impressed with his character and I was surprised how much we have the same vision and life goals," Jill told People.
Derick already has father Jim Bob's blessing. In fact, he was the one to introduce Jill and Derick after spending time with him. He felt Derick would be a good complement to his daughter's personality and a godly man that could possibly marry Jill one day.
"I had gotten an email from Derick a few years ago and gave him my phone number so he could share the work he was doing in Nepal," Jim Bob explained. "I was impressed with him as I got to know him over the years. He sounded like an amazing young man. I felt like form the beginning, they had similar personalities and goals. I thought they would hit it off."
Derick asked for permission to court Jill, which is tradition in the Duggar family. Once she agreed, the couple began getting to know one another, but in a much different way than traditional dating. Jill and Derick spend time talking on Skype and phone and are not often alone together, per the rules of Duggar courtship.
"We got to know each other in the first few months pretty quickly," Jill added. "I was in love with someone I had never met in person, but we really knew each other well."
Mom Michelle is also thrilled with the relationship and the smart decisions her daughters have made when it comes to relationships and courtship.
"This is such a precious season of life," she told People. "I realize at the same time we are so thrilled we realize they are eventually going to be gone and start their own homes. We are cherishing this time together."
The new season of "19 Kids & Counting," which will feature Jessa and Jill's relationships, premieres on April 1 on TLC.