5 findings of the Durham Report: No criminal misconduct, 'confirmation bias'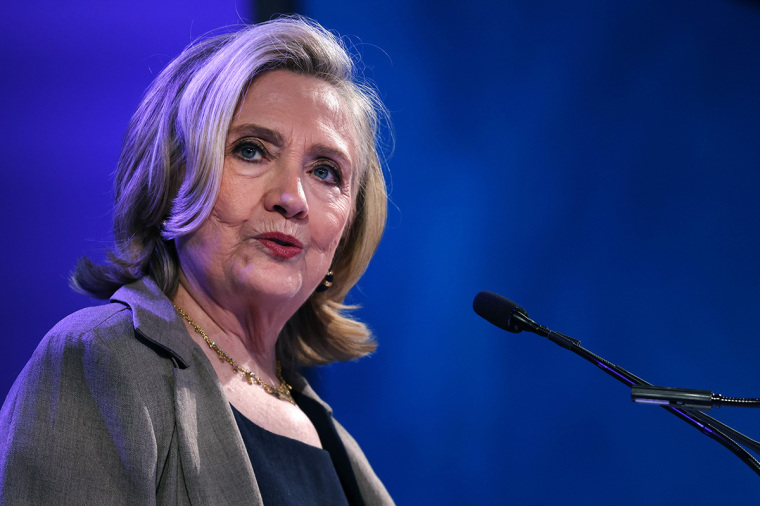 5.  The FBI informed Clinton of possible foreign interference in her campaign while not doing the same for Trump
The report illustrated how "beginning in late 2014, before Clinton formally declared her desire to seek nomination for president the FBI learned from a well-placed [confidential human source] ('CHS-A') that a foreign government ('Foreign Government-2') was planning to send an individual ('Non-U.S. Person 1') to contributed to Clinton's anticipated presidential campaign, as a way to gain influence with Clinton should she win the presidency."
According to Durham, "Certain critical activity in the investigation was delayed for months due to, among other things, concerns that 'a politician [Clinton] was involved,' and that the investigation might interfere with a future presidential campaign." While the FBI provided the Clinton campaign with "defensive briefings" about its findings, it waited 11 months to do so.
By contrast, when it became aware of Papadopoulous' alleged comments to Australian diplomats suggesting efforts by Russia to help the Trump campaign, the FBI "failed to provide a defensive briefing to the Trump campaign."
Durham also remarked that "the FBI's and the Department's measured approach to these foreign interference allegations involving Clinton also stands in stark contrast to the speed with which the FBI" worked to investigate the allegations of Trump-Russia collusion.
In an interview that took place as part of the Office of the Inspector General's investigation into FISA applications and other aspects associated with Crossfire Hurricane, former FBI Deputy Director Andrew McCabe testified that prior to opening the Crossfire Hurricane probe, the FBI had "[t]o do some work to have a better understanding of what [it had] before tak[ing] a step as overt as providing a defensive briefing because the … briefing could … eliminate or reduce your ability to get to the bottom of the threat."
"The FBI's decision to conduct defensive briefings in the investigation of Foreign Govemment-2's foreign influence efforts is curious given that defensive briefings could reduce the likelihood of success of any investigation into the foreign influence allegations and that candidates and public officials might then be less likely to interact with representatives of Foreign Govemment-2," the report concluded. 
"The decision to provide defensive briefings to Clinton and others seems to conflict directly with McCabe's notion that providing "a defensive briefing [to the Trump campaign] ... could ... eliminate ... or reduce your ability to get to the bottom of the threat."