Ebola Victim Nancy Writebol Lands in US for Treatment: Son Hopes Her Story Will Inspire a Cure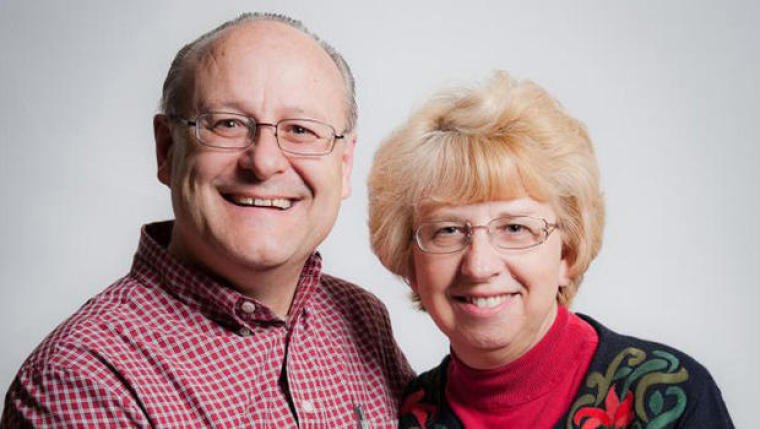 A plane carrying the second American missionary infected with Ebola has left Liberia and has arrived in the United States.
The specially-equipped CDC-outfitted plane is carrying Nancy Writebol, the second American missionary who was affected with the Ebola virus while working in Liberia. This weekend, her colleague, Dr. Kent Brantly, returned to the United States and was transported to Georgia, where he has begun receiving treatment.
Writebol is described as "unassuming" and "very humble" by her pastor, John Munro. She and husband David have been in Liberia since August 2013 but had worked as missionaries for 15 years. They both worked with Serving in Mission, a nonprofit organization that worked with Samaritan's Purse. She helped guide missionaries and worked with nurses at hospitals. David worked as the technical services manager.
"We have been blessed because of what Christ has done for us (by giving) us eternal life and salvation. What else could we do (but help)?" David asked during a Skype session with members of Calvary Church in Charlotte, North Carolina, where they are members, CNN reported.
"They take the Great Commission literally," Munro told CBS News. "We weren't telling them to come back," he said he remembered speaking when the Ebola outbreak began. "We were just willing to help them come back. They said, 'The work isn't finished and it must continue.'"
Even though there is a great deal of criticism about whether to bring Ebola-infected persons into the United States, the government has stood by its decision. Munro also noted that the Writebols "would be the last people that would put someone in jeopardy. They rely on the best medical advice. If there were any possibility that through Nancy this virus would spread, she certainly would not come home."
Her son Jeremy is eager to see his mother and father again after time apart. He explained that he is "cautiously optimistic" about his mother's condition and chances of surviving the deadly virus.
"We're trying to be cautious in our hearts about how mom's condition will be," Jeremy told CBS. "We don't know exactly if she'll be able to walk off [the plane] like Dr. Brantly did or not, but we're eager for her." He added that he hoped his mother's case "might help develop a cure and resources to help those who are suffering. I am sure hopeful for that."