Christians Urged to Pray, Donate to Help Victims in Ecuador Earthquake as Death Toll Hits 570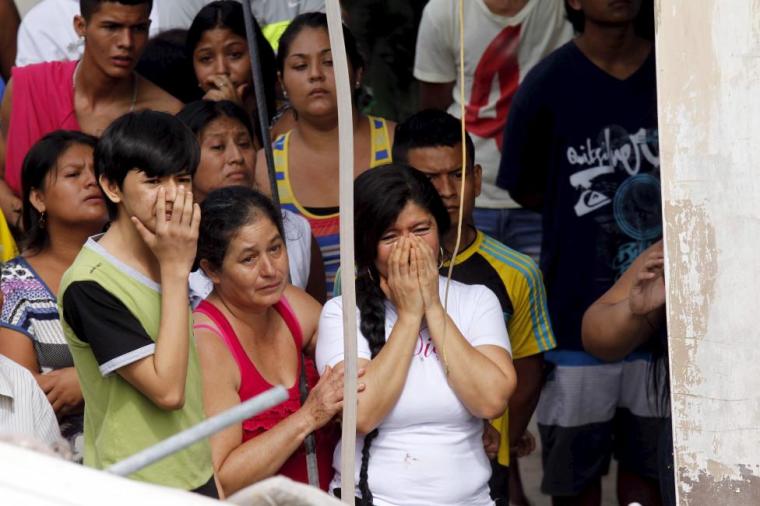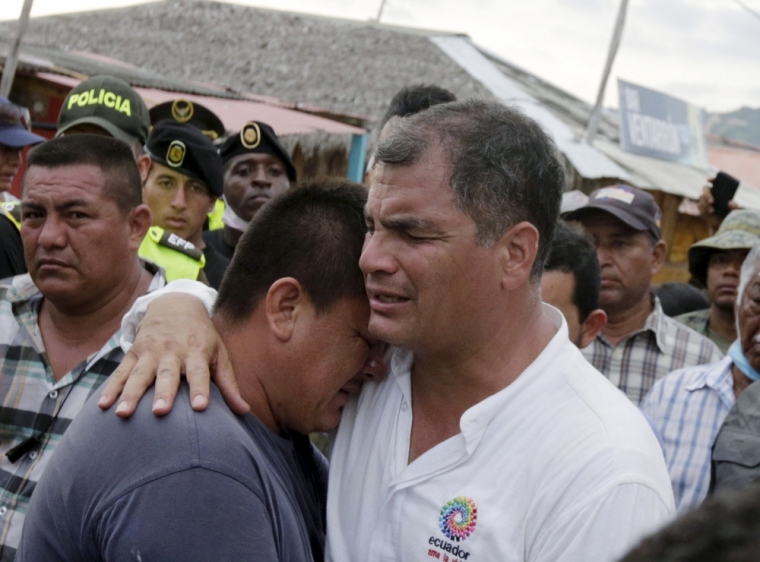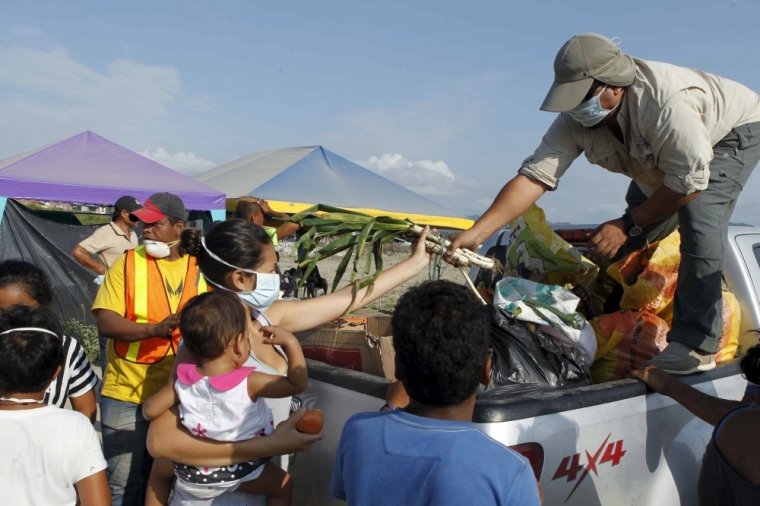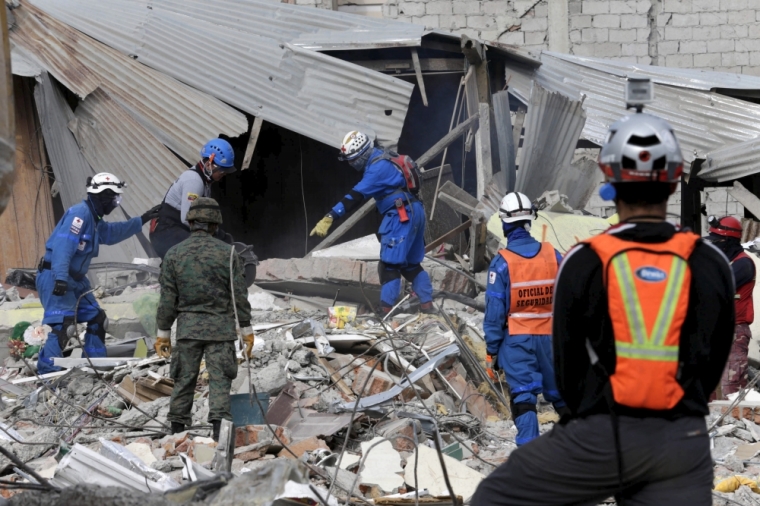 View Photos
Christian relief groups are sending teams to help with the immediate needs of the victims of the earthquake disaster in Ecuador, which has killed at least 570 people so far, and are urging fellow believers to pray and consider helping with funds.
"Christians anywhere can pray. Sometimes we forget that prayer is a believer's greatest and most powerful weapon. Prayer makes such a difference and we can all pray that people will be rescued from the collapsed buildings, families will be reunited, God will supply the physical help victims need and many will come to believe in Christ from this tragedy," said Rosa Contreras Hart, Latin American Area Director for Christian Aid Mission, in an interview with The Christian Post.
CAM is one of the groups raising funds to purchase of relief items, which will be needed over the next several weeks, as explained further on its donations page.
Hart said there will be years of rebuilding, and warned that the affected areas continue to suffer aftershocks.
"Remember there are people who are our brothers and sisters in Christ there. If the Lord calls someone to give, there are many Christian aid organizations helping. Christian Aid Mission is raising funds to send 100 percent of gifts donated to the three ministries we have been assisting for many years so they can provide supplies as soon as possible," she added.
Ecuador's Risk Management Office said on Thursday that the magnitude-7.8 earthquake, which hit on Saturday, has so far taken 570 lives, while 155 people remain missing, and another 7,015 have been injured. The coastal towns of Manta, Portoviejo and Pedernales have been the most heavily affected, with President Rafael Correa warning that reconstruction measures will force a tax increase.
"Rebuilding the affected areas will take years and cost millions of dollars," Correa said, according to CNN. "The short term costs are significant."
Hart told CP that the most immediate physical needs for the victims are water, food, shelter and clothes, as many people have lost everything in the disaster.
"Emotionally, families have lost loved ones. There is tremendous shock and grief. Having someone to just listen and cry with you is so important right now. One of the ministries we assist in Machala is led by a pastor who is also a psychologist," she added.
"He is traveling up to the quake zone in the Marabi region just to help those affected with trauma care while sharing the eternal hope of Christ that doesn't tarnish or pass away."
Hart added that some of the biggest challenges for relief groups on the ground include skyrocketing prices, and lack of transportation for ministries looking to bring in supplies.
"The ministries are sending teams to the earthquake area to be with them through this trial, to hug them, to cry with them, to listen to their stories. The indigenous ministries do not have the means to help on a large scale but they want to help as much as they can and emotionally support those affected," she continued.
"They want to walk alongside the victims to let them know they are cared about. The ministries also see this as an incredible opportunity to share the God's love with these hurting people during their darkest days. One ministry leader told me he desires to go to share that the only real hope in this world is Jesus — material things can fade away but the Word of the Lord stands forever."