Egyptian Militant Group With Ties to ISIS Claims Responsibility for Killing American Oil Worker in Carjacking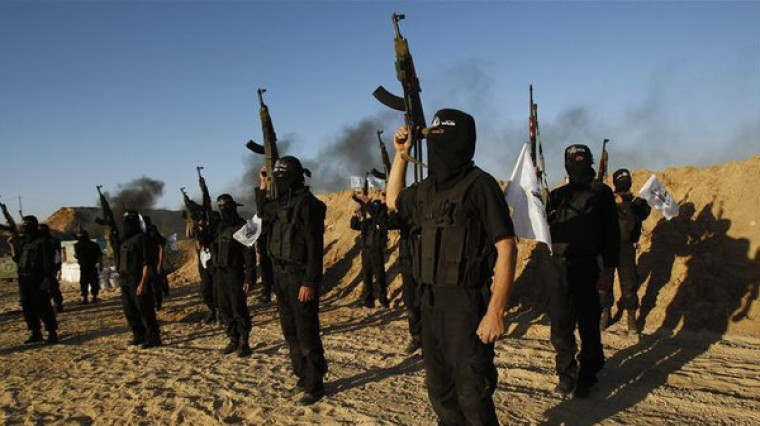 Egyptian militant group Ansar Beit al-Maqdis, which has reportedly pledged allegiance to terror group ISIS, has claimed responsibility for the murder of an American oil worker who was killed during a carjacking in August.
The militants apparently posted online photos of a passport and two identification cards belonging to 58-year-old Texan William Haderson, The Associated Press reported on Monday.
Henderson had worked for Houston-based energy company Apache Corporation, and was a production expert for Qarun Petroleum Co, a joint venture between the Apache Corporation and the Egyptian General Petroleum Corporation.
The U.S. State Department has not immediately commented on the story, but Apache Corp said in a statement that the "tragic carjacking incident this past August involving our colleague Bill Henderson is still under investigation by the U.S. government. Our thoughts and prayers remain with the Henderson family."
Back in August, the The Enid News & Eagle newspaper in Oklahoma published an obituary for Henderson, noting that he is survived by his wife, mother, two daughters, two sisters and brothers-in-laws and grandchildren.
"Bill had a love for fishing, Harley Davidson Motorcycles, show pigs, and most of all his family and beloved grandchildren," the obituary read.
Ansar Beit al-Maqdis, which now refers to itself as "The Islamic State in Sinai," emerged in the wake of the Egyptian uprising in 2011, and recently announced its allegiance with ISIS. The group has also claimed responsibility for a number of terror attacks and assassination attempts across Egypt and Israel in the past couple of years, including a series of car bombs and grenade attacks in Cairo.
Back in January, the militants shot down a military helicopter in Egypt, killing all five soldiers on board.
ISIS, which is active in Iraq and Syria, has recruited several other jihadasit groups in the region to join forces and fight for its vision of an Islamic caliphate. The group has captured a number of towns, and has forced hundreds of thousands of religious minorities, including many Christians, to flee their homes.
ISIS has also gained notoriety for kidnapping and murdering western citizens, often through beheading in front of a camera. The jihadists have been seeking to push back against U.S.-led coalition airstrikes on its targets throughout Iraq and Syria.
Earlier in November, President Barack Obama confirmed the beheading of a third American worker at the hands of ISIS, calling it an act of "pure evil." The murder of Peter Kassig echoed that of Americans Jim Foley and Steven Sotloff before him.
"While ISIL revels in the slaughter of innocents, including Muslims, and is bent only on sowing death and destruction, Abdul-Rahman was a humanitarian who worked to save the lives of Syrians injured and dispossessed by the Syrian conflict," Obama said, referring to Kassig's adopted name.
Secretary of State John Kerry revealed that U.S. government officials had worked together with Kassig's family to try and secure his release.
"During his time in captivity, his family, and the entire government, including his home state Senator Joe Donnelly, worked to avoid this tragic outcome," Kerry said.