Election 2018 Polls: Will There Be a 'Blue Wave'?
Governors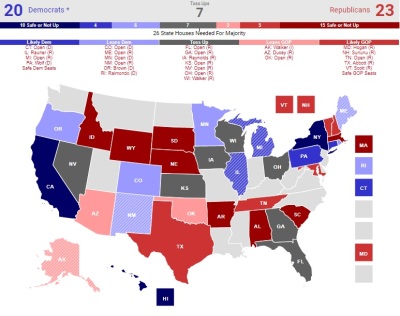 RealClearPolitics has polling averages for the nation's gubernatorial races and currently shows 23 Republican governors, 20 Democrat governors, and 7 toss-ups.
In a map accessed Monday, RCP found that 15 Republican governors were labeled either "safe" or not up for election; 5 governors were labeled "likely GOP" and 3 were "leans GOP."
By contrast, 10 Democrat governors were labeled "safe" or not up for election, 4 were labeled "Likely Dem," and 6 were labeled "Leans Dem."