Analysis: Who Can Win the Presidency?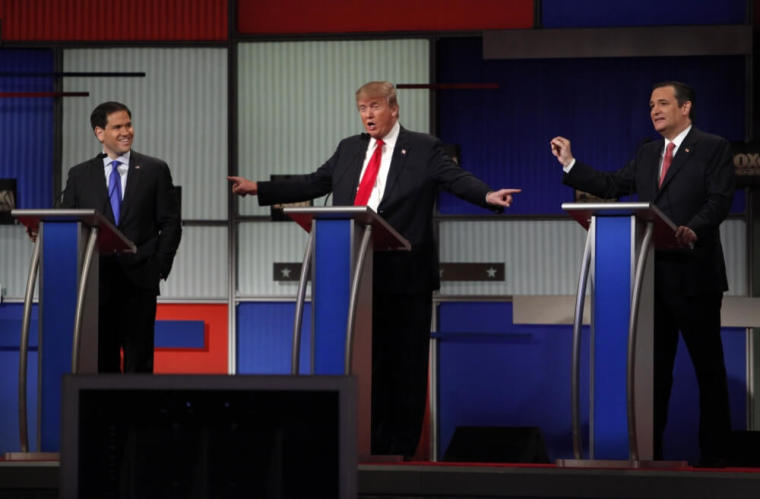 There are now six candidates who could be our next president.
In the two previous analyses on this question, in August and November, I argued that since the race was far away, polls asking "who will you vote for?" are not good indicators of who has the best chance of becoming their party's nominee. Instead, I relied upon three measures — favorability, fundraising and number of donors.
Those measures remain important, but now that the election season is upon us (the first in the nation Iowa caucus is Monday), early state (Iowa and New Hampshire) polling on voter preference become more predictive. Also important is when low performing candidates drop out and how state races take place. Is it a caucus, open primary or closed primary? Will delegates be assigned proportionally or in a winner-take-all system? All of these become important when looking at who has the best chance at winning.
Based upon an analysis of all the above, again using Monmouth polling for favorability scores and Open Secrets for fundraising numbers, there are six candidates who I consider true contenders in the race:
Republicans: Dr. Ben Carson, Ted Cruz, Marco Rubio, Donald Trump
Democrats: Hillary Clinton, Bernie Sanders
For each candidate, here are their strengths and weaknesses and what needs to happen for them to become our next president.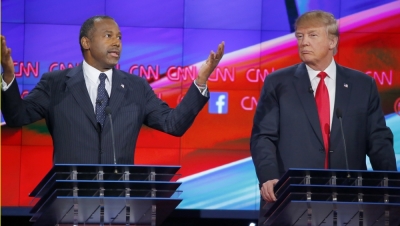 Ben Carson
Strengths: Impressive fundraising numbers among a large number of donors means he has a strong base of supporters and enough money to stay in the race long term. Carson's favorability score has been the highest of all the candidates (though Monmouth polling did not include Carson's favorability numbers in January).
Weaknesses: The biggest long shot on this list of six contenders. Polling a distant fourth nationally and in Iowa.
To Win: Frontrunners need to stumble and he needs a major play that will help him grab the media spotlight in a positive way.
Ted Cruz
Strengths: Has the strongest support among the most conservative Republicans, who also turn out to vote at a high rate. His favorability score (50) is now tied with Rubio for the highest (since Carson was not included). His fundraising is the highest among the four Republican contenders.
Weaknesses: Strategy for winning is poorly designed. Cruz is counting on mobilizing evangelicals. However, evangelicals are diverse and almost always split their support. Some evangelicals clearly support Cruz, but others are supporting Carson, Rubio, Trump and some of the non-contenders. Plus, about one in four evangelicals vote Democrat.
To Win: Win Iowa and South Carolina. Strong showing on Super Tuesday (March 1). Other candidates drop out after Super Tuesday so he can go one-on-one with Trump.