Parents Outraged After Teacher Reads Transgender Book 'I Am Jazz' to 7-Year-Olds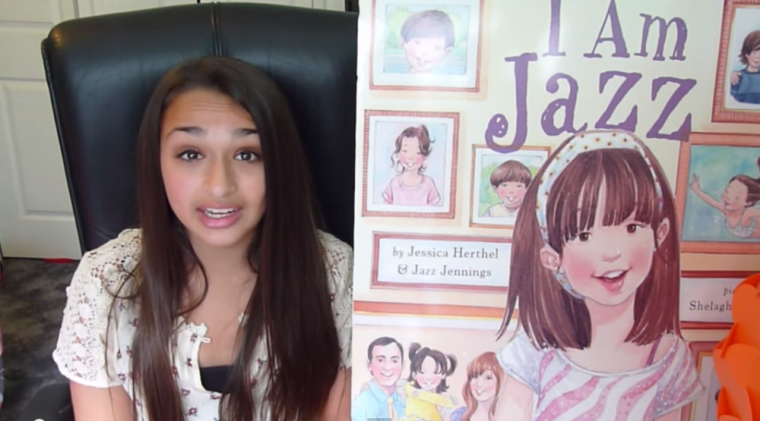 An elementary school in Maine has garnered outrage from parents for reading to first graders a children's book featuring a transgendered character.
Horace Mitchell Primary School of Kittery Point became the subject of controversy after a guidance counselor read the book "I Am Jazz," in which the main character has "a girl's brain in a boy's body," to the children.
Last week, a concerned parent whose 7-year-old child is enrolled at Mitchell Primary helped the story make national headlines when she emailed conservative pundit Sean Hannity of Fox News, who posted the email online.
"I feel like my thoughts, feelings and beliefs were completely ignored. ... My right as a parent to allow or not allow this discussion with my child was taken from me. It is very upsetting to me that I didn't have an option at all," read the email.
Published by Dial Books in September 2014, "I Am Jazz" is an illustrated children's book based on the life of Jazz Jennings, a transgendered teenager.
"From the time she was 2 years old, Jazz knew that she had a girl's brain in a boy's body. She loved pink and dressing up as a mermaid and didn't feel like herself in boys' clothing," reads the description on Amazon.
"This confused her family, until they took her to a doctor who said that Jazz was transgender and that she was born that way. Jazz's story is based on her real-life experience and she tells it in a simple, clear way that will be appreciated by picture book readers, their parents, and teachers."
In response to the controversy, the school district has since apologized for not including parents in the consideration for approving "I Am Jazz" for usage at Horace Mitchell Primary.
Allyn Hutton, superintendent of the school district Horace Mitchell is under, released a statement noting that "if a topic is considered sensitive, parents should be informed."
"The whole culture at Mitchell School is about teaching tolerance and respect. The people presenting the lesson thought ['I Am Jazz'] was one more piece of teaching that lesson. In retrospect, we understand that toleration is tolerating people of all opinions," said Hutton.
Horace Mitchell Primary School of Kittery Point, Maine, did not return comment to The Christian Post by press time.