Gay Conversion Therapy Bans Have Mixed Results Following Obama's Endorsement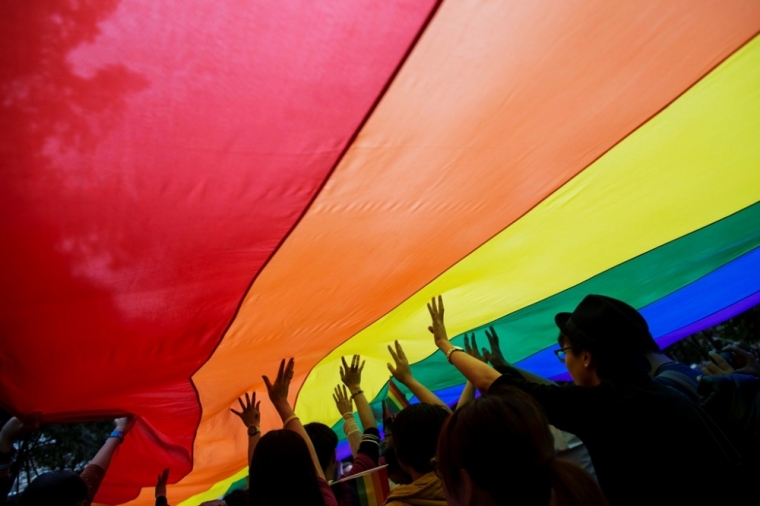 Efforts to ban sexual orientation change efforts therapy for gay minors at the state level have experienced mixed results following President Barack Obama's recent endorsement of banning the controversial practice.
Earlier this month, the Obama administration declared its support for banning SOCE therapy for homosexual and transgender minors.
Immediately after the administration's declaration, Colorado's legislature killed a bill aimed at bringing a ban to the state.
Known as House Bill 1175, the measure failed when brought before the Senate Committee on State, Veterans & Military Affairs.
State Senator Owen Hill, a Republican representing Colorado Springs, told local media that he voted against HB 1175 due to his concern about government overreach in the psychiatric profession.
"I am hesitant to use the heavy hand of government to take away the dignity of choice in cases where individuals want this therapy," said Sen. Hill to the Colorado Springs Independent.
However, in Illinois and Oregon similar bills are making progress through the legislative branches. Illinois' legislature, which voted down anti-SOCE therapy bill last session, is now mulling a reintroduced bill.
State Representative Sam Yingling, a Democrat representing Hainesville, told The Daily Northwestern about his support for the new bill.
"Conversion therapy does not work. It's no more effective that somebody going to a therapist to change the color of their skin," said Yingling.
Oregon's Senate Committee on Human Services and Early Childhood will hear testimony on House Bill 2307 on April 28, after the House overwhelmingly passed the proposed legislation.
Regina Griggs, executive director of Parents and Friends of Ex-Gays & Gays, said in a statement Monday that she hoped Oregon would take a similar route to Colorado regarding the bill.
"No one should be prevented from getting the help they want, and our society should allow every child and every person the freedom to be whoever they aspire to be," stated Griggs.
"We know that change is possible, and sometimes, talk therapy is the path that leads to a journey of hope for change and help to overcome unresolved feelings."
Also called conversion therapy or reparative therapy, SOCE therapy involves changing the sexual preferences of a patient from homosexual to heterosexual.
California, New Jersey, and the District of Columbia have passed bills banning the practice for those under the age of 18.
Several more states, including Massachusetts, New York, Maryland, and Virginia, have either voted down similar measures or let them stall in the process.
"In 2015 alone, legislation to ban the practice for minors has been introduced in at least 18 states," reported Chris Johnson of the Washington Blade.
"But non-related issues ranging from disputes over committee structure, Republican control and past failures stand in the way of these bills despite the statement from Valerie Jarrett, senior adviser to President Obama, endorsing a state-by-state approach in anticipation of 'broader action' at later time."