Eric Metaxas: Hillary Clinton's 'Career Goal' Is to Work Against Traditional Christians
Hilliary Clinton Is an Enemy of Religious Liberty, Bonhoeffer Author says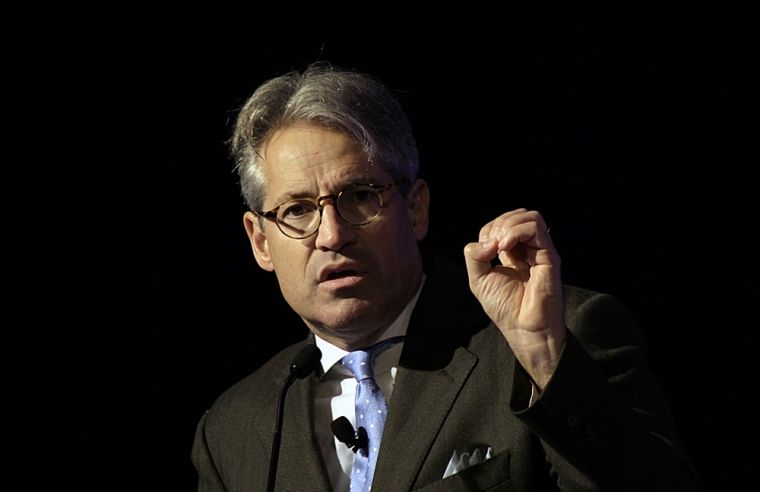 Bestselling author Eric Metaxas has responded to Hillary Clinton's recent claim that she has worked for years to defend religious liberty by saying that if ever there was an enemy to religious liberty, the former Secretary of State would be it.
Metaxas, who authored a number of books including one on the "forgotten promise of American liberty" and one on prominent religious freedom advocate Dietrich Bonhoeffer, appeared on Fox News Thursday to comment on the Democratic presidential nominee's recent op-ed in a Mormon-operated newspaper in which she claimed that she is the best candidate for religious freedom voters in the 2016 election.
"I've been fighting to defend religious freedom for years," Clinton wrote for the Utah-based Deseret News this week. "As secretary of state, I made it a cornerstone of our foreign policy to protect the rights of religious minorities around the world — from Coptic Christians in Egypt to Buddhists in Tibet."
Clinton went on to suggest that Donald Trump — who has previously called for a ban on Muslim immigration — would "undo centuries of American tradition and values."
In response to Clinton's claim that she is more prepared to defend religious liberties, Metaxas proclaimed that Clinton's assertion is nothing more than a "cynical joke."
"I am stunned at the level of cynicism from Hillary Clinton to make a statement like that. It's ugly," Metaxas said. "To hear her talk about religious liberty. She is the enemy, if ever there was an enemy of religious liberty in America, it's Hillary Rodham Clinton and every American should be frightened to death on that issue."
Although Clinton wrote in her op-ed that "Americans don't have to agree on everything" but "we strive to be accepting of everyone around us," Metaxas asserted that "she has a very cavalier attitude toward people who have traditional faith."
"So in America, we always talk about respecting minorities and that is correct. You don't let the majority overwhelm the minority," Metaxas explained. "So, if there are a group of people that have a different view of sexuality, it doesn't matter what that view is, you look at it and you say, 'We need to figure out a way to treat these people respectfully even if we disagree.'"
"It doesn't matter what side of that issue you are. You have to respect both sides," Metaxas continued. "Hillary Rodham Clinton has made it her career goal really to work with progressives against those kind of people."
Clinton, who opposes abortion restrictions until the end of the third trimester, even stated last year that she believes traditional "religious beliefs" opposing abortion "have to be changed," not accommodated.
Metaxas also claimed that it was Clinton, along with President Barack Obama, who coined the term "freedom of worship."
"She is talking about what you do in a building on a Sunday morning, right? Freedom of religion is different. Freedom of religion is what you do when you come out of that building and Obama and Hillary Clinton would have us bow to the secular authority of the state," Metaxas asserted. "That is the antithesis of what the founders enshrined in religious liberty, and every American should be scared. It's not about Christians. It's about American freedom."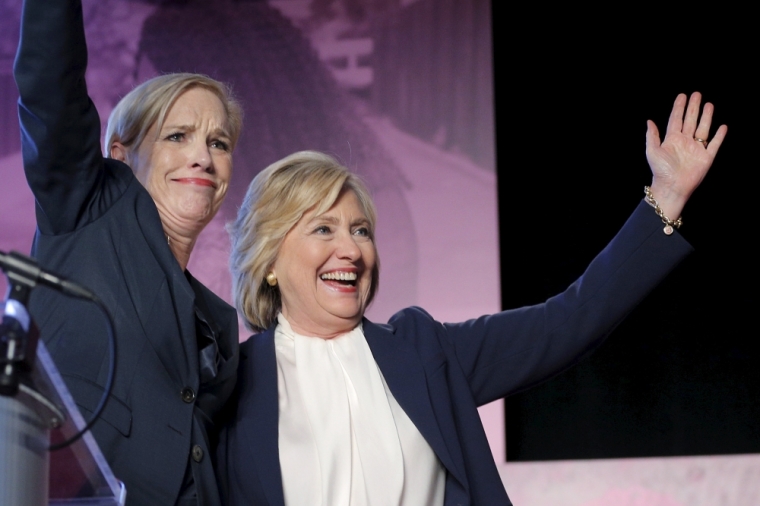 Clinton's op-ed discusses "freedom of worship," stating that as Americans, "we hold fast to the belief that everyone has the right to worship however he or she sees fit."
Clinton's op-ed also drew the ire of National Review writer Alexandra Desanctis, who argues that although Clinton claims to have defended the religious freedom of religious minorities overseas, she has "worked against" religious minorities on the homefront.
"But such an accomplishment rings hollow given that Clinton has made no effort to defend religious freedom here in the U.S.," Desanctis wrote. "In fact, she has actively worked against religious minorities for the sake of her other cherished causes, specifically expansive access to abortion and the supremacy of LGBT rights."
Desanctis points out that Clinton has opposed legislation in various states that would give conservative Christians and others the right to act in accordance with the biblical beliefs on marriage and not be coerced to take part in gay marriages if they feel it violates their faith. Clinton wrote off such pieces of legislation by calling them discriminatory toward the LGBT community.
"The recent Indiana and Arkansas RFRAs — and the distinct-but-related 'bathroom bill' in North Carolina — do not in fact legalize discrimination against LGBT citizens, but rather allow business owners to freely exercise their religion by not participating in activities they find unconscionable, such as same-sex wedding ceremonies," Desanctis argues. "No one is permitted by these laws to deny service to a customer on the basis of his being gay, for instance, as is often insinuated by liberals."
Desanctis also mentions how Clinton opposes the Supreme Court's Hobby Lobby decision, which allowed the Christian-owned business to gain a religious exemption from an Obamacare mandate that requires employers to provide coverage for birth control and abortifacients.
Also, Clinton stood against the Catholic order of nuns, Little Sisters of the Poor, who are in the midst of a legal battle to gain an exemption from that same mandate.
"Yes, [Clinton's] dedication to 'reproductive rights' is so extreme that she wanted to force nuns to provide their employees with abortifacient drugs and other contraceptives," Desanctis explained.