ERLC Scholar Tells Christians 'Freedom' Shouldn't Be Their Main Political Value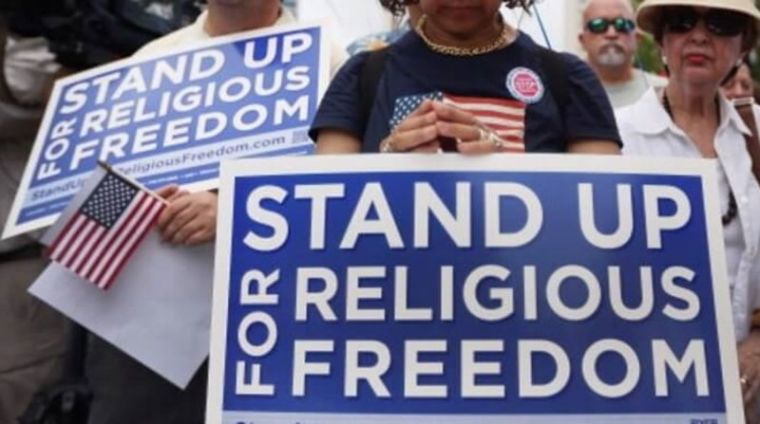 Southern Baptist scholar and author Jonathan Leeman is encouraging Christians to "rethink" the way they engage in the public square and urging them not to lift up certain gifts from God, such as the gift of freedom, higher than God Himself.
Leeman, a research fellow at the Southern Baptist Convention's Ethics & Religious Liberty Commission and editorial director for the Christian ministry 9Marks, released his new book Tuesday, How the Nations Rage: Rethinking Faith and Politics in a Divided Age.
In an interview with The Christian Post, Leeman said the book aims to help Christians who are confused about how their faith should impact how they think politically during a time when the majority of political engagement on both sides of the political aisle has seemingly turned into an us-versus-them battle.
"My fear is that many Christians go into the public square with utopian hopes," Leeman told CP on Wednesday.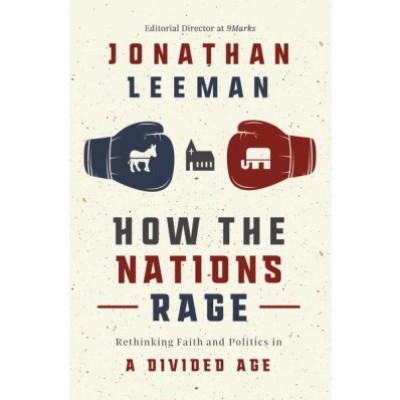 Leeman, who previously served as an elder at Capitol Hill Baptist Church before he recently planted a new church in a Maryland suburb of Washington, D.C., explained that he has met many Christians who have migrated to Washington with those "utopian hopes."
"I do think Christians can go overboard in imposing more than the Bible authorizes them to impose," Leeman contended.
One source of confusion for many Christians, Leeman said, is the fact that so many American principles — such as freedom and justice — "overlap with Christianity."
"There is a lot of overlap there. These are good gifts from God," he said. "The trouble is when we start to worship these good gifts over the giver. We lose track. Something like freedom becomes God. When something like freedom becomes God, it becomes tyrannical ironically and begins to dictate everything."
Leeman argues that many might "confuse Christianity and Americanism," which, he says, is a form of "idolatry."
Take freedom, for example. Leeman says freedom is a principle that is seemingly championed at every corner of American society — whether through Fourth of July firework celebrations, the news or in pastors' sermons on Sunday morning.
In the current political climate, freedom is championed by conservative Christians with religious freedom seemingly being one of their biggest areas of political interest. In other areas of the political arena, freedom is elemental to political initiatives such as "the right to choose" and even "school choice."
"Freedom is a good gift. The problem is biblically, freedom shouldn't be our main political value. Justice should be," Leeman said. "What I want is a just freedom, not an unjust freedom."
Leeman said that if it weren't for justice, freedom can take on various unwelcome forms, such as "a gun that you can wave in any direction you want," the "freedom to abort my baby," the freedom to "define my own gender" or the "freedom to tell minorities to sit on the back of the bus."
"Those are unjust freedoms. In other words, what should be preeminent for Christians is we want a just freedom and just equality and just rights," he said. "Who defines justice? Our gods do. Each one of us. That is true for Christians, progressives, atheists and so forth."
Leeman said that white Christians don't seem to talk about the biblical idea of justice as much as they should in the public square.
"Minority Christians increasingly do talk about it. I think majority Christians and white Christians often don't," he said. "I think that is something that majority culture Christians can learn from their minority brothers and sisters in Christ, to recover the ability to think in terms of justice and what justice is in the Bible."
Leeman assured that it's wrong to think that Christians or anyone else is required to leave their faith out of public discourse. He explained that the public square is nothing more than a "battleground of gods."
"We go into the public square to do battle on behalf of our gods. That is true for whether we are talking about abortion, same-sex marriage, healthcare, fishing licenses, every single issue that comes up," Leeman said. "[Y]ou have a set of worldview assumptions behind you about what humanity is and what justice is. That is why we are here. You cannot divorce yourself from those assumptions."
While some Christians might want to impose biblical principles in laws regulating the many corners of society, Leeman stressed that "we are not going to bring Heaven to Earth."
"So we compromise our witness when we go into the public square with wrong ambitions," he added. "I think the utopianism that we succumb to would be the views that simply we are able to fix all of our problems of society through the sword of state. The sword does not have the ability to change hearts, only the Gospel does. Insofar as we think we will usher in reign of righteousness and peace through the mechanism of the sword we have succumb to that type of utopianism."
Ultimately, Leeman said, Christians should place their hopes for the world in the church and recognize the proper role of government.
"The more we look to government to be our savior, the more divided we will become," he added. "The more weight that we put on the shoulders of government to solve all our problems, the more contentious politics becomes. The less we look to government to solve all our problems, less fraught with anger and division politics will go."