Evangelical Couple Now Allowed to Adopt Children Despite Sexuality Beliefs After Alberta Backs Down
Evangelical Couple Now Allowed to Adopt Children Despite Sexuality Beliefs After Alberta Backs Down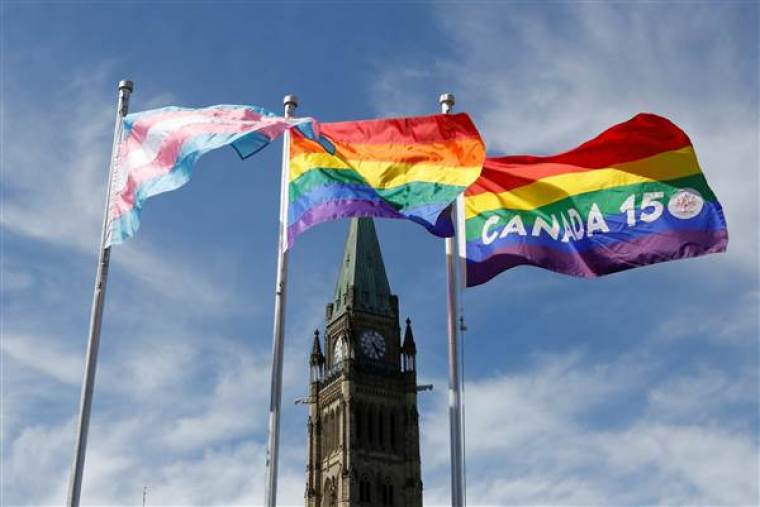 An evangelical Christian couple in Alberta, Canada, had an earlier ban preventing them from adopting children because of their beliefs on gay marriage overturned.
The Justice Centre for Constitutional Freedoms reported in a press release on Wednesday that the couple, who were not named, won their case against the Alberta government after it was found that the initial ban violated the couple's rights.
"The government has no right to discriminate on the basis of religion when looking at couples who are seeking to adopt," lawyer John Carpay said, according to The Canadian Press.
"You can't say that someone can't become an adoptive parent because they're Muslim, they're Jewish or because they're evangelical Christian," he added.
The couple filed a discrimination case against Alberta in November 2017 after they were told by a government casework supervisor that their religious beliefs, which state that marriage is solely a union between one man and one woman, were incompatible with the adoption process.
Aaron Manton, spokesman for the Minister of Children's Services, had argued at the time that Canada believes that "every adoptive child deserves a safe, healthy, loving and inclusive home."
Canada recognized same-sex marriage in 2005, becoming the first North American nation to do so.
The couple have explained that while they hold biblical views on marriage, they would "would love and accept any child who joined their family."
Exclusive Op-eds from the Presidential Campaigns
CBC News pointed out that the couple have also said that "they understand children will decide for themselves what to think and how to behave" when it comes to questions of sexuality.
They told a caseworker that in accordance with their sincere religious beliefs, they would provide a child questioning their sexuality "with loving guidance and the support such a child needed."
Karin Campbell, a spokeswoman with the Children's Services Ministry, argued that the agency was never aiming to discriminate against anyone based on their faith.
"Families are not denied adoptions based on religious beliefs, and a diversity of belief systems can be found in the Alberta families and homes that have been approved to adopt a child," Campbell positioned.
"The adoption application process is rigorous to protect the children we serve and the families choosing to care for them. An adoptive family's strengths, abilities and desires are carefully evaluated to determine what might be a best match or fit for that particular family and the waiting child."
JCCF shared on its website the official letter from Children's Services confirming that the decision was reversed.
Carpay added that the couple is "thrilled" at the decision, and that the legal battle "has not diminished their enthusiasm for adopting a child."
"It's positive that governments are reminded that they cannot discriminate against people on account of religion," the lawyer said.