Evangelical Covenant Church drops congregation over LGBT 'policies and practices'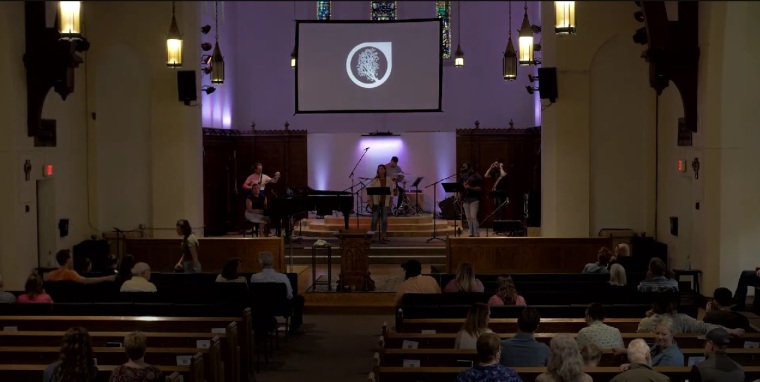 For the second time in its history, the Evangelical Covenant Church has formally removed a congregation from its membership over policies that affirm same-sex marriage and invite LGBT individuals to hold leadership positions in the church. 
At the ECC Annual Meeting last week in Garden Grove, California, the theologically conservative denomination voted to remove Awaken Covenant Church of St. Paul, Minnesota, from its official roster of congregations.
At issue is a statement of affirmation enacted by the church, which allows Awaken's pastors to officiate same-sex weddings despite it being against ECC policies on sexual ethics.
"Awaken has adopted policies and practices that do not align with the Covenant's human sexuality guidelines," an ECC church status report reads. "The Covenant Executive Board brought a motion to the Annual Meeting recommending that they be involuntarily removed from the roster. Delegates to the 137th Annual Meeting voted to confirm their removal."
Awaken Church joined the ECC in 2010, with a peak membership of approximately 381, as reported in the 2019-2020 edition of the Covenant Yearbook. 
The ECC said in a July 1 statement that Awaken is the second congregation in the history of the denomination that has been involuntarily dismissed a congregation.
"We are always grieved when fellowship is broken," said Covenant Executive Board Chair Tim Rodgers. "We pray for God's blessing on Awaken and the Covenant Church as we each continue to join God in mission."
Awaken Church welcomes LGBT individuals to "participate at all levels of church life," including holding leadership positions. 
"At Awaken, we believe that all people are born with the essential dignity and intrinsic value that comes from being made in God's image and are equally capable of experiencing God, regardless of sexual orientation or gender identity," a "inclusion & welcome" page on the church's website reads. 
Alyssa Paulson, an elder at Awaken who helped write the congregation policy, responded to the vote in a Facebook reel, saying she was "not here to change anyone's mind on how they view marriage."
"I am here to tell you that I believe we are better together. That our differences make us stronger, that we can live without fences and instead center ourselves around the wells of unconditional love in Jesus," Paulson continued.
Founded in 1885 by Swedish immigrants, the ECC has under 900 churches in the U.S. and Canada. In 1996, the ECC passed a resolution declaring that "God created people male and female, and provided for the marriage relationship in which two may become one. A publicly declared, legally binding marriage between one woman and one man is the one appropriate place for sexual intercourse."
"Heterosexual marriage, faithfulness within marriage, abstinence outside of marriage — these constitute the Christian standard. When we fall short, we are invited to repent, receive the forgiveness of God, and amend our lives," the resolution continued.
ECC announced last October that Awaken and the Seattle, Washington-based megachurch Quest Church had been involuntarily removed from the denomination's roster of churches over their stances on sexuality.
The decision to remove the two congregations was to be finalized at this year's annual meeting. Quest Pastor Gail Song Bantum announced last month that her congregation is disaffiliating from the ECC after 21 years of membership. 
"We have discerned that, to be the body of Christ, we must embrace the fullness of God's life in all of our members, including our LGBTQIA+ siblings," Bantum said. "This belief emerges from our identity and values as an ECC church, not despite this identity and these values."