Eugene Cho-founded megachurch disaffiliates from Evangelical Covenant Church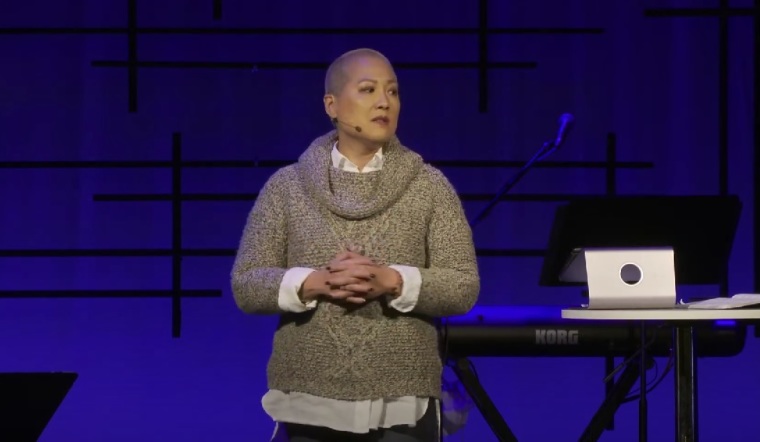 The Seattle-based megachurch Quest Church has announced its departure from the Evangelical Covenant Church as it faced potential expulsion over the congregation's support for the LGBT movement.
Quest Pastor Gail Song Bantum posted a statement to Facebook on Monday to announce the church's decision to disaffiliate from the denomination after 21 years, citing the "ongoing pursuit of radical belonging for our LGBTQIA+ siblings." The church sent a formal letter to voluntarily disaffiliate on Monday. 
"We have discerned that, to be the body of Christ, we must embrace the fullness of God's life in all of our members, including our LGBTQIA+ siblings. This belief emerges from our identity and values as an ECC church, not despite this identity and these values," stated Bantum.
"We leave the denomination grieved that the ECC refuses to recognize God's work in our midst, and yet hopeful for the ways the Spirit is moving in our community."
The ECC is a denomination of under 900 churches in the U.S. and Canada that dates back to its founding in 1885 by Swedish immigrants. Its website boasts that it has become "one of North America's most diverse racial and ethnic denominations."
Quest Church was founded by Pastor Eugene and Minhee Cho, who first held a gathering of 11 people in their living room and officially launched on Oct. 14, 2001, holding worship at a warehouse.
In response to their growing size, Quest purchased the 40,000 square-foot Ballard property of the former multisite megachurch Mars Hill for $9 million, holding its first worship service there on Sept. 13, 2015.
Over the years, the congregation has become increasingly supportive of the LGBT movement, which went contrary to the theologically conservative views of the ECC.
ECC announced last October that Quest and another congregation, Awaken Church of St. Paul, Minnesota, were involuntarily removed from the denomination's roster of churches.
According to the announcement, the decision was to be finalized at the ECC's annual meeting, known as Gather 2023, scheduled to be held in Garden Grove, California, from June 28 to July 1.
The ECC quoted a 1996 resolution from its Covenant Annual Meeting, which stated that "God created people male and female, and provided for the marriage relationship in which two may become one. A publicly declared, legally binding marriage between one woman and one man is the one appropriate place for sexual intercourse."
"Heterosexual marriage, faithfulness within marriage, abstinence outside of marriage — these constitute the Christian standard. When we fall short, we are invited to repent, receive the forgiveness of God, and amend our lives," it continued.
ECC added that the decision to remove Quest and Awaken involuntarily was "heavy" and made "prayerfully ... with thoughtful consideration."
"Every year a modest number of churches voluntarily opt to leave the Covenant for a number of different reasons. This is the normative pathway for churches who feel they cannot align with the positions of the Covenant," stated the ECC.
"These two churches have not chosen to voluntarily withdraw, but rather to defend their actions before the Covenant Annual Meeting, which is their prerogative."