Evangelical Criticism of 'The Shack' Is 'Extremely Shallow and Dismissive': Baptist Theologian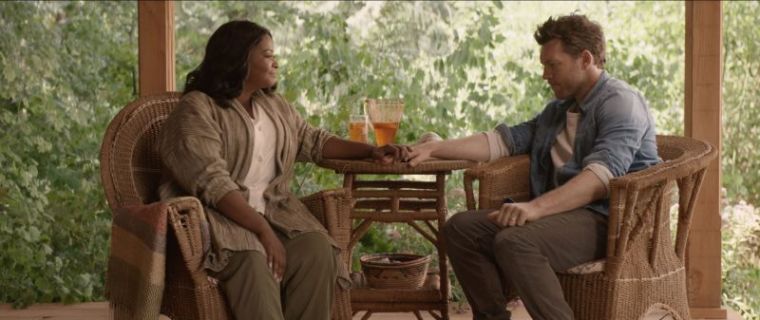 A Baptist professor of theology has taken aim at some of the evangelical criticism of "The Shack" movie, which has drawn controversy because of its depiction of God as a woman, arguing that some critics are being "shallow and dismissive."
Roger E. Olson, professor of Christian Theology of Ethics at George W. Truett Theological Seminary of Baylor University who says that he is of an evangelical Baptist persuasion, wrote a review of "The Shack" on his Patheos blog Thursday.
"May I just say that I am very disappointed in some evangelical Christians' responses to both the book and the movie; in my opinion some of them are extremely shallow and dismissive," Olson said in the review.
He also criticized people who are complaining about the film without even seeing it, and pushed back against Calvinists that are offended by "The Shack" because it makes God visible.
"Of course, I don't expect Calvinists to like the theology of the movie, but I do expect them to at least view it before talking about it," he wrote.
The theologian, who subscribes to Arminianism, said that the movie, based on the book of the same name, which has been performing well at the box office, offers a "very strong Christian theological message, without being a sermon or lecture."
"Calling it a 'Christian theological message' does not imply agreement with every point of the message. This writer believes it is always important especially for Christians to be biblically discerning when reading any book or watching any movie," he stressed, and offered a viewer guide for the film.
"The Shack," which deals with deep personal loss but has female actors playing God and the Holy Spirit, has been met with both praise and criticism.
Southern Baptist Theological Seminary President R. Albert Mohler Jr. warned in his own review that the film could be painting a wrong picture about what Christians believe.
"The Bible warns against any false depiction of God and calls it idolatry. Making that into a compelling story just compounds the theological danger, and when all of this is added to the creative storytelling power of Hollywood, it also becomes very seductive," the SBTS president said.
Jerry Newcombe, the senior producer and on-air host and a columnist for D. James Kennedy Ministries, also argued that the story takes "too many liberties with the Person of God."
"God commands us to not to make any graven images," Newcombe said.
"[H]ave we not lost the fear of God in our day? Some evangelicals act as if 'Jesus is my buddy. I can put Him in my back pocket and pull Him out to feel good whenever I want to.'"
But others, such as the National Catholic Register's Steven D. Greydanus, urged Christians not to be placing limits on how God might choose to present Himself.
"The Shack doesn't say God is actually like this; it says that this is how God chose to manifest Himself to one particular person: one Mackenzie 'Mack' Philips, played in the film by Sam Worthington ('Hacksaw Ridge,' 'Avatar'). Well, who can say God wouldn't choose to appear this way to someone? No imaginative interpretation of God is more than a half-truth, if that," Greydanus wrote.