Evelyn Braxton Planning 'Devil Is a Liar' Party After Seeing Angels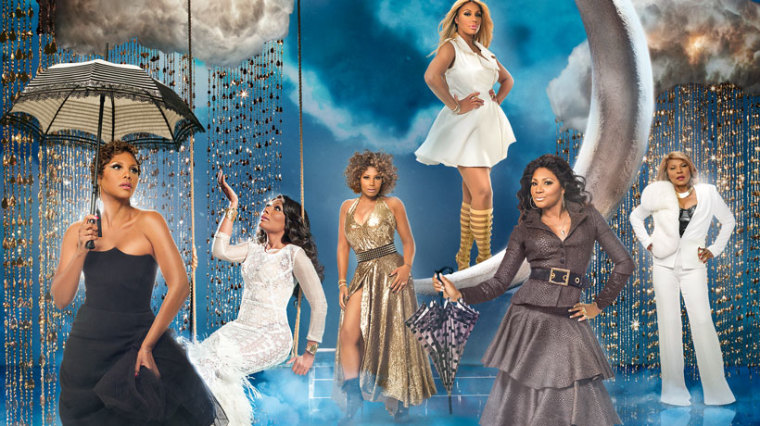 Evelyn Braxton, the mother of the famed Braxton quintet who appears on the series "Braxton Family Values," is opening up on the WE tv reality television series about seeing angels after suffering from a stroke.
On the season premiere of the show that aired Thursday, Evelyn, 68, told her youngest Grammy nominated daughter, Tamar, that she saw supernatural beings when she endured a stroke. As a result, Evelyn spoke about throwing a party centered around the theme of the devil being a liar.
"I've had experiences with God but this is a place that I've never been. So I want to celebrate, have a party and call the devil a liar," she told Tamar. "I want a cake [saying] 'the devil is a liar;' hats 'the devil is a liar ...'"
The season premiere of the show centered around Evelyn' five daughters worrying about the matriarch's well being. For Tamar, the thought of her mother seeing angels was unsettling.
"When I was a younger kid she always used to talk about angels but they always went away," the 38-year-old singer recalled during a confessional style moment of the show. "In the church, angels. … I don't want to say too much out of my mouth. I'm superstitious ... and saved."
Evelyn has inspired the faith of her daughters whom she raised in the church from a young age.
Tamar has been vocal about her faith in the past, and previously opened up about her belief in God keeping her balanced when speaking to Flaunt magazine back in 2013.
"Both of my parents at one time were pastors of their own churches and I learned a lot from that but not until I was an adult did I understand it and know for myself," Tamar told Flaunt Magazine. "That's what changed things for me. That's where accepting myself comes in. There's no way I can fake the funk. If you do it, how long can you do it for?"
It was this faith that helped "The Real" talk show host further her career in music.
"I had to be really strong in my faith and I know if it wasn't for God, I would not be here," she said in an interview with Ebony magazine in 2013.
Braxton's older sister, Toni, who's also a Grammy winning singer, said in a previous interview with The Christian Post that being raised as a singer in a church helped shape her career.
"When your dad is a preacher you're involved in everything. It's how I got my roots because most entertainers come from church, African-Americans singing in the choir," Toni told CP. "You practice everyday, you've got your pulpit, it was your stage. You've got your congregation — that was your audience.
"You'll get an 'Amen' or 'Alright' or 'Sing!' You're going to get something to cheer you along. Somebody is going to tell you you can't lead that song that you wanted to lead, but they'll still encourage you to at least see what you've got out there. I love that about church. That's great."