'Everything Hillsong Does Is About One Name Only, and That's Jesus,' Says 'Hillsong – Let Hope Rise' Film Producer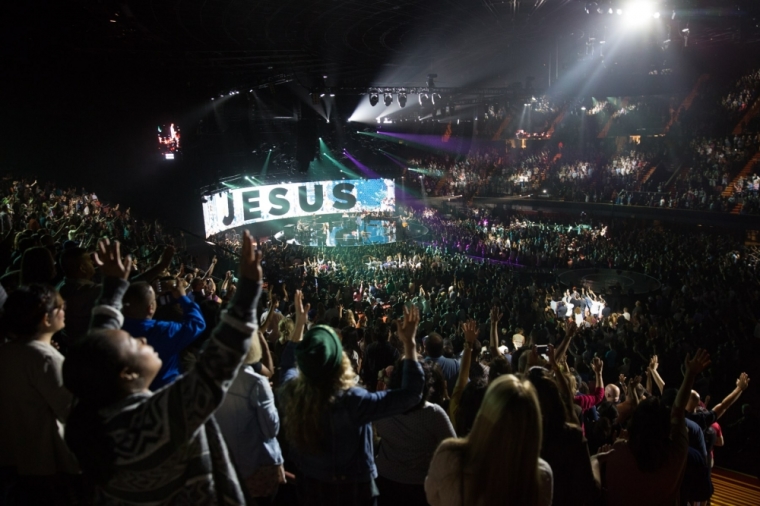 The first-ever film based on the Australian megachurch Hillsong is set to premiere in May, offering audiences everywhere the chance to partake in their world-famous worship services.
"Hillsong – Let Hope Rise" chronicles Hillsong UNITED's journey from humble beginnings into what is considered one of the most famous Christian worship bands in the world today. Furthermore, as one of the film's producers Jon Bock pointed out, "Let Hope Rise" will continue leading people to Jesus upon its release date on May 29.
"Everything Hillsong does is about one name only, and that's Jesus," Bock told The Christian Post. "Everything they do, everything they're about, is leading people toward Jesus. And that's what the goal of the film is as well."
World-renowned for their music ministry, it is estimated that over 50 million people around the world sing Hillsong songs on any given Sunday. In 2013, Hillsong UNITED's third studio album Zion peaked at No. 1 on Christian album charts in Australia, the U.S. and the United Kingdom. Also, last year, the band scored its first American Music Awards nomination in the Contemporary Inspirational Artist category. With "Let Hope Rise," fans of Hillsong UNITED can learn more about their favorite band, which is comprised of 11 members who are all volunteers and employees of Hillsong Church.
"The film follows the band through the process of coming off of the biggest album they have had yet, Zion, and the process of creating the next album of music and telling the history of church," Bock added. "It culminates in a concert that we put on ... our goal is to have a theatrical worship experience for people where they not only discover the the story of this church but participate in a worship experience with them."
In fact, "Hillsong -- Let Hope Rise" takes viewers directly into one of the band's sold-out shows.
"We shot and produced the entire movie to make it feel like you're in the seventh row of one of their concerts," Bock explained. "We're trying to do something that's never been done before. Movies are generally a passive experience, you go in, sit down eat popcorn … you're entertained. The goal of this film is for it to be participatory, where not only are you being entertained, but you're participating in the concert experience."
Michael John Warren, who helmed Jay-Z's "Fade to Black," served as director of "Hillsong – Let Hope Rise," while Bock and Matthew Weaver of MediaWeaver Entertainment co-produced. The film is expected to release in the U.S. on May 29 with the worldwide release announcement coming soon.
"Everybody who goes to church knows those songs," Bock noted. "What they don't know is the story of the people behind the songs who wrote the soundtrack to our faith."