Hillsong Church Joins Roma Downey, T.D. Jakes at Hollywood Talent Agency WME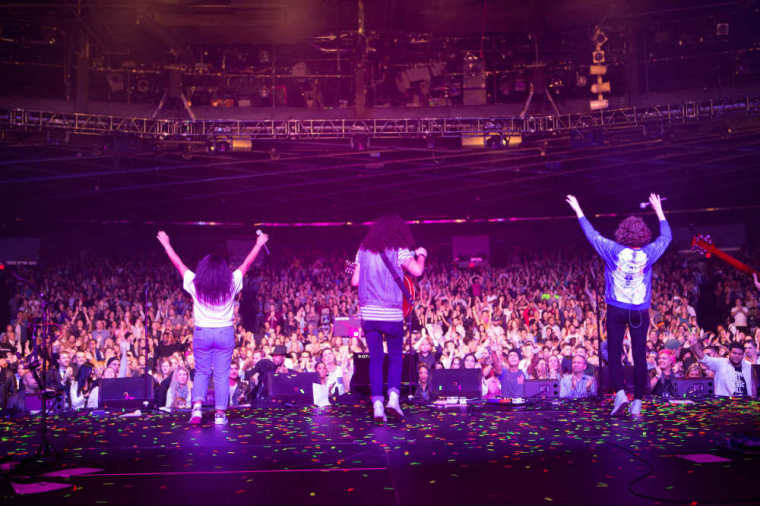 Hillsong is making history in Hollywood as the first church to sign with a major agency, William Morris Endeavor, where it joins ranks of Roma Downey, Mark Burnett and Pastor T.D. Jakes.
WME, which has offices in New York City, Nashville, Miami, and Los Angeles, officially began working on behalf of Hillsong earlier this month, according to The Hollywood Reporter. The agency will help Hillsong expand its website and television viewership. Moreover, WME will work to secure film and digital opportunities for the church, including a distribution deal for the documentary "Let Hope Rise," based on Hillsong UNITED. The film was originally slated for release in April, but distribution with Warner Bros. fell through in January.
Although WME has already signed faith-focused clients that include the aforementioned Downey, Burnett, Jakes as well as Pastor Joel Osteen, Hillsong stands out as the first known collaboration between a major agency and a church. However, it comes as no surprise that "talent and literary" agency signed Hillsong, which is one of the most prominent megachurches in the world.
Founded by Brian and Bobbie Houston in 1983, Hillsong Church holds services in 11 different countries around the world today. According to the Australia-based megachurch, over 100,000 people attend Hillsong services each week. Moreover, Hillsong congregants include Justin Bieber, Selena Gomez and Kendall Jenner, to name a few.
Hillsong Church also has a world-renowned music industry including bands such as Hillsong UNITED, Hillsong LIVE and Hillsong Young & Free. Well-known worship songs out of Hillsong Music include "Power of Your Love," "Shout to the Lord" and the most recent Billboard number-one song, "Oceans (Where Feet May Fail)."
The Christian Post reached out to WME for comment but did not receive a response in time for publication.