'Evil and Satanic': 19 Christians, Including 2 Priests, Slaughtered by Radicals During Church Mass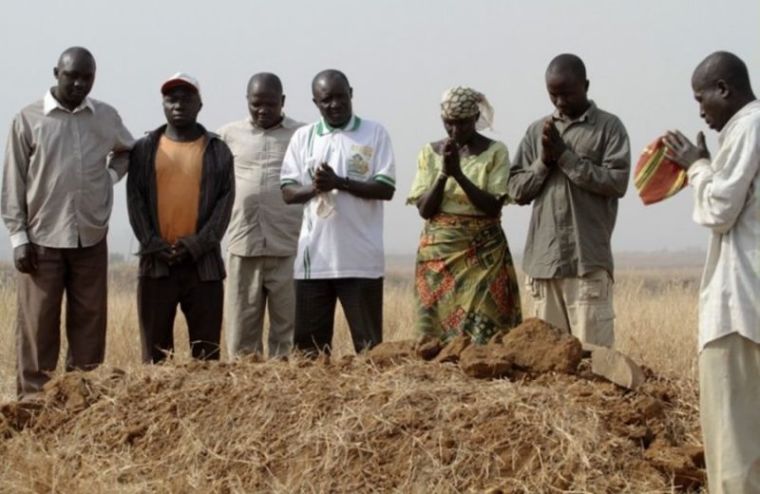 Nigerian President Muhammadu Buhari has said that Tuesday's slaughter of 19 Christians, including two Roman Catholic priests, during morning mass on Tuesday is both "evil and satanic."
"This latest assault on innocent persons is particularly despicable," Buhari said, according to AFP. "Violating a place of worship, killing priests and worshipers is not only vile, evil and satanic, it is clearly calculated to stoke up religious conflict and plunge our communities into endless bloodletting."
The massacre occurred during early morning mass in a remote village in Benue state, when a group of radicals, which officials believe to be Fulani Muslim herdsmen, stormed the church and opened fire.
Mbalom resident Terhemen Angor said the attack occurred at St. Ignatius Catholic church, where worshipers had gathered.
"People started scampering and wailing," said Angor, saying that scores were "gunned down in cold blood while many sustained injuries including bullet wounds."
State police spokesman Terver Akase told CNN that after the shooting, the radicals began setting homes on fire.
"The herdsmen burned nearly 50 houses during the attack and sacked the entire community, " Akase said. "We expect arrests to be made because they (attackers) are becoming more brazen," he added.
Nigerian groups, including the Benue Valley Professional Network, called for an end to the violence, which has seen hundreds of Christians, many of them farm-owners and villagers, killed since the start of the year.
"We call on all humane persons and groups around the world to come to the aid of our farming and worship communities and end these terror attacks across Nigeria and especially in Benue, our food basket, which also threatens our collective food security," the group said in a statement.
Benson Abounu, acting governor of Benue state, said that citizens are "under siege."
"We have been attacked from all corners and this is unacceptable," he said.
Persecution watchdog groups, such as Open Doors USA and International Christian Concern, have warned that although the Fulani conflict is often characterized as one over land and cattle grazing rights, Christians have been deliberately targeted and killed en masse.
As many as 225 believers were killed in March alone by herdsmen, ICC said in a report, pointing out that the attacks have happened mostly in the Plateau and Taraba states.
ICC Regional Manager Nathan Johnson told The Christian Post in an interview earlier in April that the religious aspect of the violence must not be ignored.
"Though there are socioeconomic and ethnic components to these attacks, the majority of attacks are directed at Christian villages. If the attacks were simply driven by socioeconomic or ethnic factors, churches would not be common targets during these attacks. In most of the villages that have been ransacked over the past decade, churches and pastoral homes have been destroyed," Johnson told CP at the time.
Others, such as the Rev. Musa Asake, general secretary of the Christian Association of Nigeria, have accused Buhari, who is of a Fulani Muslim background, of failing to do anything to protect Christians during the deadly raids.
"Under President Buhari, the murderous Fulani herdsmen enjoyed unprecedented protection and favoritism to the extent that the herdsmen treat Nigeria as a conquered territory," Asake has said.
"Rather than arrest and prosecute the Fulani herdsmen, security forces usually manned by Muslims from the North offer them protection as they unleash terror with impunity on the Nigerian people."