Former transgender clinic worker exposes 'appalling' practices: 'We hurt this kid'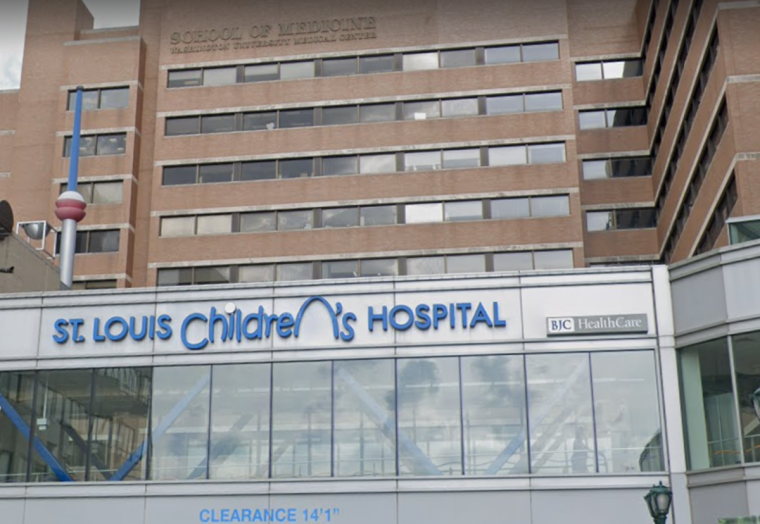 A former employee at a pediatric gender clinic has come forward to describe the "appalling" things she said took place at her former place of employment as doctors were allegedly too reliant on promoting gender transition for children despite the risks of "permanently harming the vulnerable patients."
Jamie Reed wrote an op-ed for The Free Press published Thursday titled "I Thought I Was Saving Trans Kids. Now I'm Blowing the Whistle."
She began the article by identifying herself as "a queer woman" who is "politically to the left of Bernie Sanders." She previously served as a case manager at the Washington University Transgender Center at St. Louis Children's Hospital in St. Louis, Missouri, for four years. The university said Thursday it is taking the allegations seriously and will investigate to "ascertain the facts."
"I left the clinic in November of last year because I could no longer participate in what was happening there," Reed wrote. "By the time I departed, I was certain that the way the American medical system is treating these patients is the opposite of the promise we make to 'do no harm.' Instead, we are permanently harming the vulnerable patients in our care."
Reed, who handled "patient intake and oversight," characterized its practices and the overall rush to embrace surgical and chemical interventions for children with gender dysphoria as "morally and medically appalling."
After describing the increase in the number of teenage girls seeking testosterone as a "social contagion," Reed lamented the process prospective patients looking to obtain cross-sex hormones at the Washington University Transgender Center must go through.
"To begin transitioning, the girls needed a letter of support from a therapist — usually one we recommended — who they had to see only once or twice for the green light. To make it more efficient for the therapists, we offered them a template for how to write a letter in support of transition," she said.
"The next stop was a single visit to the endocrinologist for a testosterone prescription. That's all it took," she added.
Reed elaborated on the side effects of prescribing testosterone to teenage girls.
"Voices drop, beards sprout, body fat is redistributed. Sexual interest explodes, aggression increases, and mood can be unpredictable," she wrote. 
She stated that "our patients were told about some side effects, including sterility," but she "came to believe that teenagers are simply not capable of fully grasping what it means to make the decision to become infertile while still a minor."
She expressed concern that "many encounters with patients emphasized to me how little these young people understood the profound impacts changing gender would have on their bodies and minds." Reed maintained that her ex-employer "downplayed the negative consequences."
Reed criticized the center's website for insisting that "when you take away the gender dysphoria by allowing a child to be who he or she is, we're noticing that goes away." The center also insisted on its website that "the studies we have show these kids often wind up functioning psychosocially as well as or better than their peers."
She described those assertions as false, stressing that "there are no reliable studies showing this."
The former case manager provided examples of severe side effects experienced by teenage patients prescribed puberty blockers and cross-sex hormones, including one teenage boy who experienced liver toxicity and breast development after taking bicalutamide as a puberty blocker.
Intended to treat prostate cancer, the medicine's side effect makes males who take it appear more feminine. 
The incident forced the teenager to go to "another unit of the hospital," where he was "immediately taken off the drug."
A 17-year-old girl who was prescribed testosterone called the center to report severe vaginal bleeding that "soaked through an extra heavy pad, her jeans, and a towel she had wrapped around her waist." 
"We found out later this girl had intercourse, and because testosterone thins the vaginal tissues, her vaginal canal had ripped open," Reed wrote. "She had to be sedated and given surgery to repair the damage. She wasn't the only vaginal laceration case we heard about."
Reed wrote that other girls experienced painful transformations to their clitoris, which began to take on the appearance of a "tiny penis" due to the testosterone.
She stated that in one case, the patient's "enlarged clitoris now extended below her vulva, and it chafed and rubbed painfully in her jeans." After advising her to purchase "compression undergarments worn by biological men who try to pass as female," Reed expressed a fear to herself that "we hurt this kid."
Reed also claimed officials at the center were quick to view gender transition as the obvious solution to the problems plaguing teenagers with mental illness. She recounted experiences where detransitioners later expressed profound regret about identifying as a member of the opposite sex and having gender transition surgery to permanently align their sexual characteristics with their gender identity at the time.
The case manager first reported feeling "a medical and moral obligation to do something" as early as spring 2020. At that time, she began sharing her concerns in emails and office conversations. 
After speaking out about her concerns, Reed noticed her performance reviews began to deteriorate. At a summer retreat in 2022, doctors at the clinic informed her that she needed to stop questioning "the medicine and the science" and "get on board, or get out." 
In November 2022, Reed left her position and transferred to a different position at the Washington University School of Medicine. She concluded her op-ed by calling for a "moratorium on the hormonal and surgical treatment of young people with gender dysphoria."
In a statement, the Washington University of St. Louis insisted that "we are alarmed by the allegations reported in the article published by The Free Press describing practices and behaviors the author says she witnessed while employed at the university's Transgender Center."
"We are taking this matter very seriously and have already begun the process of looking into the situation to ascertain the facts," the statement reads. 
"As always, our highest priority is the health and well-being of our patients. We are committed to providing compassionate, family-centered care to all of our patients and we hold our medical practitioners to the highest professional and ethical standards."
Reed's op-ed comes as concerns about the long-term impact of puberty blockers, cross-sex hormones and gender transitions have prompted several states to ban the interventions for minor patients.
Lawmakers in Alabama, Arizona and Arkansas have passed laws prohibiting the performance of such operations on minors while the Florida Boards of Medicine and Osteopathic Medicine did the same. 
Similarly, Texas Attorney General Ken Paxton and Texas Commissioner of Family and Protective Services Jaime Masters have issued opinions characterizing gender transition procedures for minors as a form of child abuse.