Ex-Evangelical Pastor Jerry Dewitt to Host Atheist Church Service in Louisiana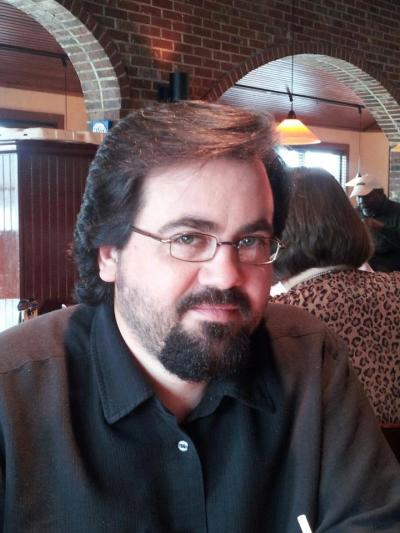 Former evangelical pastor Jerry Dewitt will be back in the pulpit on June 23. But this time the leader of America's atheism movement will be telling congregants at Louisiana's first secular church service that there is no need "for divine help."
In a recent announcement of the event on Facebook billed "Joie De Vivre: To Delight In Being Alive," Dewitt says he is inviting people to "simply being."
"In the south we have a long standing tradition of culture and family and food. Our ancestors relied on various forms of super-naturalism to cope with everyday aspects of life. The United States has had various periods of semi-enlightenment, but they've all given way to the community built within religious constraints," he notes.
The mission of his movement, he explains, is to build community while engendering trust, hope, love and tolerance through secular values.
"We will bring the excitement into the hearts of freethinkers without exposing them to any supernatural aspects. We can provide all of the music, merriment, and ministry to our passionate growing secular crowd and still have it devoid of supernatural praise," Dewitt pledges.
"Think about those days when you went to church. How the preacher spoke passionately, so passionately that it resonated within your heart," he says in the notice.
"At times it would often seem like he was speaking directly to you. No matter what his train of thought was, when he gave you the message you found a personal meaning. Think of how uplifting it was to not only hear, but feel the words."
He then points out that the only thing he expects of attendees is to help the group "rejoice in simply being."
"This can be the answer to the lack of community within the secular movement," he notes.
More than 1,600 people were sent the invitation on Facebook and as of Thursday afternoon 68 people had confirmed their attendance.
Not everyone on the invite list was supportive of Dewitt's secular church idea.
"Not being superstitious does not require some sort of group affirmation, I see this faux atheist church as wrong on so many levels. In essence you saying 'fill the hole' that being unchurched has left with our deity-free version of the same thing. No!" explains Reyn Mansson in his response to the invite.
"Although it may attract many Christians who are at the brink, who have many questions, and may find a support network to move from faith to reason. I'm not 'comfortable' with it, but I see it could ease the transition for many," writes Debbie Henderson.
Dewitt is currently being filmed for a Kickstarter funded documentary, and his book Hope After Faith will be released some two days after the secular service.