Interview: Alan Robertson Speaks Out on 'Duck Dynasty' Controversies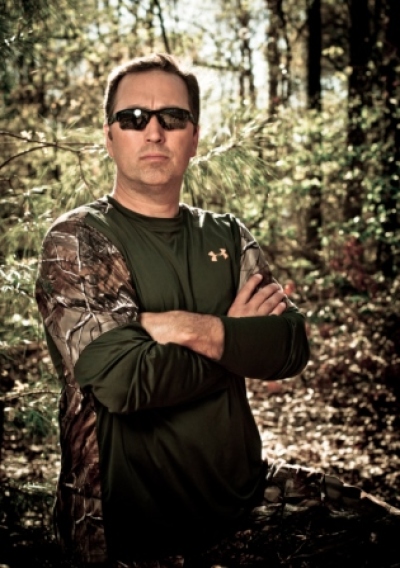 Robertson, who married his wife, Lisa, when he was 19 and she was 18, noted that now, the majority of Americans wait until their late 20s, or even older, before they get married. But he prefers the idea of growing with someone, opposed to waiting for someone.
"One of the things that I think is positive, at least from my perspective, is that sometimes you grow up together. My theory is that you can grow with somebody as much as you can to wait and then supposedly grow up and then meet somebody. At least that's been our (Alan and his brothers') experience."
He continued: "We all went to college while we were married and worked through our difficulties. I guess that's just open for debate. Biblically, there's nothing about that, it's just a preference. A lot of times people, I think, go and say, 'Well, I'm going to go and learn a lot of stuff, and learn how to be a mature person and then get married,' but it hardly ever works that way."
Love, marriage and a new book on the way
Using Miss Kay and Phil's marriage as an example, Robertson reiterated that his parents went through struggles of their own, especially during the first 10 years of marriage.
"Ultimately, dad became a Christian and matured, and I think mom was always very forgiving and loving, so that always helps a lot too."
Robertson also told CP that he and Lisa have gone through troubling times in their marriage, but with their commitment to each other and help from counselors, they overcame their struggles and are all the better for it.
"Of course, we've really worked hard to try to make sure that we stay married for our entire lives. Biblically that's what we try to adhere to: one man one woman for life. So, that's always been our goal," he added. "We've worked with a lot of people who've had divorce and a lot of difficult times, and we know it can't be perfect, and that's why we need Christ."
"When Lisa and I got married, we pretty much knew that we wanted to try to build a long life together. We just celebrated 29 years. It hasn't been easy. In fact, we're going to write a book about our marriage, as an encouragement to other marriages. It will probably be released later this year or early in 2015.
He continued: "That's going to be the theme of it, because we feel that a very important calling of ours is to help marriages – especially to help marriages through Christ in difficult situations; because you know, we were there, half-way through our marriage we had a real tough time and overcame it and stayed together. We learned a lot of stuff through that process and through counselors and other people who do a lot of hard work out there every day to help marriages become strong."
"Being married isn't easy. It's a difficult thing, and it takes hard work, and it takes patience and it takes forgiveness."
How old were the Robertson brothers when they married their wives?
Alan and Lisa (1984): "I was 19, and Lisa was 18. So we were young, and we had been together probably since we were about 16 and 17, so kind-of like everybody else in the family, we started dating when we were teenagers."
Jase and Missy (1990): "I think Jase had just turned 20 and Missy was 19."
Willie and Korie (1992): "I think Willie was 19, and Korie was 18. She had just finished her first semester in college when they got married."
Jep and Jessica (2001): "They were older, oddly enough, he's the youngest brother, but they were a little bit older, maybe 21 or 22. Still very young."
Bible verses that reflect attributes of a healthy marriage

The Bible verses that Robertson recommended to CP regarding marriage are Philippians 2:3-5, and 1 Corinthians 13:4-8.
"I always think Philippians 2:3-5 is one of the best marriage verses in the Bible, even though it's not really about marriage, it's about our attitude," Robertson noted. "It's the one that says, if your attitude is like Christ, where you're totally looking out for the other person or some other person's interest, then you'll always be the person you need to be."
He continued: "When I do weddings that's the verse I always use. After that couple does their vows, I say, 'Look, I know what you're thinking now, when you're standing here in front of me it sounds easy, but trust me, when you live your life out there that vow becomes difficult to hold. The only way I know you'll do it is, if you (the husband), are looking out for your wife's best interest, and if you (the wife), are looking out for your husband's best interest.' Jesus said that's what he does. He's always looking out for our best interest."
"Of course, I like 1 Corinthians 13:4-8, as well, the great love passage. Again, ironically, it's written to the Church, and how we should treat one another, but if marriages could hold up to that – keep no record of wrongs, always being faithful, always being trustful, and all those things – then marriages would be a lot stronger, I think."