Explore the Wonders of God's Creation With Scientist Gordon Wilson in 'The Riot and the Dance'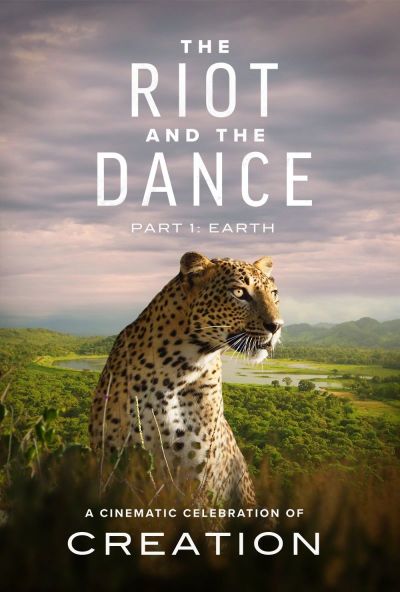 A new nature documentary, "The Riot and the Dance," takes moviegoers on an exploration of God's natural wonders throughout the world. 
For one night only on March 19, the family-friendly cinematic picture will take viewers on a journey through nature as biologist Gordon Wilson, a scientist and devote Christian, shows off the wonders of the world in a bold, new way.
Described as "a celebration of creation and the Creator," "The Riot and the Dance" is Wilson's scientific voyage that takes him to the jungle, the desert, and even his own backyard. The documentary is loaded with inspiring narration that weaves in Bible scripture along with a visual experience.
Wilson, a senior fellow of Natural History at New Saint Andrews College in Moscow, Idaho, and a regular contributor to the Young Earth Creationist group Answers in Genesis, said he wants audiences of all ages to "develop a greater understanding of and appreciation for the Creator's workmanship and personality."
The Christian Post was given an exclusive clip of the film from Wilson's trip to Sri Lanka, which you can watch below:
"Join in the glorious uproar of creation with 'The Riot and the Dance,' a boisterous new nature documentary featuring a biologist who was once told he would never succeed if he kept blabbing about all that silly Creator-creature nonsense. Now you can follow along with Gordon Wilson as he traverses our planet, basking in God's masterpieces. Whether he's catching wildlife in his own backyard or in the jungles of Sri Lanka, Wilson celebrates God's creatures in all shapes, sizes and species," the film's synopsis says.
"Showstopping footage and powerful narration will open your eyes to the extraordinary glory found all over the animal kingdom. From leopards and langurs to vipers and elephants and beyond, 'The Riot and the Dance' is a cinematic celebration for viewers of all ages." 
Animals featured in "The Riot and the Dance" included snakes, hummingbirds, lizards and even celebrity critters (megafauna). The film will also look at some of the often-overlooked inhabitants people encounter every day.
"For the past three years, we have been capturing on film the wonder of the world around us," Wilson said in a statement shared with The Christian Post. "What better way for us to celebrate the Creator of the universe than share His incredible creation. We hope viewers are inspired to take a deeper look at the 'Riot and the Dance' in the desert, in the jungle, and in our own backyards."
"The Riot and the Dance" will be distributed through Fathom Events and shown in over 800 theaters nationwide through Fathom's Digital Broadcast Network. Following the film, there will be a discussion featuring Wilson, Eric Metaxas, Propaganda and other guests.
For more information on "The Riot and the Dance" click here.