Ken Ham: Evolution Is a Religion
CINCINNATI — Ken Ham says the confusion surrounding the origin of the universe is really a battle between two religions — evolution and God's word.
Ham was in attendance Tuesday night at the premiere screening of the upcoming film "Is Genesis History?" held at The Creation Museum. The documentary follows Dr. Del Tackett as he embarks on an eye-opening educational journey through evidence that supports historic claims from the book of Genesis, and features renowned scientists and Bible scholars.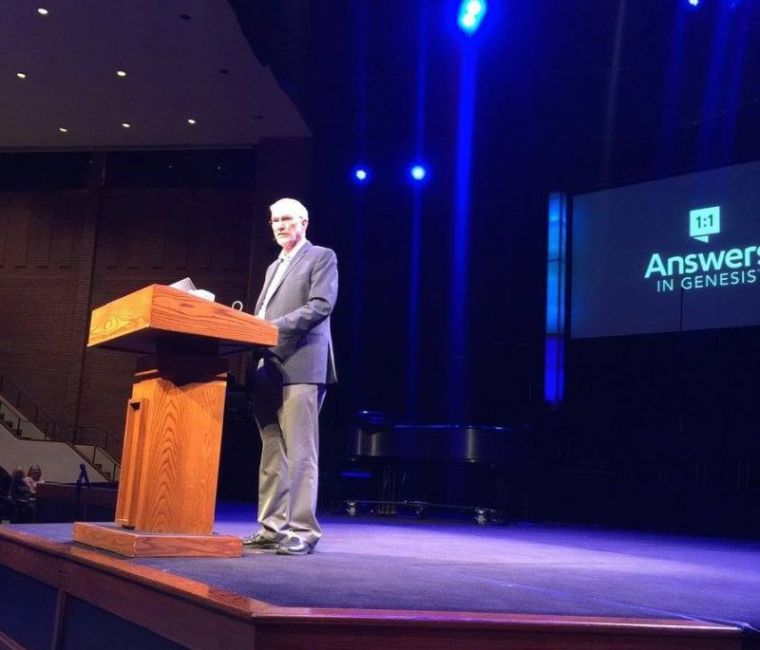 Although Ham is not featured in the film himself, the devout young earth creationist fully reinforced the message of the movie.
"When you're talking about the Bible and you're talking about creationists, we believe in science," he told The Christian Post.
Though people tend to think that creation scientists are opposed to observational science, Ham said they actually love it and use all science to confirm God's word.
"The word 'science' itself when you look up the dictionary definition of the word 'science,' its root meaning is knowledge, having knowledge. What we need to help people understand is that there's two types of knowledge," he noted.
When people use their five senses to make cars, airplanes and other things with the technology available, it doesn't matter if they are creationists or atheists, he said, because everyone can do that kind of observational science.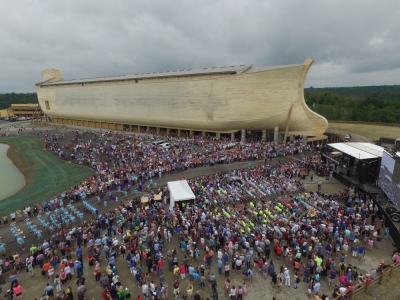 "When it comes to knowledge of our past, concerning our origins, that knowledge is very different because now you're talking about, 'How did the universe come into being [when] I wasn't there to see that happen?'" Ham explained.
The popular communicator noted that evolutionists claim that an ape-like creature turned into a human, others who reject God claim that all life happened by natural processes, and Christians say that in the beginning God created everything. But the fact is, no one was there in the beginning to see what they actually believe in take place.
"You see, evolutionists have beliefs just like creationists have beliefs. For instance, this movie — 'Is Genesis History?' — the Ph.D. scientists that are in this movie, their role as scientists in a modern world is to show that observational science confirms the Bible's history about creation, and then the flood, the tower of babble," Ham stated. "So it's not science and creation, it's not science and religion, it's really a battle of two worldviews."
The 65-year-old describes it as a conflict of two starting points — God's word or man's word. He said the dispute lies in historical science, which is science about beliefs in the past. Some believe in what God says happened throughout history and others believe in what men say.
"So it's really a battle between two religions. Evolution, that's a religion. It's really the pagan religion of this age to explain life without God," he argued. "There's always been a battle of two religions since the beginning."
The Answers in Genesis and Ark Encounter president said the very first struggle began with Adam and Eve. They had a choice to obey and trust God or eat the fruit from the tree which the serpent convinced them would make them like God.
"So really the evolution/creation battle is actually a battle of these two religions and it's the battle that started in Genesis 3 — a battle between God's word and mans word. And that battle hasn't changed," he stated.
In the documentary "Is Genesis History?" Dr. Tackett travels all around the world and talks with experts in geology, biology, astronomy, archaeology and more to show that observational science can be used to confirm God's word.
The film explores the questions and findings of the universe being created in six literal days, as well as whether or not humans evolved, the validity of a global flood, what happened to the dinosaurs and more.
The Compass Cinema, Thomas Purifoy, Jr. film will be in theaters for one day through Fathom Events on Feb. 23. For more information, visit IsGenesisHistory.com