Facebook Blocks Republican Congressional Candidate Ad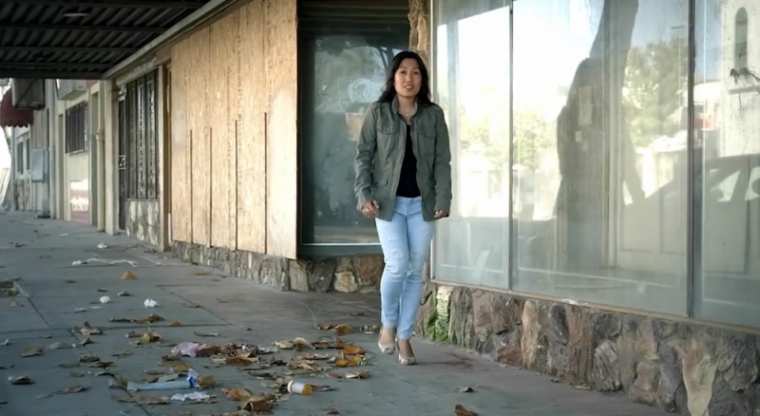 Facebook has restricted Republican congressional candidate Elizabeth Heng's campaign from placing a video ad, deeming it too "shocking, disrespectful or sensational" because it features her American immigrant parents, who survived brutalities by the Khmer Rouge communists during the Cambodian Civil War.
"It is unbelievable that Facebook could have such blatant disregard for the history that so many people, including my own parents, have lived through," says the 33-year-old Republican contender, who is challenging incumbent Democrat Jim Costa for California's 16th congressional district seat, in a statement.
"We don't allow ads that contain shocking, disrespectful or sensational content, including ads that depict violence or threats of violence," her campaign was notified by Facebook on Friday, according to National Review.
The Cambodian Civil War, which ended in 1975, killed an estimated 275,000–310,000 people and displaced two million others from rural areas.
"I'm sure it is shocking for some people to hear about this kind of injustice, but this is reality. This is why I wake up every single day with the fight and determination to have a voice and make a difference in my community," Heng says. "Neither Facebook nor any other company in the tech industry get to silence our stories. We've seen it over and over again with Republican candidates and organizations."
The video can still be viewed on Facebook, but Heng was blocked from placing it as an ad. You can watch the video, which does contain images of violence from the Cambodian Civil War, here: 
She calls the censorship "an attack on the freedoms that we have as Americans to express what we believe in," and adds "we must hold Facebook accountable."
As of Sunday morning, Heng said she had not received a response from Facebook. 
Heng's campaign video details why she is running for office, and includes the story of her parents who lived through the atrocity of communism and genocide.
"I am fighting to ease the burden on the middle class while helping small business create jobs," she says on her website. "I will lead the charge to restore water infrastructure, reform immigration, while standing beside public safety. My forward looking vision is centered around responsible investment in education and advancing innovation in the learning process for kids."
In recent years, Facebook, Twitter and YouTube have been accused of censoring or otherwise harassing conservative groups and individuals who use their sites.
In April, Republican Senator Ted Cruz of Texas grilled Facebook CEO Mark Zuckerberg about the issue during a meeting of the Senate committees on Commerce and Judiciary.
"Facebook and other tech companies are engaged in a pervasive pattern of bias and political censorship," stated Cruz.
Zuckerberg responded that he understood those concerns, acknowledging that the information technology industry of Silicon Valley "is an extremely left-leaning place."
"This is actually a concern that I have and that I try to root out in the company, is making sure that we do not have any bias in the work that we do, and I think it is a fair concern that people would at least wonder about," replied Zuckerberg.
Heng graduated from Stanford University, where she served as student-body president, about a decade ago, according to the National Review. After returning to the Central Valley she started several mobile phone stores with her brothers and managed about 75 employees.
"That was when I saw firsthand how government regulations impacted businesses negatively," she was quoted as saying. "I constantly felt that from Washington, D.C., and Sacramento, they were saying that I was everything wrong with our country, when all I was doing was creating jobs."
She has worked for the House Foreign Affairs Committee.