Facebook Blocks Barely-Clothed Crucified Jesus Painting for Being Too 'Indecent'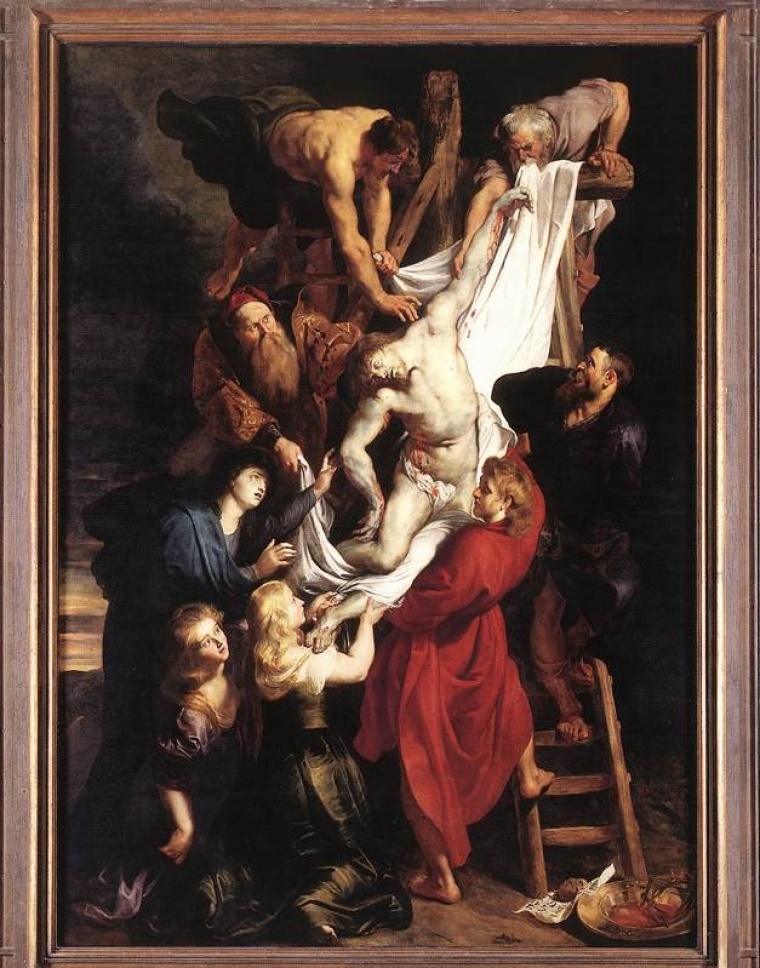 Facebook has blocked several posts of paintings by Flemish artist Peter Paul Rubens, including one of a bare-chested crucified Jesus Christ, apparently for being too "indecent."
The Flemish tourist board, Toerisme Vlaanderen, wrote an open letter to Facebook's Chief Executive Mark Zuckerberg, criticizing the social media giant's policy of taking down artistic images of semi and full nudity, after several of its posts in a promotional series were taken down.
The open letter, shared on Sunday, explained: "Indecent. This the word used to describe the breast, buttocks and cherubs of Peter Paul Rubens. Not by us, but by you. The bare breasts and buttocks painted by our artists are considered by you to be inappropriate. We have noticed that Facebook consistently rejects works of art by our beloved Peter Paul Rubens."
It continues: "Even though we secretly have to laugh about it, your cultural censorship is making life rather difficult for us. After all, we want to use your platform to promote both our Flemish Masters, as well as Flanders as the perfect place to discover their works of art. Because art lovers use Facebook too. And because you have made it possible for us to reach out to art-lovers on different continents."
On Saturday, the tourist board also uploaded on YouTube a humorous sketch video that depicts "social media police" protecting people from viewing displays of Rubens' paintings, claiming they are doing it for people's own good.
"We have to protect you against nudity, even if it's artistic in nature," one of the Facebook inspectors says in the video.
The Daily Mail and other reports noted that one of the paintings Facebook has blocked is Rubens' The Descent from the Cross, which depicts a crucified Christ, almost fully naked, being taken down from the cross.
Facebook has since agreed to meet with the tourist board to discuss the issue.
Numerous paintings and depictions of Jesus Christ have been taken down by Facebook before, found to have infringed different policy violations.
In April, the Franciscan University of Steubenville, a Catholic college in Ohio, said that Facebook had banned its Easter ad featuring Jesus on the cross, which was the San Damiano Cross.
The social networking giant explained at the time that the image amounted to "shocking, sensational, or excessively violent content."
The college said that in a way, Facebook is right to find the picture of an executed God "shocking:"
"And it was certainly excessively violent: a man scourged to within an inch of his life, nailed naked to a cross and left to die, all the hate of all the sin in the world poured out its wrath upon His humanity."
The college said that 1 Corinthians 1:23–24 in the Bible calls for the truth to be made known, however.
"But we preach Christ crucified, a stumbling block to Jews, an absurdity to Gentiles. But to those who are called, both Jew and Gentile, Christ the power of God and the wisdom of God," it quoted.