Facebook Founder Mark Zuckerberg Is No Longer an Atheist, Says 'I believe Religion Is Very Important'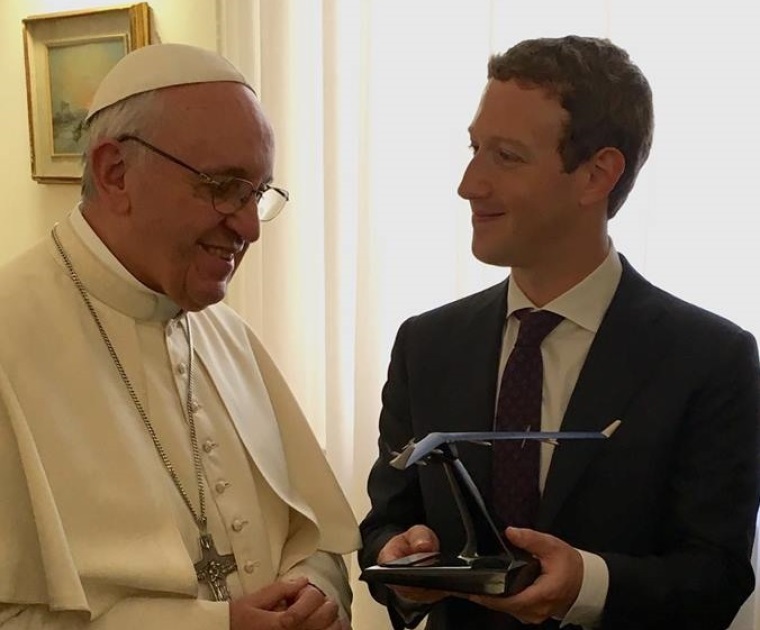 After declaring he was an atheist at the age of 13, Facebook founder and CEO Mark Zuckerberg revealed on Christmas Day that he is now a believer but hasn't specified his new found faith.
His revelation came in a response to a question from one of his fans on the social network after he posted his Christmas message.
"Merry Christmas and Happy Hanukkah from Priscilla, Max, Beast and me! Seeing the moments of joy and family shared on Facebook today is one of my favorite things about our community. I hope you're surrounded by friends and loved ones, and that you have a chance to reflect on all the meaningful things in your life," wrote Zuckerberg. "May the light of your friendships continue to brighten your life and our entire world."
The greeting attracted nearly 400,000 reactions and some 27,000 comments including one from Zuckerberg fan José Antonio who asked: "But Aren't You Atheist?"
The Facebook CEO replied: "No. I was raised Jewish and then I went through a period where I questioned things, but now I believe religion is very important."
Zuckerberg's response set off a larger discussion on religion before another fan JQ Goje interjected "But why Facebook doesn't notify that is Jesus birthday today???" to which the 32-year-old billionaire quipped, "You're not friends with Jesus on Facebook?" along with a smiling halo wearing emoticon.
Last August Zuckerberg and his wife, Priscilla Chan, met with Pope Francis at the Vatican, and said they were impressed by his "mercy and tenderness" and the way he connected with people of different faiths.
"It was a meeting we'll never forget. You can feel his warmth and kindness, and how deeply he cares about helping people," Zuckerberg wrote in a post after the meeting.
Zuckerberg's seismic departure from a state of unbelief may be a blow to atheism advocacy groups like the Freedom From Religion Foundation which still proudly identifies the social network CEO as an atheist.
On Tuesday the organization called on President-elect Donald Trump to remove religion and prayer from his inauguration claiming he was turning the event into "a religious circus" with the participation of several religious figures such as the Rev. Franklin Graham, Cardinal Timothy Dolan, Rabbi Marvin Hier and prosperity preacher Paula White.
"If you wish to hold a private religious convocation to personally celebrate your inauguration with religion, of course we would have no objection based on the Establishment Clause," FFRF said in a release.
"(We might question your taste in ultra-conservative clergy.) But you were not elected pastor in chief, but president of all the people. Our message to you is, as it is to public officials everywhere: Get off your knee and get to work, using reason, compassion and the Constitution — not religion — as your guide," the organization added.