Pastor Urges Americans in Richest City to 'Open Their Eyes' to Widespread Homelessness Around Them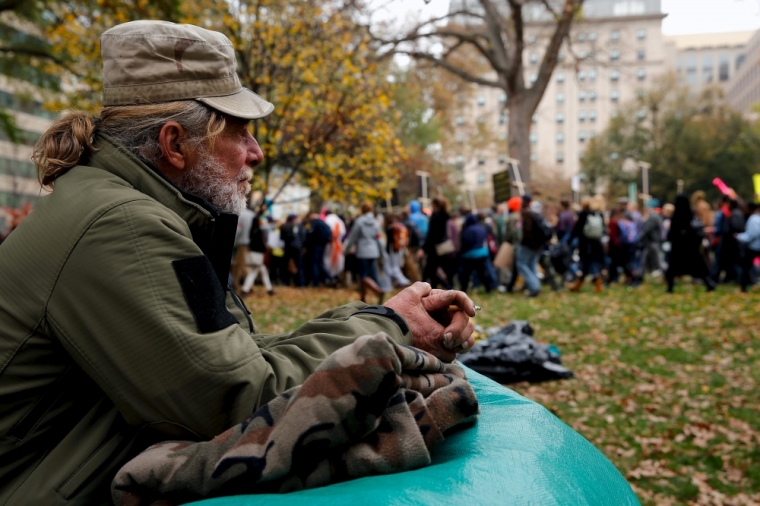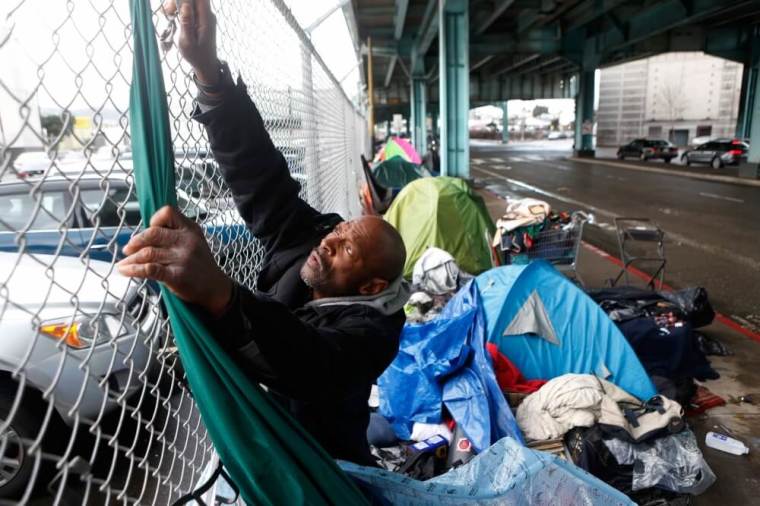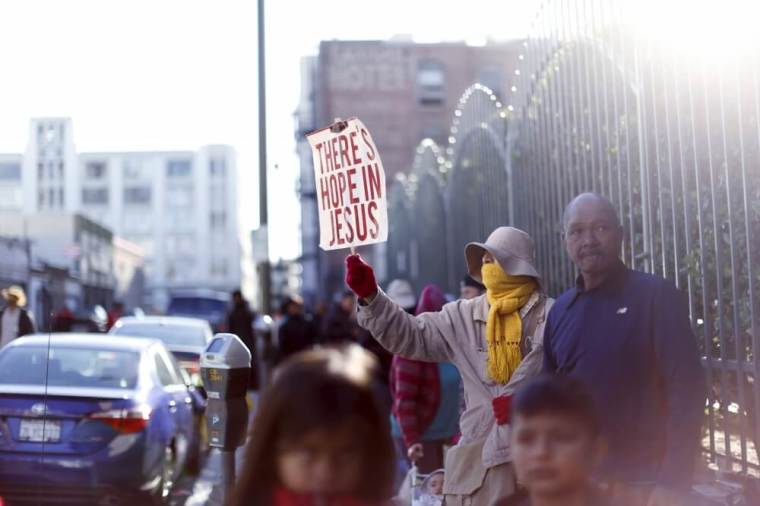 View Photos
A San Jose pastor is calling on Christians living in one of the wealthiest counties in the United States to wake up to the reality that thousands of people in their midst have no place to call home.
"Open your eyes, San Jose," says Pastor Scott Wagers, who leads CHAM deliverance ministry, in a YouTube video detailing his work among the homeless in California's Santa Clara County.
Wagers, a Plato-quoting former bodybuilder and Disciples of Christ minister, told Religion News Service that what drives him is the "human crisis."
"People are living under overpasses and going to the bathroom outside in one of the richest nations of the world. The Church has to be a witness," he said.
Until two years ago, Wagers was serving hundreds of the city's homeless in an encampment known as "The Jungle" — doing life among the poor, taking them food, water, blankets and supplies.
Speaking about Wagers' mission to help the homeless, one former Jungle resident named Lex Mayweather said: "Without him, there is no us. Because without our Lord Jesus Christ and him coming to help, a lot of people would be dead or in jail. Without Pastor Scott, there is no Jungle."
While the Jungle no longer exists after police evicted the residents and barricaded the area in 2014, Wager and CHAM volunteers like Robert Aguirre, a former Jungle dweller, continue their mission to serve the homeless wherever they are.
Unlike other programs that require the homeless to visit centers located downtown to receive services, Wagers takes a different approach, driving in a RV called the "Mercy Mobile" from camp to camp.
"We have to go to them," Wagers said in an interview with the Mercury News last month, regarding the homeless who live in more remote areas where he focuses much of his efforts. "They're not going to come downtown. That's an antiquated model."
Wagers has some tough words for both the local government and tech company executives.
Although the San Jose will be asking voters this fall to approve a $950 million bond to build housing for the homeless, Wagers laments that the city has "turned more vigorously to site sweeps," regularly driving out homeless people under the guise of environmental hazards and public safety.
"The homeless are like refugees, moving from spot to spot," Wagers told RNS. "Nobody wants them anywhere."
As for Facebook's Mark Zuckerberg and Apple's Tim Cook, Wagers said their policies "create an environment of survival of the fittest," adding, "[t]he people who built the valley can't afford to live here anymore."
Home to corporate giants like Adobe, Cisco, eBay and Google, one might think that with the presence of such massive wealth these problems do not exist. But according to the Department of Housing and Urban Development's November 2015 Annual Homeless Assessment report, San Jose/Santa Clara County ranks nineth on the list of major cities in the U.S. with the highest number of homeless people.
As noted by Mercury News in April last year, a troubling dislocation has occurred between "those who are riding the innovation-fueled surge of job creation and wage growth, and those who don't have the skills to keep up. And all of this is happening in a region with runaway housing and rental prices."
With the nation's highest median household income approximately half of the area's residents earn over $100,000 a year. Median home prices hover around $1 million in the city, and renting a single room in an apartment will likely cost anywhere between $800 to $1,500 per month.
"I'm not a socialist or a capitalist" Wagers concluded, "I'm a Christian. And this is shocking to me. What's our role as Christians? 'What you did to the least of these you did to me.'"