Orlando Shooter Claimed He Didn't 'Have a Problem With Black People,' Eyewitness Says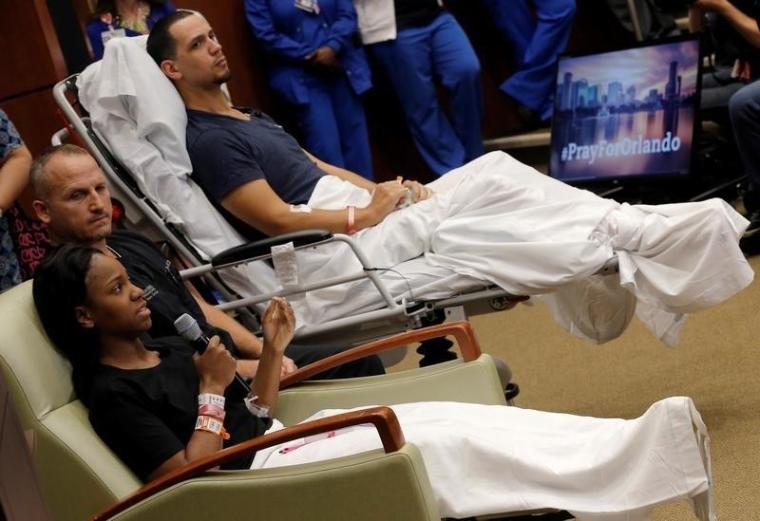 Patience Carter, 20, was shot once in each leg by Orlando massacre gunman Omar Mateen, 29, at Pulse gay nightclub. But the survivor, whose best friend was among the 49 people killed by Mateen, recalls the gunman addressing African Americans directly on that tragic night.
"He then spoke to us directly," Carter recounted. "He said, 'I don't have a problem with black people, this is about my country. You guys have suffered enough.'"
However Mateen didn't spare any black clubgoers despite what he said.
Carter, who is black, said Mateen told police negotiators on the phone that he pledged allegiance to the Islamic State terror group, and that he wouldn't stop his assault until America stopped bombing his country before he was killed at the popular gay Pulse nightclub in Orlando early Sunday, according to CBS.
Mateen was born in New York to immigrant parents from Afghanistan.
Carter said after Mateen got off the phone with the negotiators he "started speaking in Arabic."
He then surprisingly asked for the black people at the club.
"Are there any black people in here?" Mateen asked, according to Carter.
She explained that she was hiding in the bathroom when Mateen asked the question and she was too scared to reply but someone else did. That was when he said he didn't have a problem with black people.
Daniel Gilroy, Mateen's former co-worker, told NBC News earlier this week that the gunman was loud, "very excitable" and racist.
"He did not like black people at all. That was mentioned once or twice, but more so was women. He did not like women at all. He did like women in a sexual way, but he did not respect them," Gilroy said.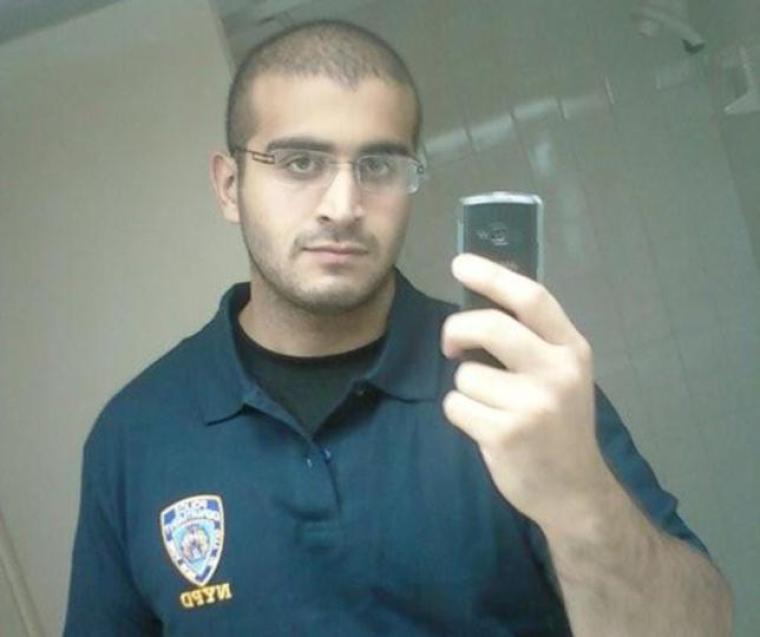 The Chicago Tribune also reported that Mateen made a series of Facebook posts and searches before and during his attack on the gay nightclub, ranting about the "filthy ways of the west" and blamed the U.S. for the deaths of "innocent women and children," according to a Senate committee letter released Wednesday.
The Senate Homeland Security Committee, according to the Tribune, sent the letter to Facebook CEO Mark Zuckerberg, asking the company to produce information on Mateen's online activity and to provide a briefing to the panel.
"The real Muslims will never accept the filthy ways of the west," Mateen wrote, according to the letter from committee Chairman Sen. Ron Johnson, R-Wis., cited by the Tribune.
Before giving her account of the shooting, Carter shared a poem she wrote as part of her healing process below:
The guilt of feeling grateful to be alive is heavy.
Wanting to smile about surviving but not sure if the people around you are ready.
As the world mourns, the victims killed and viciously slain, I feel guilty about screaming about my legs in pain.
Because I could feel nothing like the other 49 who weren't so lucky to feel this pain of mine.
I never thought in a million years that this could happen.
I never thought in a million years that my eyes could witness something so tragic.
Looking at the souls leaving the bodies of individuals, looking at the killer's machine gun throughout my right peripheral. Looking at the blood and debris covered on everyone's faces. Looking at the gunman's feet under the stall as he paces.
The guilt of feeling lucky to be alive is heavy. It's like the weight of the ocean's walls crushing uncontrolled by levies.
It's like being drug through the grass with a shattered leg and thrown on the back of a Chevy. It's like being rushed to the hospital and told you're gonna make it when you laid beside individuals whose lives were brutally taken.
The guilt of being alive is heavy.
Fox News' Catherine Herridge, said FBI Director James Comey revealed in a closed door meeting on Monday afternoon that a 2013 investigation into Mateen was canceled after only 10 months because they viewed the terroristic threats he made as a reaction to "being marginalized because of his Muslim faith," by his coworkers.
"Director Comey confirmed to reporters this morning that there was a full FBI investigation of Omar Mateen in 2013," she explained. "It was 10 months in length, and it was opened after he told his coworkers that he had family connections to Al Qaeda, that he was a member of a Shi'a terrorism organization and that he hoped law enforcement would raid his home and assault his wife so that he could then retaliate and martyr himself."