Trump's Supreme Court Pick Neil Gorsuch: 5 Things You Need to Know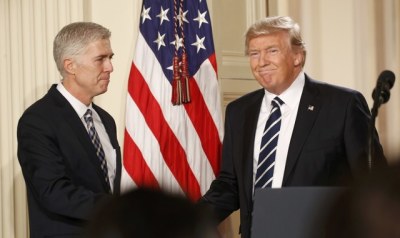 President Donald Trump announced Tuesday evening that Judge Neil Gorsuch of Denver, Colorado, was his nominee to fill the vacant seat on the United States Supreme Court.
If confirmed by the Senate, Gorsuch will fill the seat left open following the death of Justice Antonin Scalia in February of 2016.
Here are five interesting facts about Gorsuch. These include past support from Democrats, his record, and other things.