Fantasia Barrino Turns Down Secular Music to Start New Year in Worship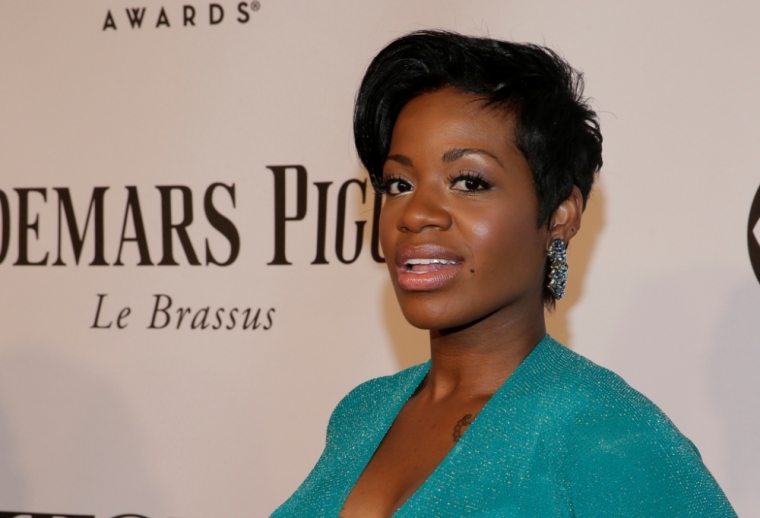 Fantasia Barrino, synonymously known as Fantasia, has had a successful career since winning season 3 of "American Idol," but now the sultry songbird is singing a different tune for 2016.
Fantasia took to social media on New Year's Eve to reveal that she and her new husband would be bringing in the new year in the house of God.
"Happy New Year. We will bring it in different this year. Prayer is the Key to everything," she wrote, along with a picture of the two posing backstage at Triumph Church in Detroit, Michigan.
In a video clip released on "The Yolanda Adams Morning Show," the singer is heard powerfully exhorting before a New Year's Eve performance. During her passionate introduction she disclosed where she believes the Lord is leading her.
"It feels good to be in the house of the Lord bringing in 2016. Many of you know I've prayed and prayed and worshipped myself through 2015, now I'ma have to turn it up a little more for 2016," she said as those in attendance cheered her on.
Throughout her career, Fantasia has often acknowledged God by singing a gospel song here and there, but in 2015 the North Carolina native took to her Instagram page to let her supporters know that she was writing gospel music, which she admits was birthed from the trails in her life at the time.
"Before I came here I had to fast. I said, 'Lord, I have to go before your people. What is it that you want me to do?'" she said in the New Year clip. "You know, sometimes we try and do what we want to do, we want people to dance and we want people to move and feel good, but there's something about worship that He's dealing with me about worship. See, He's seeking for true worshippers, and so I had to fast."
Fantasia admitted that upon arriving to the church she was told that she could perform her secular songs, but her response was: "'Well, that'd be nice but that's not what the Lord told me to do.'"
"I have to be obedient. Is there any true worshippers in the house tonight? I'm talking about true worshippers that don't mine if your hair gets messed up! You don't mine who's sitting beside you! You're not on your phone face timing or snapchatting, you're really trying to go up!" she exclaimed.
The platinum recording artist then led a prayer welcoming God and His presence. "Father, we welcome you into this place. Move like you never did before," she beseeched.
Fantasia then went into the song, "Total praise" by Richard Smallwood. While singing, she encouraged the youth to worship along with her as she belted out the notes.
Shortly after the visit to the Michigan house of worship, the Grammy nominated songstress took to social media again with a Tweet explaining how she felt about the worship experience.
"Bringing in my New Year with worship was everything to me. Thank you @TriumphDetroit. 2016 will be a great year."
Although Fantasia sometimes gets heat for singing both Christian and secular music, the singer has said she considers all of her music Christian.
"I get a lot of questions about doing a gospel album ... what I do is gospel," she tweeted. "I take God with me everywhere I go."
The famous mother also accredits God for blessing her with her husband, Kendall Taylor, the CEO of Metro Transportation in Charlotte, North Carolina. The two were wed July 19, 2015, but she has publicly been thanking God for him since 2014.