Fantasia Barrino Thanks God for Better Relationship With Son's Father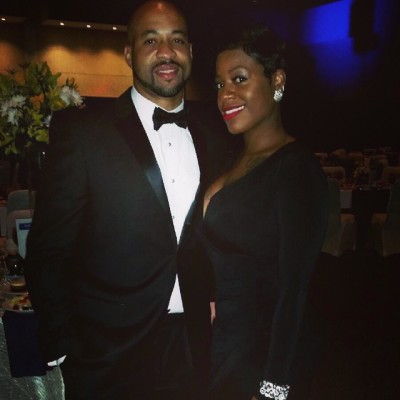 Fantasia Barrino has thanked God for her relationship with her son's father and his wife after years of media scrutiny and issues that unfolded publicly.
Barrino, the 30-year-old singer, made media headlines when she reportedly got into a relationship with Antwuan Cook while he was still legally married a few years ago. The pair reportedly met resistance during their public courtship, including Cook's estranged wife Paula looking to sue the "American Idol" singer, according to previous TMZ reports.
While Barrino had a son named Dallas with Cook almost three years ago, the singer was reportedly being sued by his ex-wife, Paula Cook, for allegedly causing him to be unfaithful to the marriage. Now, it seems the singer is in a good place with Cook and his wife.
She took to Instagram to post an image of her soon-to-be 3-year-old son Dallas with siblings from his father's marriage in a post that seemed to be a form of reflection and thanking God.
"Dallas and His Brothers.. He Loves Spending time with them..," Barrino wrote on Instagram. "I Thank God For The Growth and The Great Relationship I have with His Stepmom and Dad.. Growth and change…"
The singer previously denied many of the rumors that were being made about she and Cook.
"You only heard what you heard, you only got what you got. But you never got to see that real love and that relationship, that friendship that we had," Barrino told celebrity blogger Ifelicious last year. "They kept running with this whole knowledge thing, and she stole somebody from some woman…Well, if everybody really looks at it and goes and does their research, I won that case. So obviously, if I won that case, it never was what they said it was."
Now, she is happily married to the Chief Operating Officer of Metro Transportation, LLC., Kendall Taylor who she has been thanking God for.
"I think about all the things he has told me and I'm Like Man!!! Nothing but God...." the singer previously wrote on Instagram. "You Can't tell me God won't take something Out of Nothing and Turn it into SOMETHING I Love This Man And He is Crazy about me."