Fashion Week: Quadruple Amputee Hits the Runway During Carrie Hammer 'Role Models' Show (PHOTOS)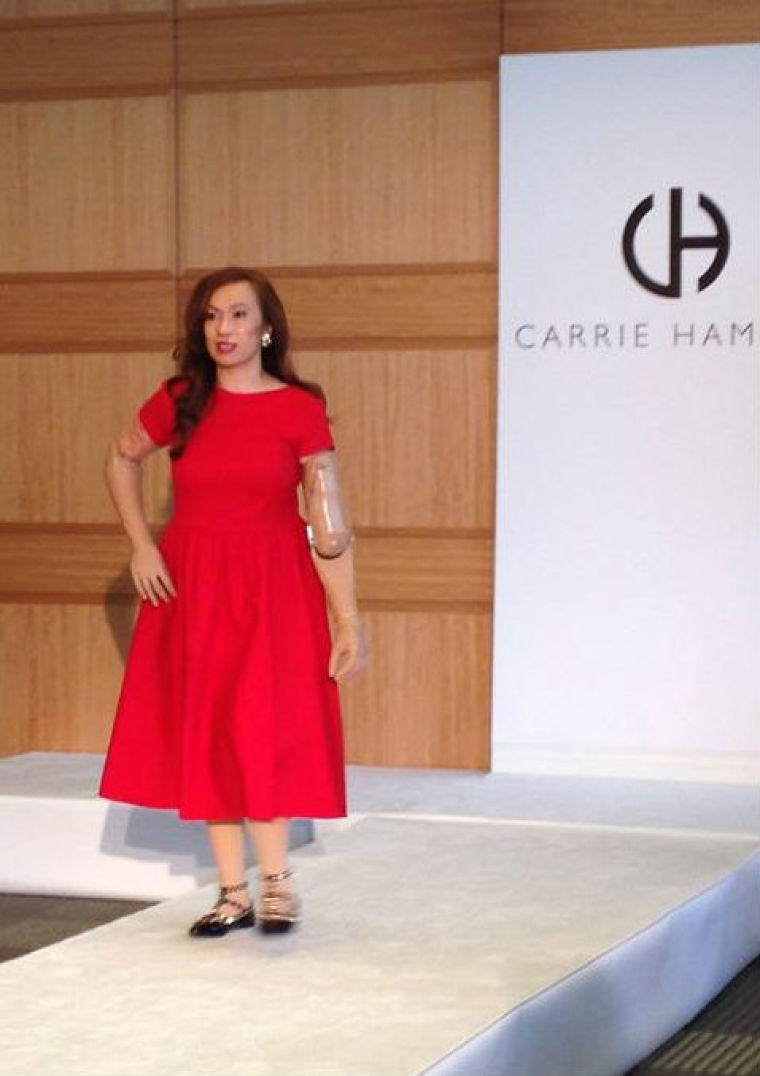 Mercedes Benz Fashion Week kicked off in New York City on Thursday and one particular show set tongues wagging for its unique approach to the runway.
Former Advertising Executive turned designer Carrie Hammer showcased her SS15 collection at The Fashion Law Institute, near Lincoln Center, on Friday, but with a remarkable twist.
While most fashion designers use runway models to unveil their work, Hammer, who is renowned for creating stylish looks for professional women, chose to think outside the box in a way that would really speak to her brand.
The acclaimed designer, who has been featured in Elle among other leading magazines, featured "Role Models Not Runway Models" in her show. A number of accomplished women with empowering stories to share strutted down the runway flaunting Hammer's latest collection and among them was quadruple amputee, Karen Crespo.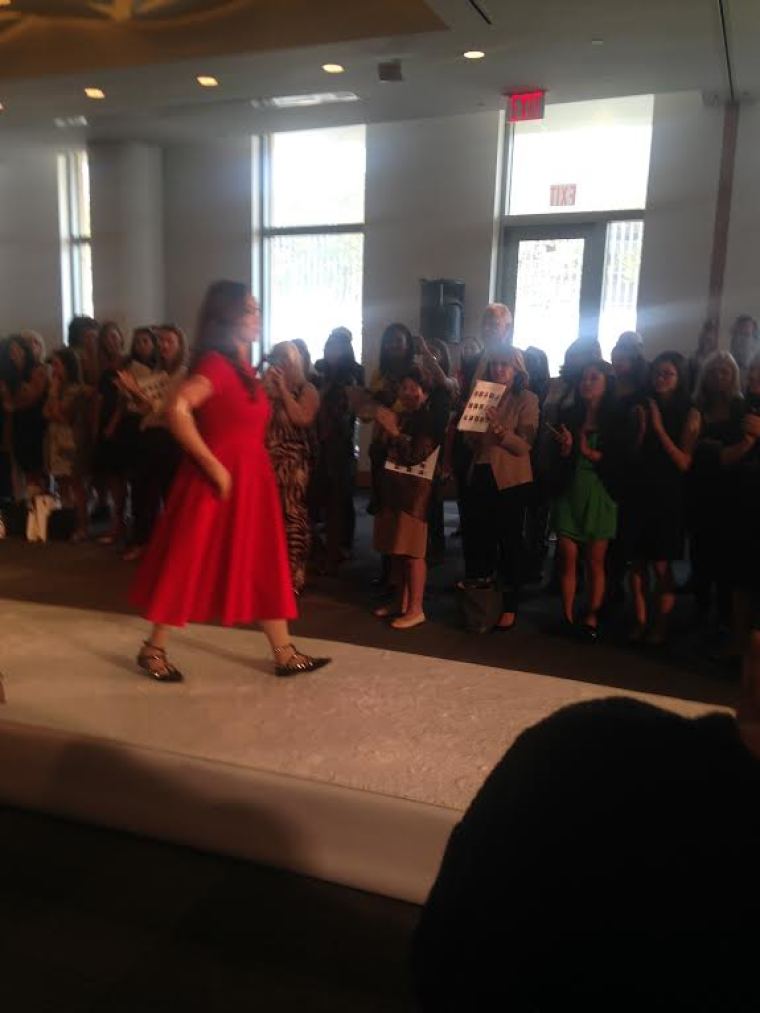 In 2011 the registered nurse, 31, lost all four limbs to a bacterial meningitis infection. Despite her life-threatening ordeal, Crespo confidently walked the runway while wearing prosthetics which wowed fashionistas.
"Oh gosh I mean it's surreal. If you were to [tell] me a few months ago or a year ago that I'd be walking down the runway, I would've been like 'no you're crazy,'" Crespo told the Christian Post exclusively.
After coming down with what appeared to be an ordinary flu two years ago, Crespo found herself in the hospital clinging to life. Doctors soon discovered she had bacterial meningitis which caused her to lose both legs, her arms, and her nose.
Bacterial meningitis is a central nervous system disease that can cause brain damage, hearing loss and sometimes even death, according to Centers for Disease Control and Prevention.
It can often be transmitted via saliva and mucus, however still to this day, Crespo does not know how she contracted it.
Throughout her plight, Crespo returned to her faith and started going to church weekly. While her faith has given her a whole new outlook on life, she admitted that it has not been easy.
"Of course it's hard with everything that I went through, but my Mom right here, she's been my number one supporter," she said.
Crespo walked the runway in a custom red Carrie Hammer gown, named "The Karen" in her honor. The fitted, A-line dress is below the knee and has a scoop-back.
She commended her supporters for cheering her on during her runway debut as it gave her the confidence she needed to follow her dreams by taking part in Hammer's show.
"Just seeing all those faces when I walked out there [gave me confidence]," she said. "And knowing that hopefully I'll be able to make a difference and be a role model for other people with disabilities and even just regular people in general."
Other "role models" who took part in Hammer's unprecedented runway show included White House Advisor to the US Chief Technology officer, Vivian Graubard, Intuit Senior Manager Kara DeFrias and Beats by Dre Global Account Manager, Lindsay Todd Merkle.