Launch NYC 2014: Designer Tabitha St. Bernard on Faith; Why 8-Day Event is a Fashion 'Game Changer'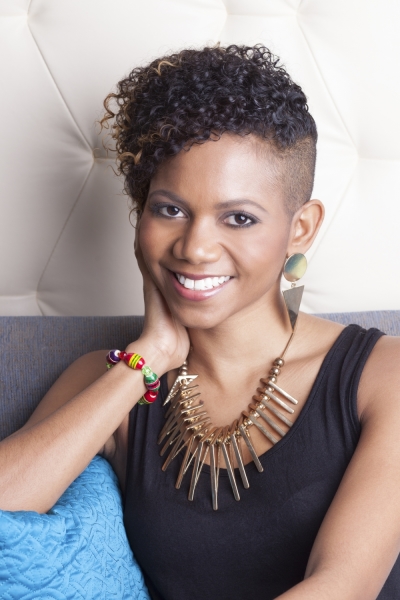 Launch NYC kicked off in New York City on Wednesday, ahead of Mercedes-Benz Fashion Week, and 16 local designers will showcase their talents over an eight-day period.
Among the designers is Tabitha St. Bernard, Co-Founder of Tabii Just, who is set to debut her current collection in Manhattan's hip Flatiron District on Friday. The New York-based designer spoke exclusively with The Christian Post about how her faith continues to inspire her work and why Launch NYC is a "game changer" for the fashion industry.
"I've always loved clothing and loved the way you can decide who you want to be at any given moment and time based on what you choose to wear," said St. Bernard, who was born in Trinidad & Tobago.
"I remember being a really young child and not being able to afford to go shopping in stores. What we would do back in Trinidad is buy fabric and take it to your local seamstress," she explained. "I remember sketching what I wanted and I would take it to my aunt... she would pretty much make what I wanted - that was my first taste of fashion and I fell in love with it at that point."
Launch NYC is an 8-day experience created by Manufacture New York, a Brooklyn-based fashion incubator and factory for independent fashion designers like St. Bernard. Designers host samples for buyers and press in a showroom adjacent to the runway, while conveniently also selling their current collections in a retail pop-up store.
St. Bernard described Launch NYC, produced in partnership with photography retailer Adorama, as a "game changer" for the fashion world. She applauded Bob Bland, the founder and CEO of Manufacture New York, for creating the "incredible" incubator program.
"I decided to get involved with [Launch NYC] because [Bob Bland] told me about her dream, which was to have this incubator program - where as a young emerging designer you can get all the services you need... it's sort of like a training program," said St. Bernard.
"I really loved the idea. I found it incredible because it's a new idea to have all the services available," she explained. "When I started Tabii Just I had to go out and look for a lawyer, accountant and PR [so] just to have all of that in one place [as well as] help with pattern making and samples... was incredible. I think she's a game changer."
The Fashion Institute of Technology graduate is hailed for her chic and feminine colorful designs that often display modesty and sophistication. Fans of Tabii Just include R&B singer Wayna and VH1 star Sharon Carpenter.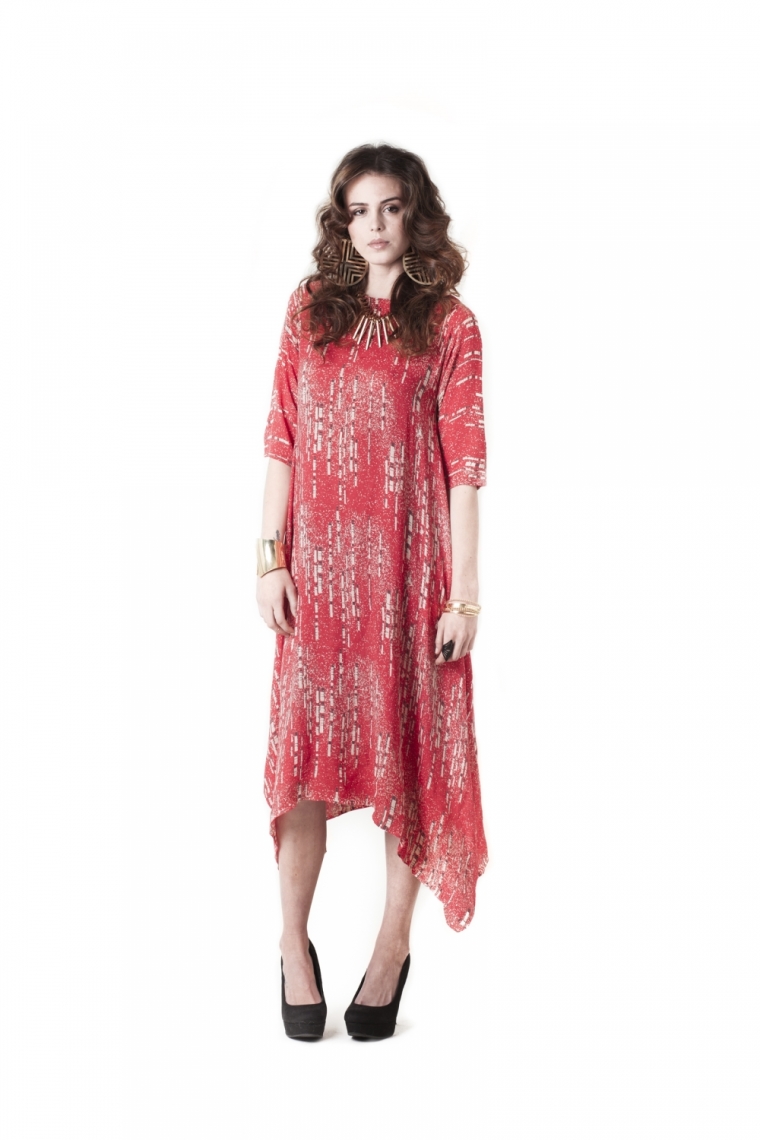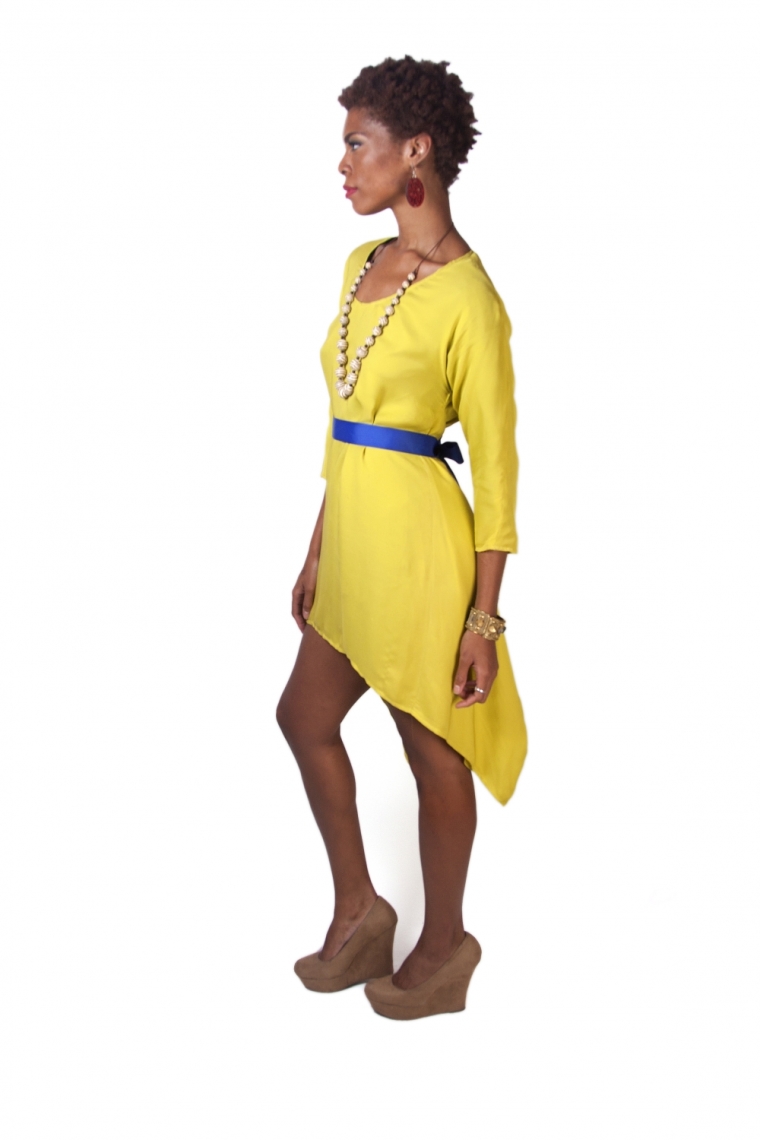 "I dont believe in [designing] things that are too revealing... I grew up as a Christian; going to church every week was a huge part of my life growing up," she said.
"I think that my faith has influenced the line in a subconscious, organic way just because it has been a part of my life for so long," she added.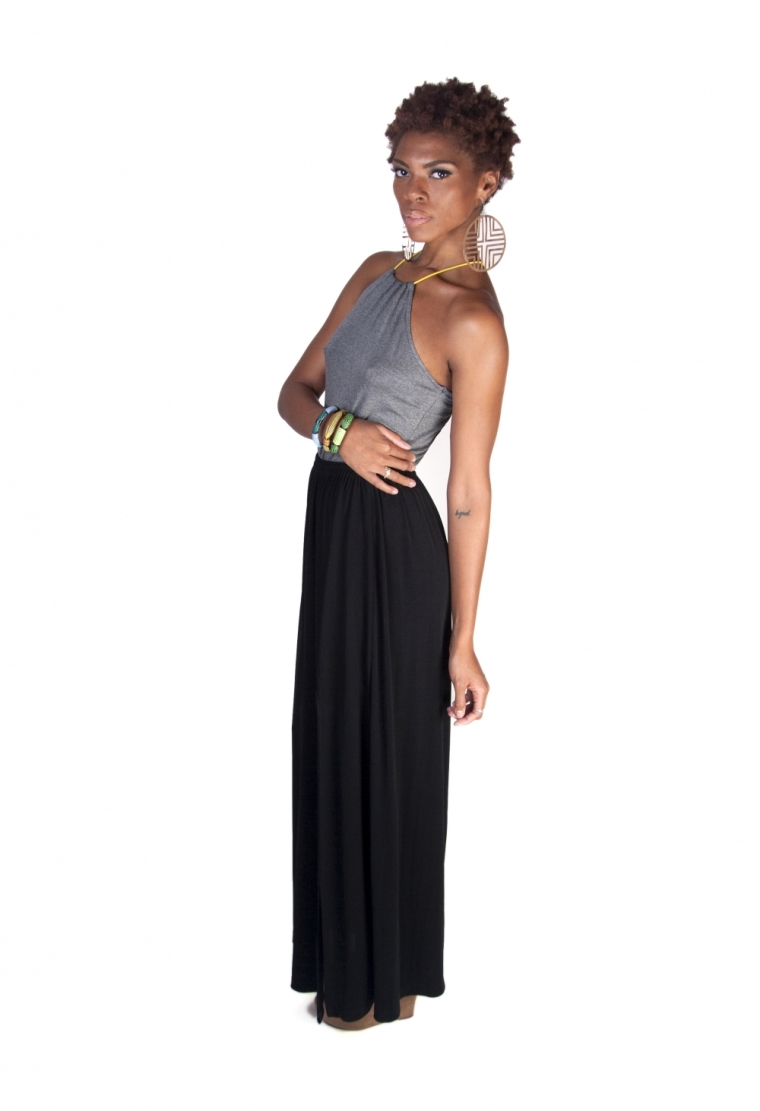 St. Bernard explained that while she does like clothes that are "a bit sexier sometimes" she also considers practicality when designing for the everyday woman.
"I think that women like to dress up and they like to look sexy on occasion, but in terms of everyday wear we like things that are comfortable, [where] we don't have to worry about something falling out or leaning over and people seeing things they shouldn't. So I wanted to dress the everyday woman," she said, adding that ultimately she strives to create "beautiful" and "flattering" pieces.
Fashion lovers are encouraged to attend the event, which has already seen the likes of HEART & NOBLE, Vaunt & Sol and ABACAXI among others showcase their detailed work. Bland anticipates upward of 10,000 attendees for the week.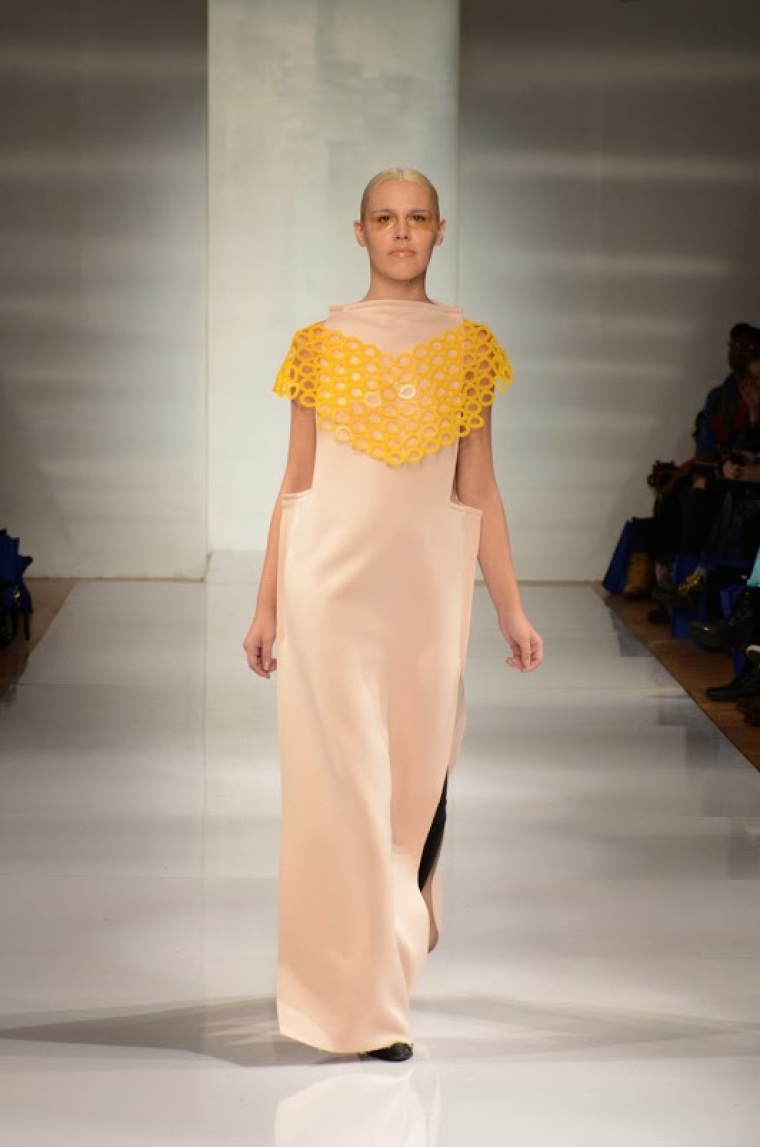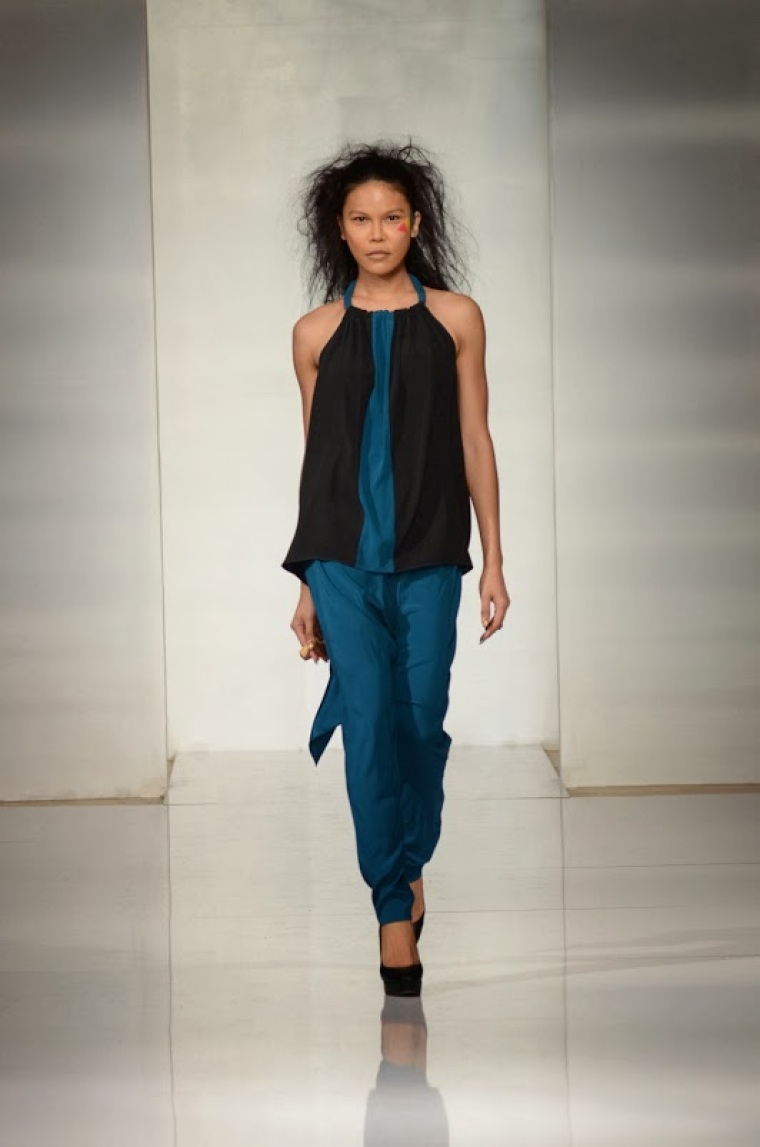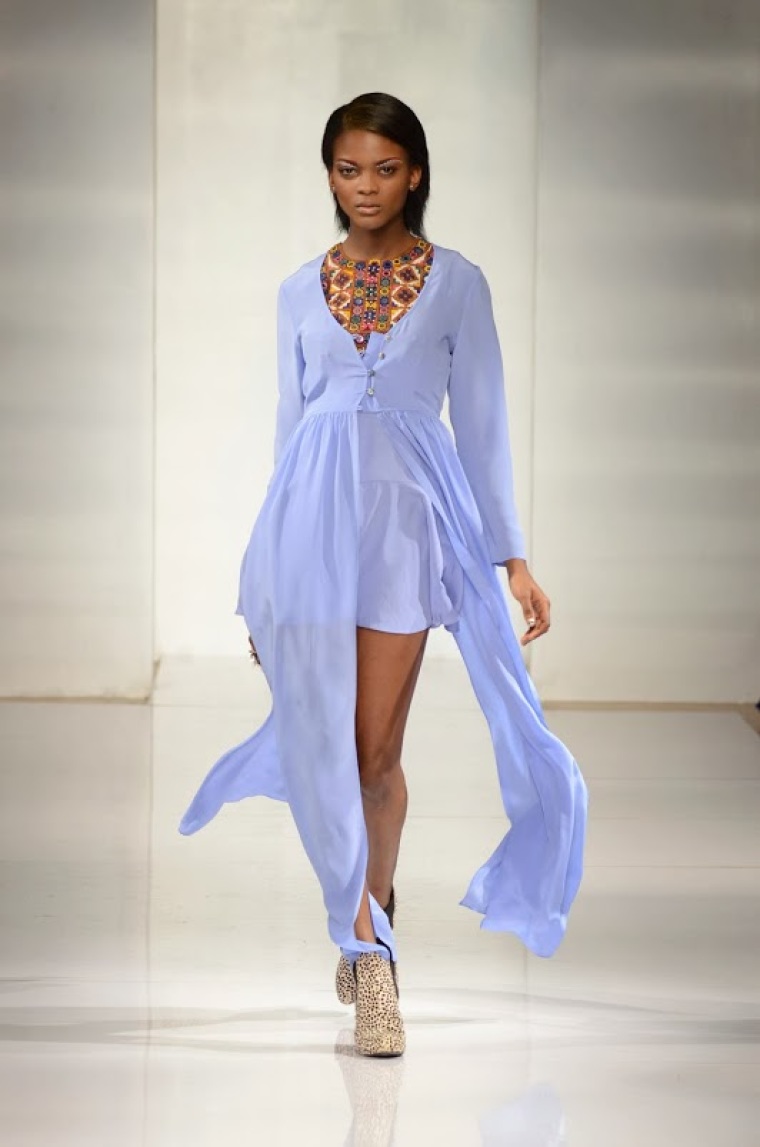 "You don't have to just stand outside and watch fabulous people walk in and out. It's much more than that now," Bland told the Wall Street Journal. "You can actually be a part of the experience."
The event wraps up on Feb. 12 and upcoming runway presentations include Carrie Hammer, Laurel DeWitt, Daniel Silverstein and Gita Omri among others.
For more information on Tabii Just CLICK HERE
For more information on Launch NYC CLICK HERE