Father of Slain Dallas Officer Sues Black Lives Matter for $550M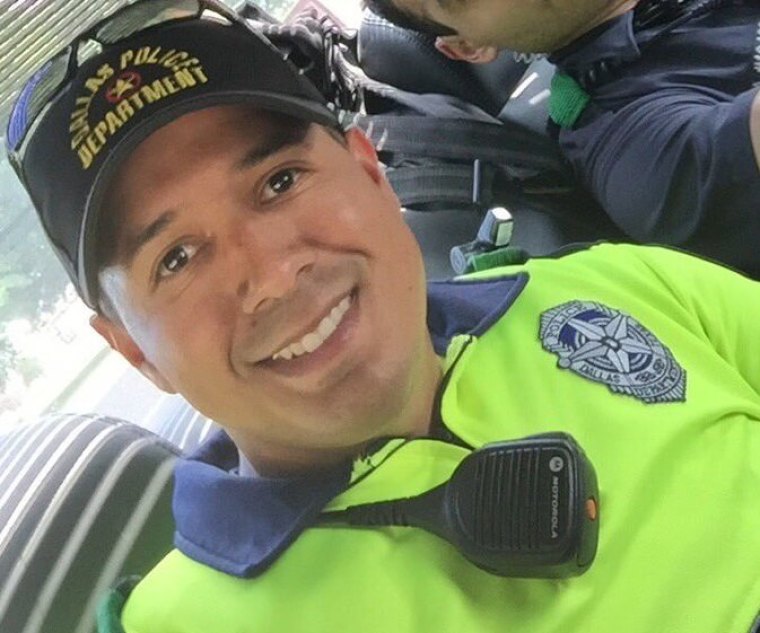 The father of Patrick Zamarippa, one of five police officers fatally shot by 25-year-old Micah Xavier Johnson during a Black Lives Matter protest in Dallas, Texas, in July, filed a lawsuit Monday seeking damages of up to $550 million from the international activist group alleging that it incited a "war on police" that caused his son's death.
"While defendant Black Lives Matter claims to combat anti-black racism the movement has in fact incited and committed further violence, severe bodily injury and death against police officers of all races and ethnicities, Jews, and Caucasians. Defendant Black Lives Matter is in fact a violent and revolutionary criminal gang," Enrique Zamarippa, the father of the 32-year-old officer, alleged in the 43-page lawsuit, according to the Fort Worth Star-Telegram.
Officer Patrick Zamarippa was working on bicycle patrol on the night of July 7 when he was shot as hundreds of protesters marched through downtown Dallas, in reaction to recent shootings of black men by police in Minnesota and Louisiana.
Also named in the lawsuit is Louis Farrakhan, leader of the Nation of Islam; the Rev. Al Sharpton and the National Action Network; Black Lives Matter organizers Rashad Turner, Opal Tometi, Patrisse Cullors, Alicia Garza, Deray McKesson and Johnetta Elzie; Malik Zulu Shabazz, leader of the New Black Panthers Party; and George Soros, a supporter and funder of Black Lives Matter.
Zamarippa is being represented by Washington, D.C.-based attorney Larry E. Klayman of the Freedom Watch group. Klayman filed a lawsuit against Hillary Clinton on behalf of two men who were killed in the Benghazi, Libya, attack in 2012.
"I want justice for my son," Zamarippa told the Star-Telegram. "He served three tours in Iraq, he protected his country, and he protected everybody. And he gave up his life doing that. When people were running away from the gunshots, he was running toward them."
In September, black Dallas police officer, Sergeant Demetrick Pennie who is president of the Dallas Fallen Officer Foundation, also filed a federal class action lawsuit against Black Lives Matter and more than a dozen others, including President Barack Obama The Grio reported. That lawsuit seeks up to $1.5 billion in damages and he is also represented by Klayman.
"This lawsuit is being brought because the black community's being bamboozled by its leaders," Pennie argued. "The leaders are facilitating this."
"The message is wrong, the message that is being sent is wrong," Penne said. "The fact is these leaders, the leaders of the organizations, they need to be responsible, we [the police are] trying to take care of people."
In a statement released by Klayman, he said the lawsuit was an attempt to legally "rein in" the defendants.
"Sergeant Pennie and I feel duty-bound to put ourselves forward to seek an end to the incitement of violence against law enforcement which has already resulted in the death of five police officers in Dallas and the wounding of seven more, just in Texas alone. Other assaults and deaths have occurred elsewhere," he said.
"While the case was filed in Texas, it will create precedent around the nation that law enforcement, which ironically protects the very persons who are alleged to have incited this violence, should be respected. The defendants, if not legally reined in, are allegedly responsible, along with others, for igniting a race war that will ultimately totally destroy the freedoms that our Founding Fathers bequeathed to us," he added.