FBI Investigates Beheading of Oklahoma Woman by Muslim Convert Alton Nolen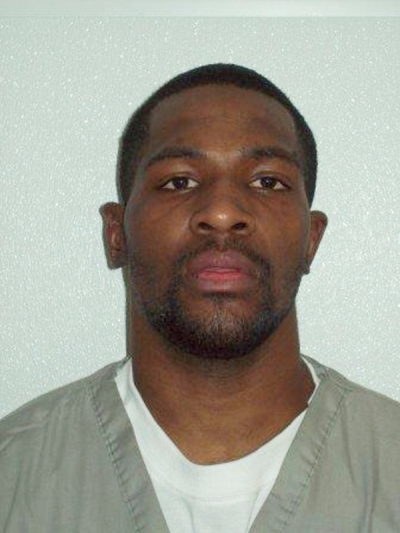 A man who was fired from a food processing plant in Oklahoma allegedly beheaded one fomer co-worker and stabbed another before he was shot and taken into custody by police Thursday.
The suspect, identified as 30-year-old Alton Nolen, who was fired from Vaughan Foods in Moore, attacked 54-year-old Colleen Hufford with a knife, KFOR.com quoted Sgt. Jeremy Lewis as saying Friday.
Employees told police that he tried to convert them to Islam after his own conversion.
Nolen walked into the front office area Thursday, stabbed Hufford several times and "severed her head," Lewis said.
"Hufford's cause of death is decapitation due to multiple sharp force trauma to neck. Manner of death is homicide," Amy Elliott from the Medical Examiner's Office was quoted as saying.
The suspect then attacked 43-year-old Traci Johnson with the same knife, but Mark Vaughan, an Oklahoma County reserve deputy and a former CEO of the company, shot him.
Johnson was hospitalized and was said to be out of danger.
Vaughan is "obviously, a hero in this situation," Lewis said. "It could have gotten a lot worse."
Lewis added that after conducting interviews with the suspect's co-workers, "information was obtained that he recently started trying to convert several employees to the Muslim religion."
The suspect has the words "as-salaamu alaikum," which means "peace be with you" in Arabic, tattooed on his abdomen, "Jesus Christ" on his chest, "Judah" on his left arm, and praying hands on his right arm, according to NewsOk.com.
Nolen was earlier convicted on drug-related charges and of assaulting an officer in 2011. He was chased and pulled over by state troopers because of outstanding warrants in October 2010.
The suspect was fired for hitting a vehicle in front of the business Thursday, the day of the incident.
Saad Mohammad, a spokesman for the Islamic Society of Greater Oklahoma City, was quoted as saying that his society is taking measures to protect Muslims from any potential retaliatory violence.
Mohammad was referring to the beheadings and violence by Islamic State or ISIS militants in Iraq and Syria. "They have this ISIS thing on their minds and now this guy has brought it to America," he commented.
The FBI is helping the Moore Police Department to investigate whether the suspect's beliefs played a role in the attack, Lewis said.
"Due to the manner of death and the initial statements of co-workers and other initial information, the Moore Police Department requested the assistance of the FBI in conducting a background investigation on Nolan," police said in a statement.
Meanwhile, Moore police released a 911 call.
"We can hear a lot of screaming," said a man who told a dispatcher he was in a nearby office, according to USA Today. "We know that he's loose, he has stabbed someone."
"Lock everybody in there if you can," the dispatcher replied. "We've got gunshots!"
"Our thoughts and prayers go out to the families and friends of the team member we lost and all those affected," Vaughan Foods spokesman Danielle Katcher said in a statement. "Our focus is on the safety and well-being of our employees."